We speak to Dave, the founder of Tunbridge Wells Music School. In this interview, Dave tells us how he's combined his love for drumming and his passion for teaching through his successful music school.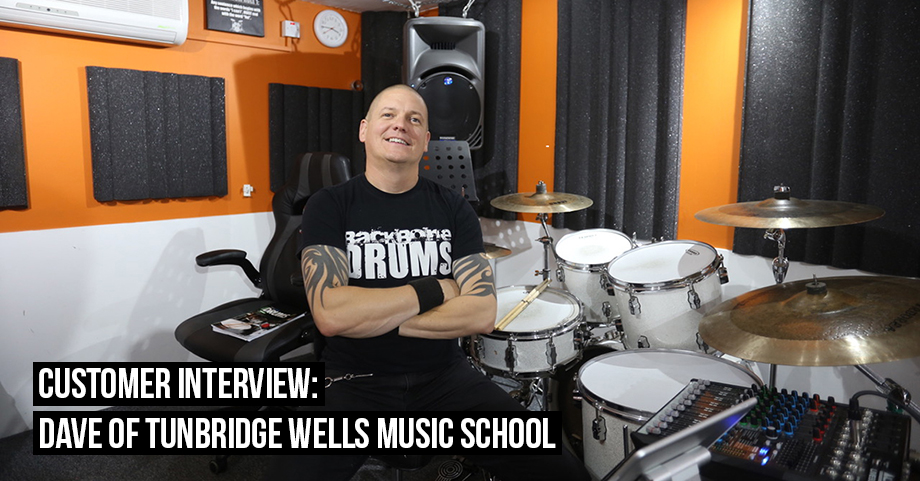 Hi Dave can you please tell us a little about who you are and give us a little background into what you do?
Hi, I am the founder and owner of Tunbridge Wells Music School. I am a professional drummer and teacher, and have played drums all my life.
I've spent a lot of that time performing, touring and recording, and between 2005 and 2015 I toured worldwide with a UK punk/rock band, playing all over the world to audiences from a few hundred to tens of thousands!
I started the school in around 2002 as a drum teaching practice. When I started, it was just me teaching around 30 students, but now we've grown into a fully-developed music school with 10 teachers and more than 200 students. As well as drums, we now also offer lessons in guitar, singing, piano, saxophone and clarinet.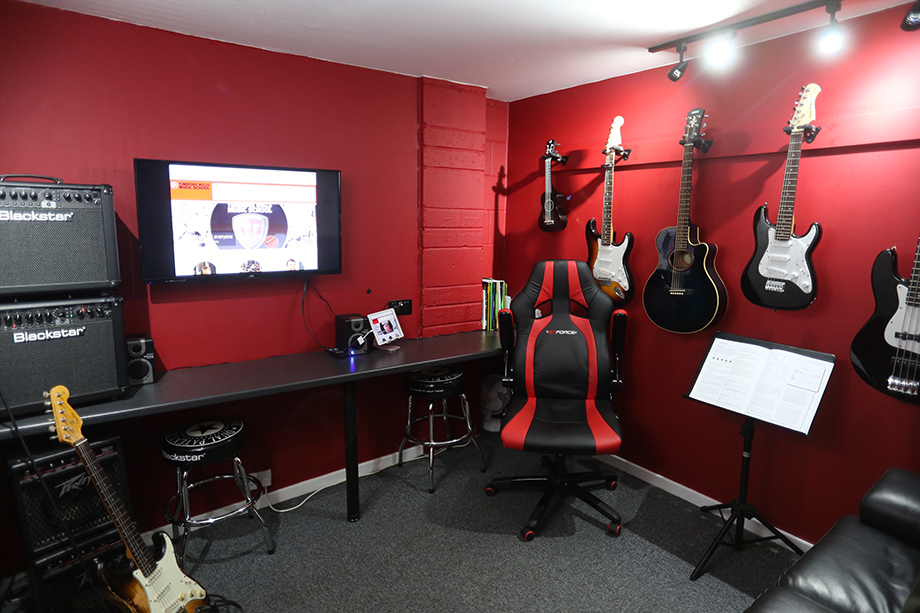 Have you always worked in the music industry? What did you do before and what motivated you to set up were Tunbridge Wells Music School?
I've always played music and have always wanted a career in the music industry, but after leaving school I pursued my passion for music in my spare time, while working full time in retail management.
That career path wasn't really for me, so in my early 20s I decided to take the leap and do what I really wanted.
However, the background in management and customer care has proved invaluable in running my own business since, so it was worth sticking with it while I did!
What do you enjoy most about your work?
Music is my life and has given me so many opportunities and memories; I love sharing that with other people and helping them achieve their dreams.
It's especially nice to teach children that may have confidence issues and help them develop as people too. Some of my students have been with me for over 10 years and it's awesome to see how they have developed.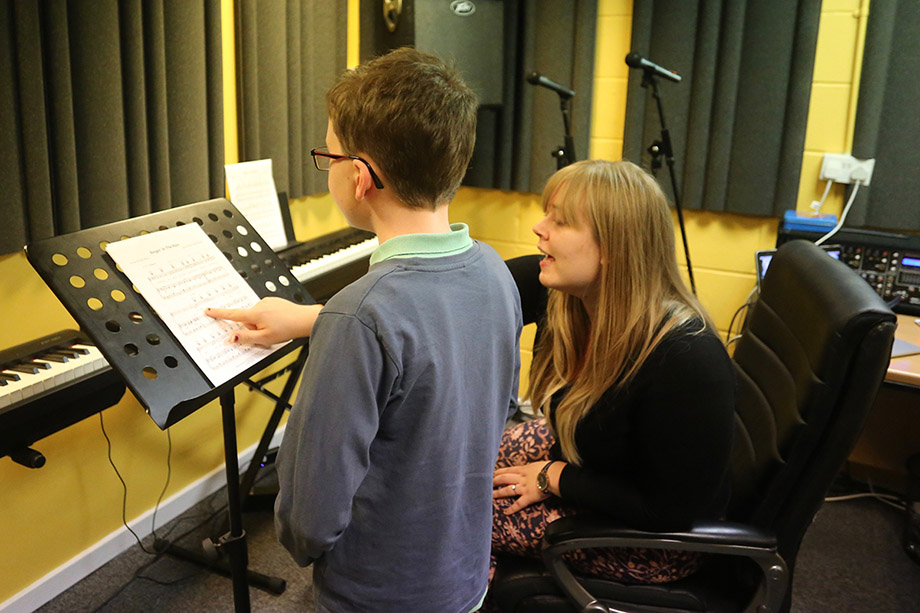 What do you find most challenging about running Tunbridge Wells Music School?
As the business has grown, I've found that I spend most of my time managing the school and dealing with admin, and far less time playing drums and teaching. It's taken some of the fun away, but it's rewarding in other ways.
I have a wonderful group of teachers that have the same kind of approach and standards in their teaching that I have, so it's great to see them get busier and hear good things back from their students. It all gives the school a great reputation, which I am extremely proud of.
Have you had any particularly memorable or interesting experiences in your line of work?
I have had some amazing experiences during my career. As a touring musician I have been to places such as Australia, New Zealand, USA, Columbia, Brazil and many more, which I would never have done if it hadn't been for music. I have also toured and played with bands such as Motorhead and Metallica and played huge festivals like Download and Sonisphere.
As a teacher, I have met all sorts of interesting, lovely and driven individuals and have helped them on their path to experience the same things as I have and have shared in their successes too, which is an amazing feeling.
What advice would you give yourself if you were launching your business today?
I'd say be professional and set your standards high from day one. Don't let other people force you to compromise, and be clear in what you expect from people. That can be students, or teachers, but clear communication and defined rules and standards laid out help keep things on track and avoid misunderstandings and bad feeling.
How does the future look for Tunbridge Wells Music School - any exciting news or things you are looking forward to?
We have just spent the past 12 months revitalising the school with a big redecoration programme, new equipment, revamped website etc. and have the most students we have ever had.
The aim now is to really look after both teachers and the students, and continue to develop our reputation as one of the finest music teaching facilities around!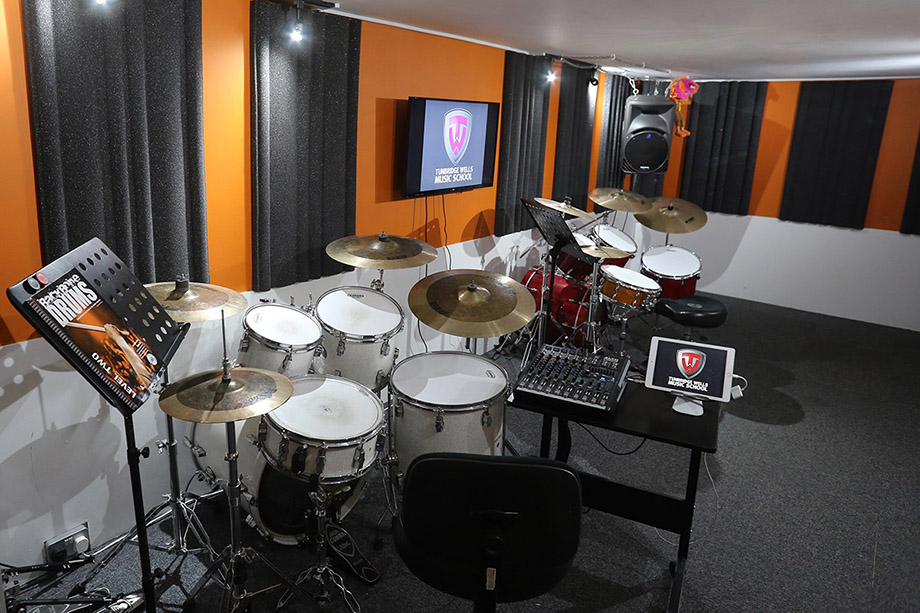 Finally, you've been using Debitoor for a while now, do you have any feedback?
I'm really happy with using Debitoor invoicing software, I also run a book publishing company called Backbone Drums and having been using Debitoor for that business for a long time.
I like being able to set up standard messages, and see at a glance what is outstanding etc. I deal with all invoicing once per week and find it is so quick and easy with Debitoor, I would definitely recommend it!