Working as a ski instructor is often considered a way of bringing together many exciting challenges which turn the 'job' into more of a hobby or recess. In particular, the mix of challenging pedagogical activity and self-determined life in a breathtaking landscape is already enough to catch the attention of many.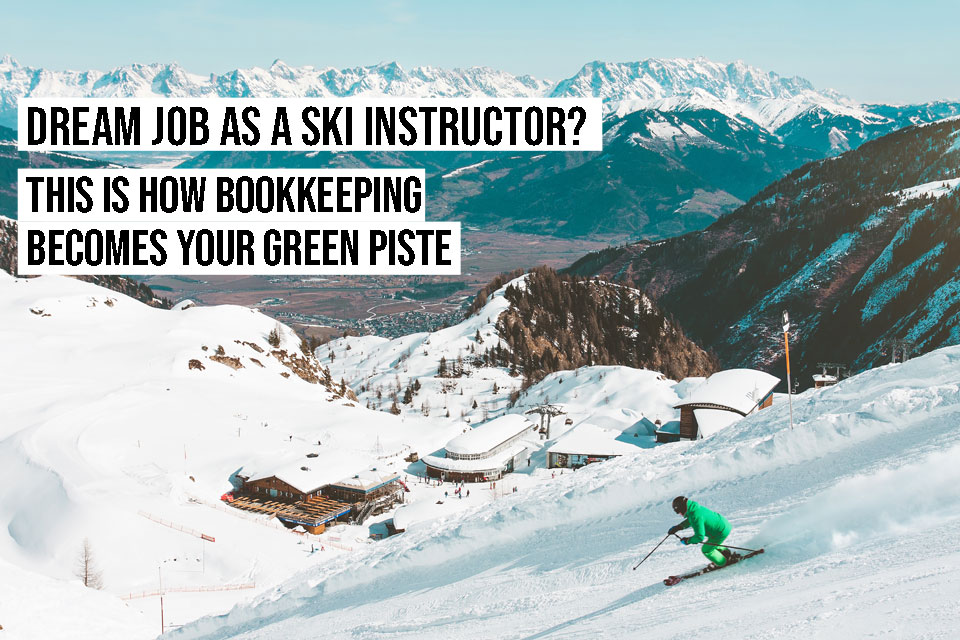 Bear in mind, the work itself is also exhausting. Ski instructors have to do find the balance between entertainment, and teaching. Often one of the most important topics in this industry is: safety. As a ski instructor you take on the responsibility of others safety, which can be quite the challenge with beginners in particular that tend to overestimate their abilities, and end up taking unnecessary risks.
The right entry to becoming a ski instructor
To become a ski instructor, you first need to complete some qualifications. The qualifications on offer can vary, so you should make sure that they qualify and cover the country which you would like to work in.
The most common qualifications are those of the British Association of Snowsports Instructors (BASI) and the Canadian Ski Instructors Alliance (CSIA).
You can take these courses in a number of different ski schools and academies, and these schools offer training from any level (beginner to professional). There are also different seasonal starting dates, depending on where you choose to go.
Once you have completed your course and qualifications, the next step is to gain your own experience. Working as a ski instructor requires a high level of responsibility, and it is so important you are aware of your environment, and fellow skiers.
Becoming a fully qualified ski instructor is not an easy job, and is something which needs to be taken seriously. If you wish to continue a career in ski instructing, you will need a high level of qualifications. These qualifications will give you more opportunity to teach at a much higher level, and on different types of terrain.
Experience is something you learn and gain over time, so be prepared to work hard and stay motivated! If all these hurdles are taken and you become an independent ski instructor, you will soon have to start dealing with the topic of accounting as a ski instructor. A good invoicing software such as Debitoor can be a great help here.
Do not be afraid of the paperwork
At first glance, the topic of accounting and bookkeeping might seem overwhelming and quite daunting. However, once you take a closer look you will soon see that there are simple cornerstones that can greatly simplify your everyday work. These mainly include:
Choosing the right legal form
Purchase of an account & invoicing software
Choosing an accountant for the financial statements.
Choosing the appropriate legal form is basically the starting point of all considerations, and goes directly to the question of whether you fall under the 'Small Business' rules. You qualify as a small business if: Your business has a turnover of no more than £10, 000 000. Your business has no more than 50 employees.
Purchasing accounting & invoicing software should depend on what your needs are, and finding a suitable software according to fit some simple but clear selection criteria. You should ask yourself: Do I just want to do my bookkeeping stationary, or have full access to all invoices and expenses on the move? How can my revenues and expenses be exported? Can I also connect my accounts to the software with bank statements? Is it possible to invite my accountant into the software?
Can I generate VAT, profit & loss and balance sheet reports? Once you can answer these questions, you have already made it one step further in the process of purchasing the right software.
Choosing an accountant should be done latest by the end of the year, so that you ensure your bookkeeping and VAT is done correctly. Debitoor offers a search function specifically for accountants, so that a direct interaction between the software and the accountant is possible.
If you assess these simple cornerstones at the early stage of your profession as a ski instructor, then nothing else will stand in the way fo a successful start!