Craft beer has never been so popular and, thanks to the so-called 'craft beer revolution', the UK has seen a huge rise in microbreweries.
Whether you're just thinking of setting up an independent brewery or have already started selling your own beer, there's a lot to consider when running a microbrewery - from product development and production, to bookkeeping and invoicing. Fortunately, there's plenty of online tools and programs that can help.
Here's how invoicing software like Debitoor can help you keep on top of your finances, and turn your passion for craft beer into a profitable business venture.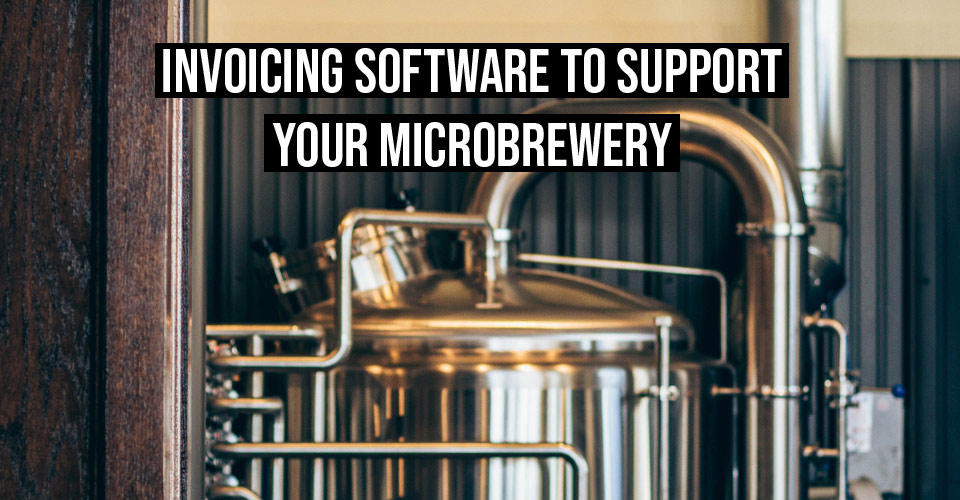 Invoice in less than a minute
If there's one thing you'd expect from your invoicing software, it's quick, easy, and intuitive invoicing. Invoicing is the key to getting paid; an invoice lets your customer know the quantity and cost of the goods or services they've purchased, and when they need to pay.
Every country has official guidelines for what should be included in an invoice - invoicing software localised to your country is the best way to guarantee your invoices are legal and compliant.
If you have regular, repeat orders from bars or shops, you might also want to choose software that offers recurring invoicing. Recurring invoicing saves you from creating the same invoice over and over again - simply enter the frequency, starting date, and invoice details then let your invoicing software do the rest.
With cloud-based invoicing software like Debitoor, you can invoice from your phone, tablet, or desktop; it takes just a few clicks or taps to design, create, and send invoices.
Stay up-to-date with accounting and bookkeeping
Invoicing software isn't supposed to replace an accountant, but it should empower you to take control of your finances. With invoicing software designed to meet the needs of freelancers and small businesses, it's easy and intuitive to manage your own accounts.
Whether you want to track expenses, file tax reports, and monitor cash flow, invoicing & accounting software lets you do this anywhere, any time. And because many invoicing solutions are cloud-based, paperwork becomes a thing of the past.
When choosing invoicing software, look for an option that makes it easy to collaborate with your accountant. Invoicing software that offers accountant access saves you both time and reduces the need for back-and-forth messages or file sharing.
Keep track of payments
One of the hardest parts of running a business is keeping track of who has paid and - perhaps more importantly - who hasn't. When choosing online invoicing software, look for an option that makes it as easy as possible to keep track of payments.
You should be able to track whether an invoice has been paid in full or in part, and you should have the option to do this manually or automatically. Invoicing software with automatic bank reconciliation does the work for you - simply upload a bank statement and your in- and outgoing payments will be matched to your expenses and invoices.
If you have a brewery tap, or occasionally sell at beer festivals or markets, you should also look for a system that integrates with a POS system. This lets you accept card payments, which are then automatically registered in your accounting software.
Improve communication with delivery notes
If you've ever bought anything online, you'll have seen a delivery note. An essential part of any delivery, a delivery note gives an overview of what a customer has purchased.
Whether you ship kegs to bars or bottles and cans to individual customers, you should be sending a delivery note with every delivery - but there's no reason you should spend time creating delivery notes from scratch.
Debitoor accounting & invoicing software makes it easy to convert an invoice into a delivery note with just a few clicks. Your delivery note will take the description, price, and quantity of each product directly from the invoice, and the date will be updated automatically. Simply print and include with your shipment!