New users or those who haven't previously explored the option often ask whether it's possible to print the invoices created with the invoice templates that are offered in Debitoor invoicing software.
Because Debitoor is completely cloud-based, online software, there is the misconception that invoices created with an account cannot be printed. This is completely untrue - in fact, Debitoor invoices are designed to be easily print and mailed by post.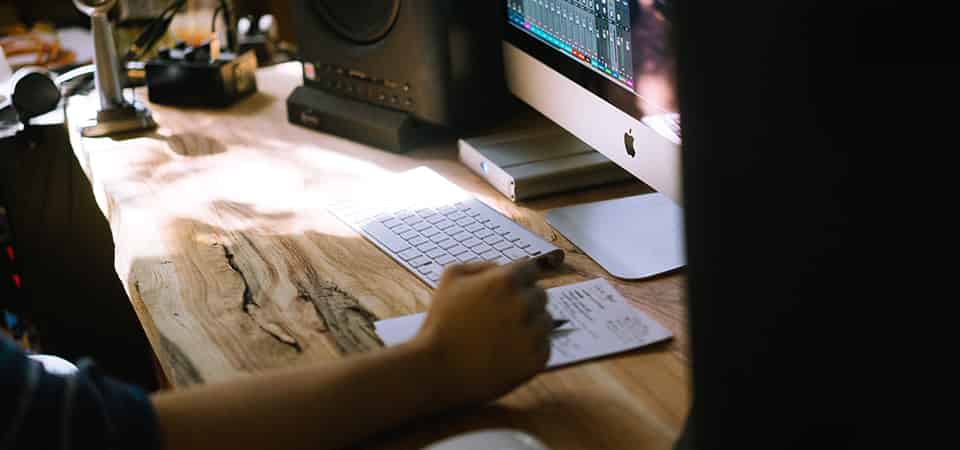 How to print your Debitoor invoice
When you've added in your details and are ready to print out your invoice, it can be done with just a click! On a completed invoice, you'll see a button at the top right, next to the '...More' button that shows a little printer icon.

When you click this, a window will appear that will prompt you to download the PDF of your invoice. Click the text to download it to your browser, where you can print it out directly.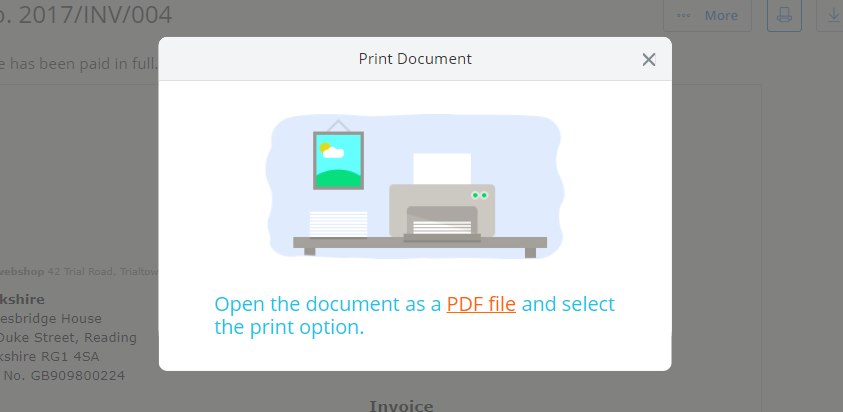 Why print an invoice
Although it is possible today to manage your invoicing completely online, there are many cases in which a freelancer or small business owner might want or need to print one off from time to time.
In general, printed invoices are signed and delivered or mailed to the customer (although they can also be sent by email, of course).
With invoicing software, it's not necessary to print out and save a copy of your invoices - all are stored securely and safely in the cloud, accessible by you from any device.