When you're out and about, whether meeting a customer or consultant, or even picking something up for the office, it can be difficult to remember to register each expense, whether it's a business lunch or a new toner for your printer. Basically, let's face it, sometimes life gets in the way of staying on top of accounting.
Luckily, there's an app for that. The latest Debitoor iOS app now allows you to record expenses while on the go. It's fast and easy - avoid losing those receipts by simply snapping a picture with your phone and saving it to your account. That's it!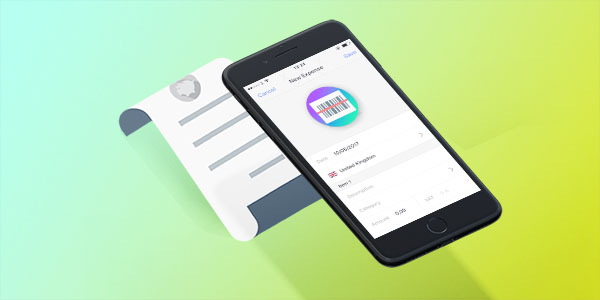 Expenses in the mobile app
The ability to add an expense direct from your mobile is in fact not new to Debitoor. Our Classic mobile app has had this function for quite some time already.
However, always striving to create a better user experience has led to the development of an even better way to add expenses on our newest iOS app, the only logical step after introducing a better, faster way to invoice with our invoicing software.
The latest iteration gives you more control over your accounts on the fly than ever before using only your smartphone or tablet.
With the new expense function also comes OCR. Standing for 'Optical Character Recognition', OCR makes recording an expense even faster and easier by reading the date and amount directly from the photo of the receipt and automatically fills in these fields for your expense.
Increased automation
In addition to the speed and ease of OCR, when you begin to add a short description for your expense, the app automatically suggests the category that best matches the purchase. This means less time spent organising expenses later on.
By improving the automation of the process of recording an expense for your business, we give you the tools to better track your cash flow and stay on top of your business finances.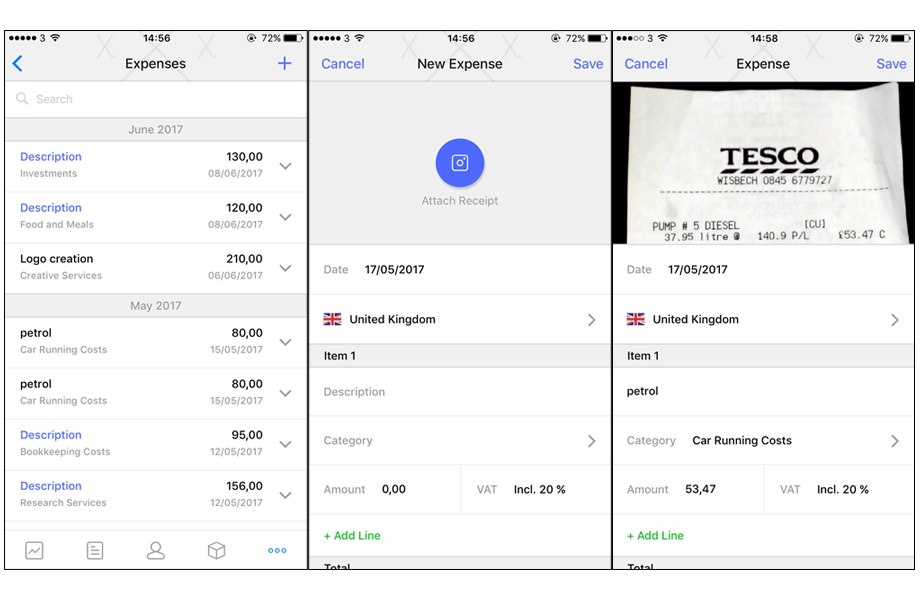 How to add an expense in the mobile app
Ready to give it a try? In the iOS app, add an expense by tapping the '+' at the top right of the home screen and selecting 'New expense'. Tap the blue camera icon and snap a photo to attach a receipt. Fill in the description and select your category.
Or, find expenses by tapping the three dots at the bottom right for your menu, then tapping on the 'Expenses' section.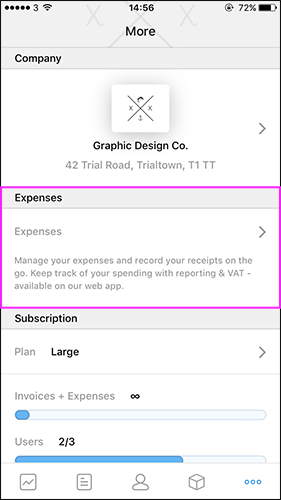 Once you've got all the details entered, tap 'Save' at the top right. Easy as that. All your data is automatically synced to your account, which means it will be there the next time you sign in from a web browser on your computer.
If you don't already have it, you can download the Debitoor iOS app from the App Store now.