Are you looking for an invoice? Or need to change your password? Here is a short guide for troubleshooting some common questions that might arise with your invoicing software.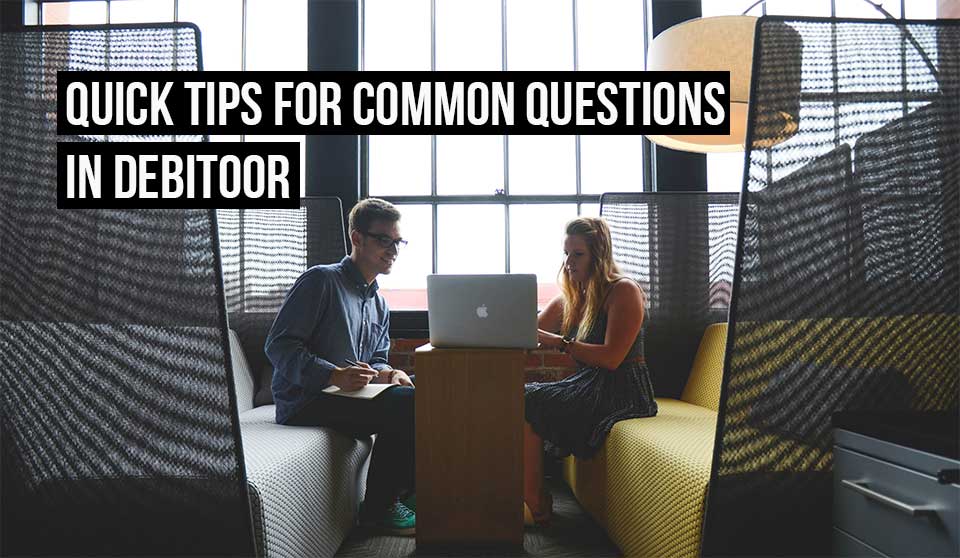 Can't find my invoices
Looking at your invoice list and can't find the draft you were working on the other day? Or the invoice that was Paid last month? Here are a couple quick things to take a look at to help you find your documents quick.
Make sure you don't have any filters already applied. This means that none of the boxes are checked and that there are no dates in the date range box. Have you archived invoices? To show all archived invoices, scroll to the bottom of your invoice list and you should see an option to 'Show all'.

Debitoor makes it easy to keep track of each step of your invoicing, so if you're still not finding the invoice you need, please continue reading.
Where's all my info
If you've signed in and see that not only do invoices seem to be missing, but other details aren't as they should (or are gone altogether), it is possible that you have inadvertently created a new account, or signed into a different account.
Please take a moment to consider whether your account might use a different email address for the login (most of us have multiple accounts, after all - especially when self-employed and running a business).
If you're sure that you've used the right email, you might try logging out and back in again - it is possible that a typo can create a new account instead of logging you into your existing one.
Change my password
Need to update the password for your account? You can do so easily from your 'Settings'. It takes just a couple clicks and a confirmation.
Click 'Settings' > 'Settings' in the upper right corner
Click on the 'Account' tab
Under your email, you'll see a blue text to 'Change your password'. Click this and enter your email address
Go to your email and click the 'Reset' button
Enter your new password and log in
You will need access to the email address that is used to log in to your account. If you do not have access to this email, it is important that you first update the email address used for your login before changing your password.
Change my account login email
You can update the email used for logging into your Debitoor account also under the 'Account' tab of your settings. You'll see a button at the right side labeled 'Change Email'. Click this button and enter your new email address in the window that appears. Click 'Change Email'.
Note that you will need to then log in to that email and confirm through an email sent automatically to the address entered. You will not need to access the previous email address, only the new one you enter.
Please also note that this is only the email for logging in to your account, it does not change the email that appears on your invoices to customers.
Turn on/off VAT
Newly VAT registered or need to turn off the VAT in your account? In Debitoor, it's just a matter of a click and can be changed at any time (though VAT will not be applied retroactively).
Under 'Settings' > 'Settings', scroll down to the 'Tax & Registration' section. There, the first option is 'Apply VAT to income and expenses'. On the right, there is an option to turn this to 'ON' (green), or 'OFF' (red).
Other questions
As always, if you haven't found your answer above or if you have any other questions, please don't hesitate to get in touch with our helpful support team via the in-app chat, or by sending us an email at team@debitoor.com.