Secrets don't make friends. But when it comes to invoicing, knowing them can help you get an edge on not only running your business more efficiently, but possibly on the competition. When new users contact us about Debitoor's invoice templates, they seem to have endless questions, as though invoice templates hold the secrets to business success.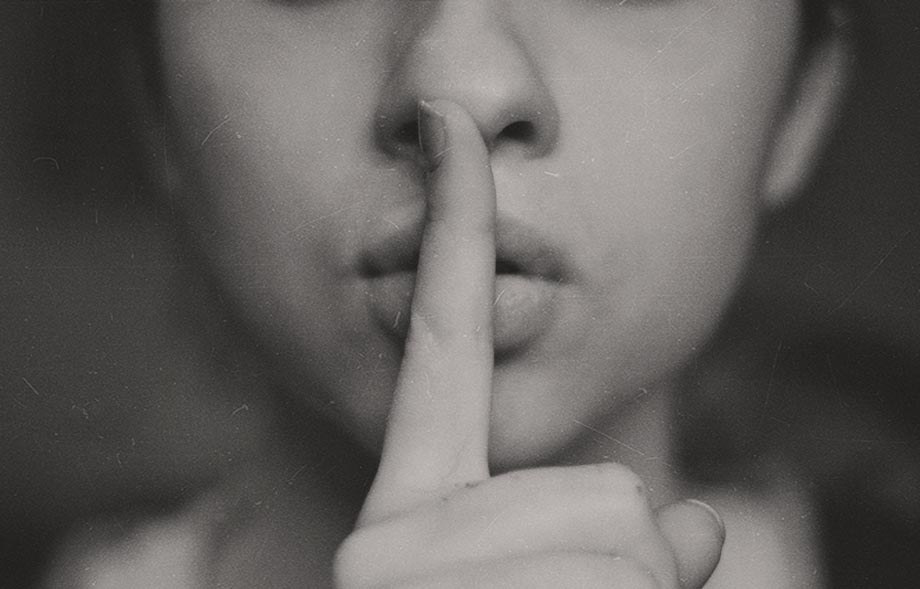 While we've discussed the importance of professional invoice templates in running a business, we believe in sharing these 'secrets' in order to help our users as much as possible. So here goes!
1: activate or deactivate VAT
Depending on your business, you might be VAT registered. Or, you might be VAT exempt. Instead of dealing with whether to apply VAT on each and every invoice, Debitoor has made it easy to quickly activate or deactivate the application of VAT within your account.
To do so, click 'Settings' in the upper right corner of your Debitoor account, select 'Settings' from the drop down menu, and scroll down to the section under 'Tax & Registration'. Here you'll see an option to 'Apply VAT to income and expenses' which can be click either ON or OFF depending on your business needs.

2: add notes to customers
If you're raising an invoice for a customer to whom you'd like to include a specific message, this can be added directly to the invoice itself. This could include specific payment terms, for example.
You'll find the 'Notes' field in your invoice template, under the invoice number and due date boxes in the section that also contains the customer details.
3: save messages as default
You'll notice there's also a 'Terms' box at the bottom of your invoice template. Here, you can also enter messages that will appear on your invoice. This could include terms & conditions, for example. Instead of needing to type them in each and every time, or copy-paste from a saved document, you can save it to appear on all your invoices.
To save text in the 'Terms' box as default (this also works for the 'Notes' box above!), type the text into the field. If you are copy-pasting the text, you will need to click inside the field and then add or delete a space, for example, to prompt the 'Save as default' text to appear beneath the 'Terms' box. Click this to save the text to apply to each new invoice automatically.

4: remove a due date
We do have users asking whether they can create an invoice with no due date. While we are strong proponents of stating a clear due date on an invoice each and every time (read more about it in our blog post 'Invoice due date: why it's important'), there is technically a way to remove it if necessary.
When raising an invoice in Debitoor invoice software, you can select 'Paid' from the 'Payment Terms' drop down menu, which will remove the due date from the invoice template.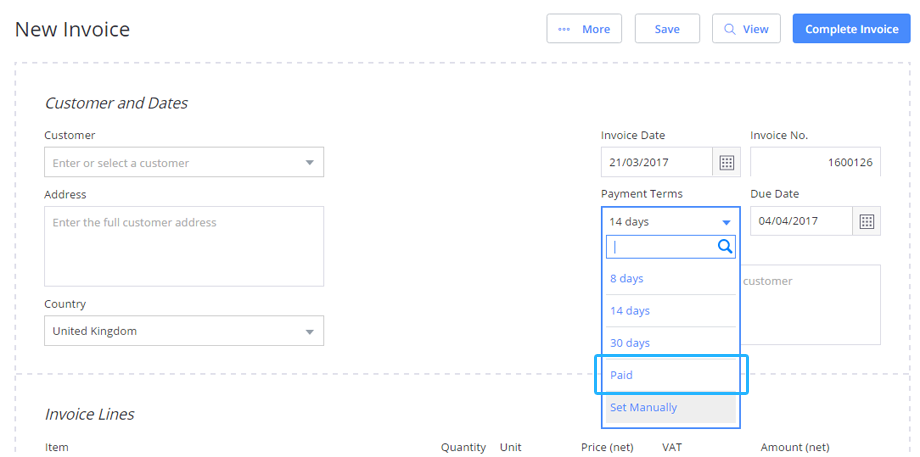 5: apply discounts
If you're creating a new invoice in your Debitoor account, you'll see a section labeled 'Options'. Here, you'll find more than just the ability to change the language and currency of your invoice, but also the option to add a percentage discount to your invoice.
As the savvy user has probably noticed, you can also turn ON or OFF VAT for the specific invoice in the 'Options' section as well - a useful feature if your business falls under a special rate.