When writing is your craft, the more bureaucratic and strict forms required by tax authorities might cause involuntary cringes. But these types of documents are also often unavoidable. An example of this type of document? Your invoices.
When you complete a piece of writing to be published, the process generally follows a predictable process: you create an invoice based on your rates, send it to the person/organization/business that will be paying you and wait for the funds to come through.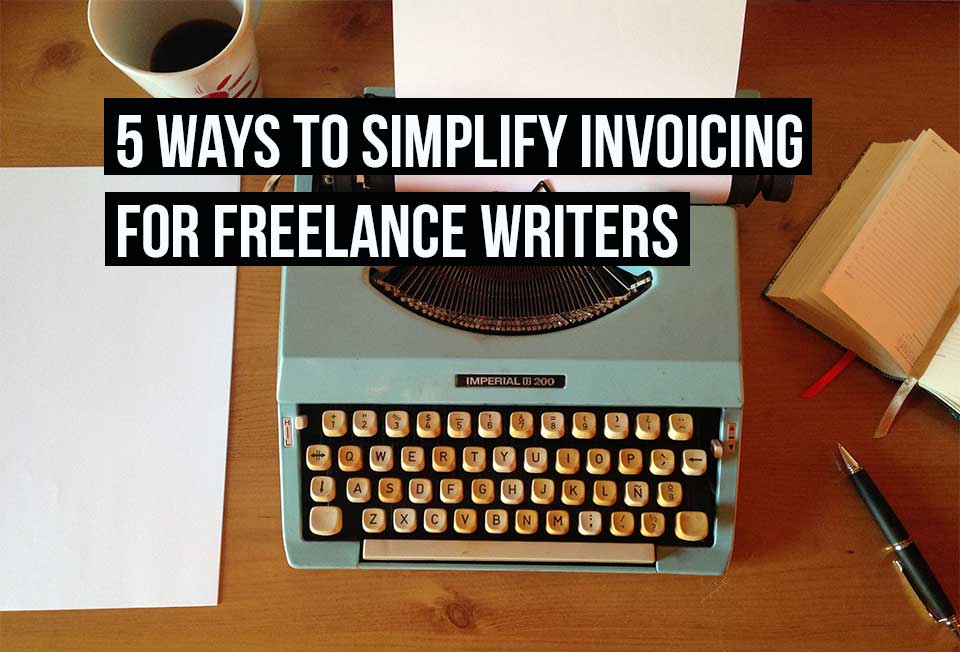 But what goes into the process of creating an invoice and how much time should it take? Tax authorities generally have a standard set of required information to be included on an invoice. Do you research every time a change is made?
Thanks to technology today, this process can be simpler, faster and less tedious. Here's how.
1. Use online invoicing software
As a freelance writer, you likely spend a large portion of your time online, either writing or corresponding with customers for your next job. So why not also use accounting and invoicing software online?
Today, there are a large variety of options for software to help you run your business from your desktop, laptop, tablet or smartphone. Including invoicing, registering expenses and more.
2. Use invoice templates that autofill
A useful feature of online invoice software is the automation that is built in, giving you the option to save the important details and speed up the invoicing and expense-recording processes.
Creating a new invoice? Ready-to-use templates make it possible to make and send a new invoice in less than a minute. And optical character recognition (OCR) can help you register a new expense with a snap of your smartphone camera, or your uploaded document.
3. Save customer and product information in one place
Autofill invoices come with the additional feature of a system that allows you to save the details about your products or services, as well as the contact information for all of your customers.
This makes it easy to quickly see who you've invoiced, what products appear on your invoices and can even make it easy to generate a financial report with a click.
4. Copy or set recurring invoices
For businesses that regularly send invoices to the same customers for the same product or service on a regular basis, a 'copy' function or recurring invoice option can make invoicing a quick and simple process.
Recurring invoicing means that repeat invoices can be set to be created and sent out automatically on a regular schedule, ensuring that you're always on top of your invoicing without even having to lift a finger.
5. Offer customers online payment options
While creating and sending an invoice quickly is important, getting paid by a customer is the ultimate aim. When you use a program that allows you to connect an online payment option to your invoices, you give your customers the opportunity to pay you instantly.
Good online invoicing software will offer you a number of options when it comes to providing online payment to customers.