We recently reached out to Debitoor users to learn more about their thoughts on recurring invoices: is it a feature you'd be interested in? How would it ideally work for your business?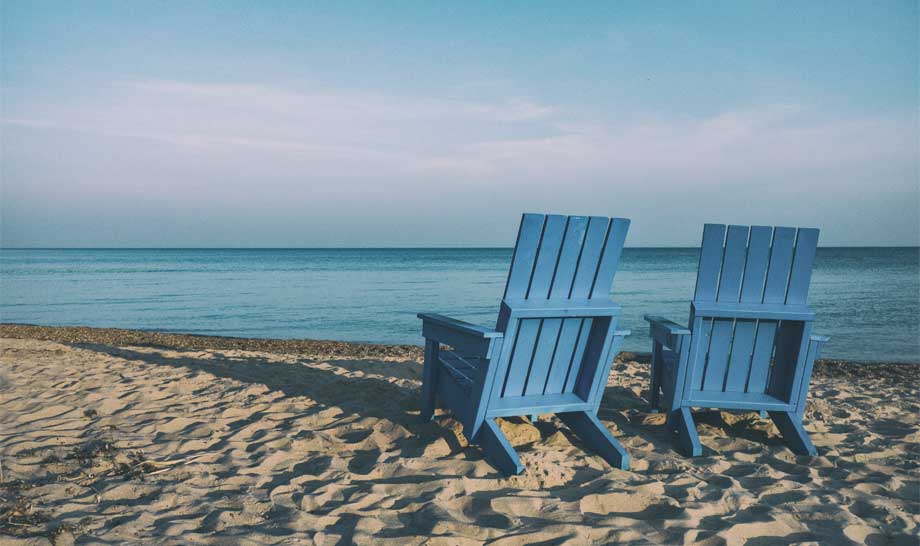 We're still going through all the feedback we received, but we noticed that there was one comment that came up again and again: a user can achieve a similar result by using the 'copy invoice' function in Debitoor invoicing software. However, many of our users don't know about this useful little function or don't use it as often as they could.
Why copy an invoice?
By copying an invoice, you can save a lot of time compared to creating a new invoice from scratch (yes, even more time than can already be saved by raising an invoice in Debitoor!). Copying invoices is very useful if you tend to create similar invoices often.
For example, copying invoices could be helpful in the following scenarios:
You often invoice the same customer: by copying the previous invoice, you would only need to update the products or service and the quantities.
You often sell the same products or services: copying an invoice means you need only select a different customer from the drop down menu to auto-fill the details.
You sell the same products or service to the same customer: you're all set, just hit 'Copy invoice' and 'Complete invoice'!
The (invoice number, issue date, and due date are all automatically updated in a newly copied invoice. So rest assured that your invoice number is unique and your data will be correct.
How do I copy an invoice?
In Debitoor, it's simple and quick to copy an invoice.
From your invoice list, click the drop-down arrow on the right for the invoice you wish to copy and select 'Copy'.
You can also open the invoice you wish to copy, click the '...More' button at the top and select 'Copy'.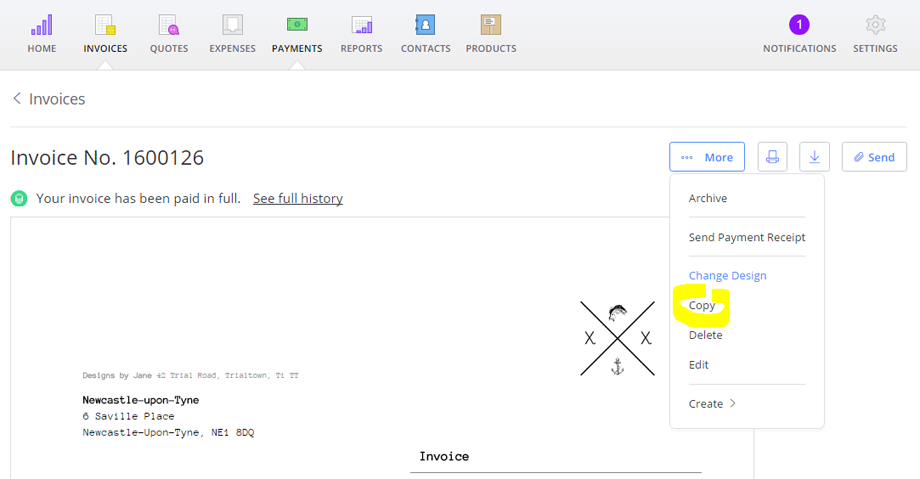 Pro tip: If you save your customers and products, you can simply select them from the drop down menus in the new invoice template to make it easy to quickly update a copied invoice.
All done? Just click 'Complete Invoice' and send it to your customer.
Copy an invoice or recurring invoices?
While copying invoices is a useful time-saver, for some situations, this function will only take you so far. Recurring invoices become useful when you invoice the same customer for the same product or service on a regular basis - for example, for a subscription-based service.
We're looking into our feedback from you regarding recurring invoices, and will be sure to keep you updated.
In the meantime, recurring invoices are possible through Debitoor by using 'Invoice Recur' a partner integration that you will find in your Debitoor App Market.