Reaching 200,000 users reaffirms our dedication to achieving what we work for: Making your invoicing and accounting life easier.
We will continue to do our best to become better every day and build on the things that make us strong.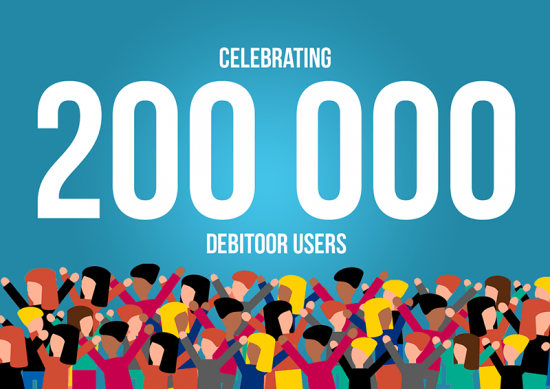 Rapid development
Debitoor's flexibility allows us to implement improvements quickly. Just think about how much the program has changed since its launch. From a solution for producing more elegant invoices than you could with Word and Excel to a more sophisticated accounting program.
Just since the beginning of this year, new features like VAT reporting and the introduction of the Premium Plus plan bear witness of this evolution.
Going for simplicity and usability
While we are adding additional functionality to meet advanced accounting needs, Debitoor does not compromise on its core values of simplicity and usability.
A truly global program
Debitoor is already available in over 30 countries, with more to come. We have a multinational team producing content in six languages. We strive to use the global power of the internet to help as many people as possible all over the world with their accounting needs.
We have come a long way, but we want to go much further. Together with you.