Resources for entrepreneurs today seems endless. From mobile apps to gadgets to web tools, it seems every article has a list of the latest and best of these, changing so often it's hard to even get a grasp on one before a new one is recommended.
So in this sea of options, which ones are truly necessary and which are generally superfluous? In this article we take a look at the ones that you should be sure you have set up for your business.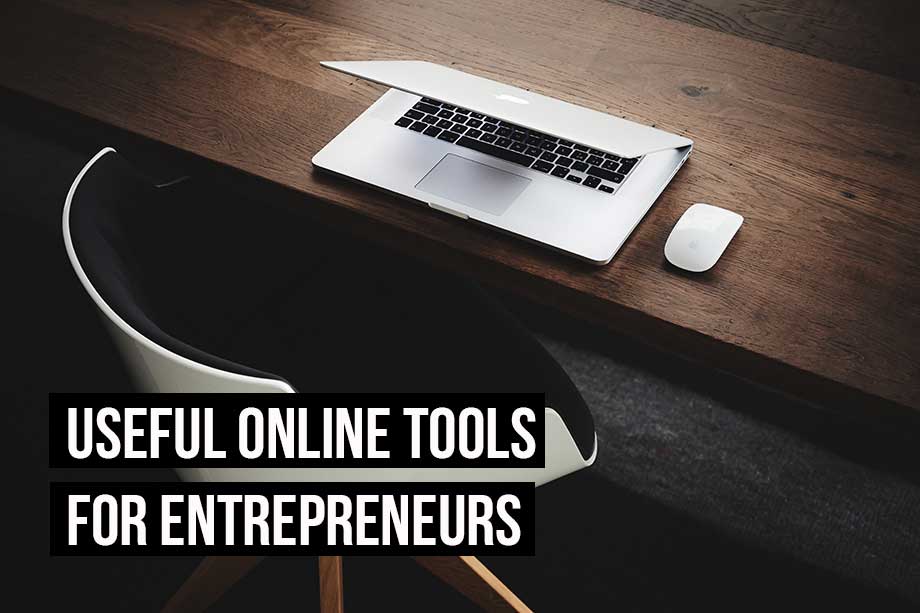 Invoicing & accounting software for managing finances
This might seem like an obvious one to most, but many entrepreneurs get started using only Word or Excel invoice templates and keeping receipts in shoeboxes. While it may technically be a cheaper option, it's not investing in the future development of your business.
Free invoice templates might seem like a logical choice but for the price of a nice cappuccino each month, you can have access to an easier, faster way of creating and managing invoices and payments with invoice software.
In addition, while invoicing is a pillar of running a business, there's another side to it - your accounting. Staying on top of the incoming and outgoing cash flow for your company is crucial to ensuring the financial health of your business. In this, free invoice templates can't help you much.
These functions can all be managed in one place: with a simple and intuitive accounting & invoicing software. The following can all be found in good software:
Professional, legal invoices
A variety of invoice designs and customisation
Quotations that can be converted to invoices with a click
Saved customer and product details
Bank statement uploads & automatic matching
Registering expenses
These options and more make it faster and easier for you to manage both invoicing and accounting, all in one place, anytime.
CRM tool for customer management
Managing cash flow and invoicing is one thing, it's also important to keep track of customers, including orders and interactions, as well as potential leads.
Customer Relationship Management (CRM) software is by far the easiest way to do so. While an Excel list might seem reasonable, when your business starts growing, this can get out of hand quickly, leaving you with a bit of a clean up and a lot of unnecessary work. A decent CRM can make things simpler from the get-go.
Many invoicing & accounting software options like Debitoor have some CRM functions built-in. For example, you can save your customers and generate an account statement for each.
Apps for project management
Beyond invoices, finances and customers, it's also important to make sure your projects are well-organised and that the status is easily tracked.
A quick Google search for 'project management tools' will give you some good results, such as 'Trello' or 'Asana'. Although many of these tend to have limited functionality, they should still be a helpful tool, as long as your projects aren't too complex.
However, if you're working on large-scale long-term projects, you might consider looking into a professional project management software.
Newsletter tool for email marketing
A newsletter can open doors when it comes to email marketing. Most sage advice comes with the suggestion to avoid being spammy - provide your readers with relevant, quality articles in your newsletters.
Your newsletters should also look professional. With a free newsletter option like MailChimp, yours can deliver quality along with branding, all in an easy-to-use package. In addition, MailChimp gives you statistics on views and more.
Whether it's accounting & invoicing software, a CRM system, project management or email marketing: these are all useful tools that help save you time and effort.