One thing that good invoicing software should always be is mobile. As a freelancer or small business owner, it's not unlikely that you're on the road a fair bit - be it to meet new potential customers, getting supplies, or on a job.
Being able to create and send invoices and register expenses from your mobile can make a big impact on your time. Registering a couple expenses while you wait for the metro or sending off those last invoices for the week as you grab a coffee or tea can make the difference in keeping up with your accounting.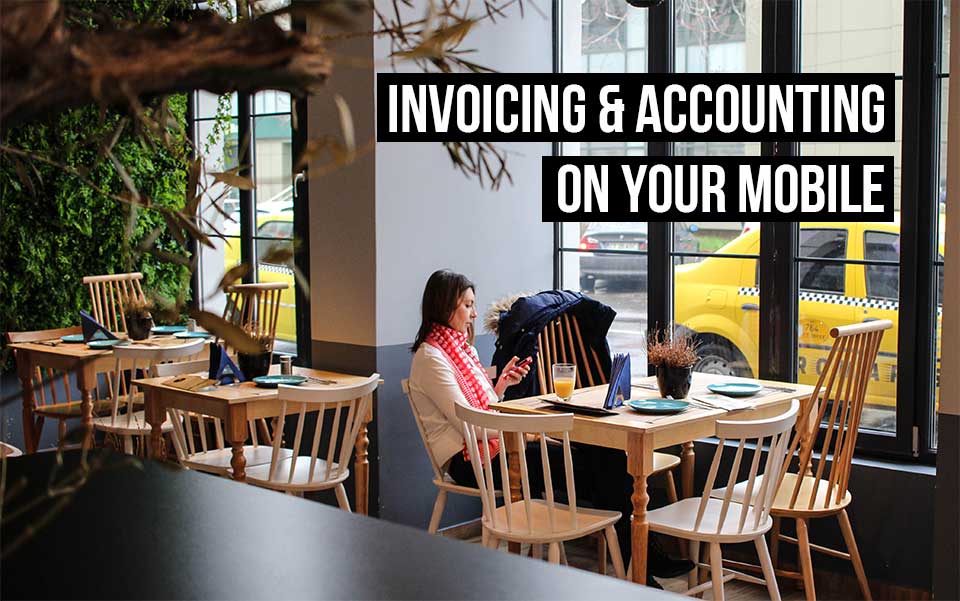 With the Debitoor iOS app and Debitoor Android app, this is all possible.
Invoicing software: create quotes and invoices from your mobile
Imagine you're in a meeting with a customer who is ready to purchase. Instead of rushing home to write and send a quote, you can simply take out your mobile and do so then and there.
Your customer receives your quote instantly, helping ensure you beat out the competition by giving your customer a chance to decide face-to-face.
Take pictures of your receipts to upload expenses
Not only should you be able to create and send quotes and invoices in less than a minute with your invoicing software, but you should also have the option of managing your expenses.
After all, purchases for your businesses often happen while you're out and about and instead of carting around all those paper receipts, you can now snap a photo and upload the expense instantly, no matter where you are.
Track your finances on the go
Need to check quickly how much income you have in the last 30 days? Or what expenses you've already entered this month? With the mobile app, you no longer have to wait until you're home.
You can instantly get an overview of your business finances by opening the mobile app on your smartphone. The homescreen of your app provides easy-to-read graphs of your business finances.
Mobile invoicing & accounting for iPhone and Android
The best part? Debitoor is available wherever you are, for your invoicing and accounting needs on both iPhone and Android!
Android app for your invoicing & accounting
If you have an Android smartphone, visit your Google Play Store and find the Debitoor Android app. It's free to download and all you need to do is log in or sign up to get started fast.
Your iOS solution for invoicing & accounting
Like the Android app, the Debitoor iOS app is free to download and available in your iTunes store. Our new app is continuously being updated with new functions and features based on the needs of our users.