Running a catering business involves much more than skills in the kitchen. You also need to know how to attract new clients, how to organise your schedule, and how to manage your finances.
The easiest way to keep on top of your finances is to use accounting & invoicing software like Debitoor. But what should you look for when choosing invoicing software, and how can Debitoor help you manage your catering company's finances?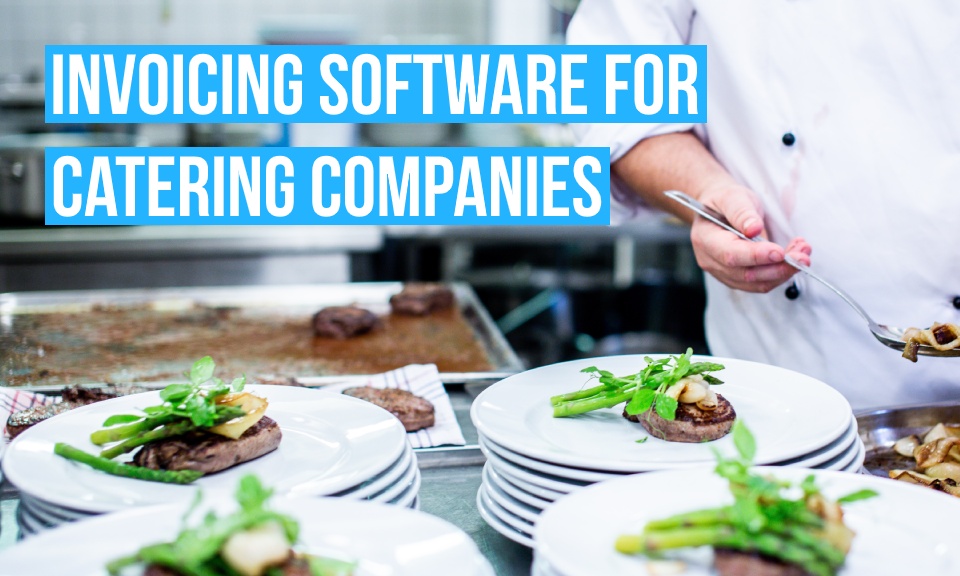 Invoice template for catering companies
Something that's essential for all businesses is a professional, tax-compliant invoice template. An invoice template ensures that every invoice you issue contains all of the necessary information, such as:
Details about you and your client: your names, addresses, and contact details
Details about the specific invoice: an issue date, a due date, an invoice number, and the word 'invoice'
Details about the goods or services provided: quantity, the price per unit, and a description of each product
The total amount due.
Debitoor invoicing software comes with a pre-built invoice template, which helps make sure that your invoices include the right information.
Send quotes in a couple of clicks
If you run a catering company, it's likely that you'll receive emails or messages from potential customers who want to find out how much they can expect to pay before they commit to hiring you. When choosing invoicing software, it's therefore important that you choose an option that allows you to send quotes.
With Debitoor, you can create quotations quickly and easily. You can see when a customer has accepted your quote, and then you can convert the quote to an invoice with a couple of clicks.
Expense management for catering companies
Catering businesses incur a number of different costs – from day-to-day purchases such as ingredients, to long-term investments such as kitchen equipment. It's therefore important that your invoicing software helps you manage your expenses as well as your income.
Debitoor makes it easy to record, manage, and track your business expenses. You can upload a receipt or purchase invoice, and the software will automatically fill in some of the most important details. Debitoor also automatically sorts your expenses into different business expense categories, which helps you get a clear overview of where you're spending your money.
Easy financial reporting
As anyone who runs their own company knows, the success of a business relies on carefully managed finances, which involves calculating your profit margins, weighing up your costs, and managing your assets and liabilities. It's therefore a good idea to choose invoicing software with automatic financial reporting.
With Debitoor, you can generate profit and loss statements, balance sheets, and VAT reports in seconds using the data from your invoices and expenses. Plus, Debitoor is HMRC-approved Making Tax Digital software, which means that you can send your VAT report directly to HMRC with the click of a button.
Invoicing software with a mobile app
Running a catering company often involves travelling to different locations to purchase ingredients, meet clients, or collect equipment after completely a job. It's therefore important that you can access your invoicing software as and when you need.
Invoicing software with a mobile app enables you to create invoices, send quotes, and record expenses anywhere, anytime – so there's no need to wait until you're sat at your laptop or computer.
Debitoor is available on both Android and iOS, and because Debitoor runs in the cloud, the data in your account automatically syncs across all of your devices. If you record an expense from your phone, you'll be able to see it when you log in to your account from your laptop, and any invoices you issue from the web app will appear in the mobile app.