In an increasingly global business environment, transactions across borders are not uncommon. Because of this, invoicing in other currencies is a reality that is faced by many small businesses.
Far from being intimidated by the differences, many companies are embracing this international trend, even beyond the Eurozone in order to pursue new opportunities and networks.
However, these new horizons in foreign lands can come with some added complexities. Thankfully, invoicing and accounting software like Debitoor can help lessen the gap. This all begins with an invoice template that gives you the option to change the currency and even language of your invoice.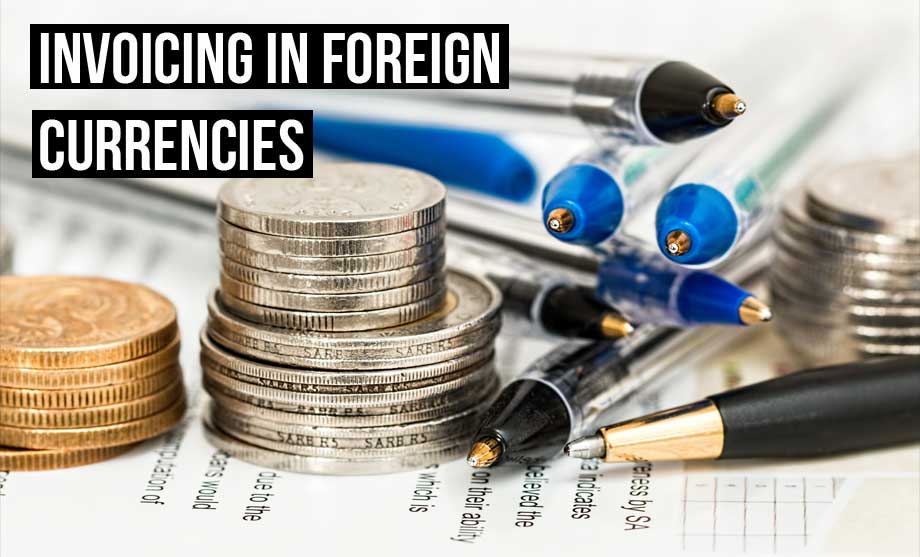 Not only will you score points with your customer, but you'll also ensure that there's less risk of miscommunication regarding the sale.
A few things to keep in mind when billing in another currency
According to gov.uk, you can select whatever currency you like for your invoicing. However, all transactions will then need to be converted to GBP for VAT purposes.
From the invoicing perspective, you should first agree with your customer on the currency that will be used in the invoice. The amount should be recorded in that currency and the exchange rate noted.
When creating an invoice in a foreign currency for which UK VAT applies, you'll also need to include the total net amount of your goods or service at the VAT rate (if using multiple VAT rates, you will need to include the net amount for each different rate) and the amount of VAT at each rate.
However, if you're creating and sending invoices in advance, in other words, before any goods or services are provided, you'll need to invoice in GBP. While you can also include the amounts in a foreign currency, you'll need to clearly state the amount in GBP for VAT purposes.
Learn more about invoicing in foreign currencies and conversion rates on gov.uk.
Essential information for the invoice template
Fortunately, converting between GBP and the currency of your choice can be simplified with the right invoice template. Unlike invoice templates in Word or Excel, online invoice software like Debitoor automatically calculates your totals, as well as the VAT rates you've selected.
If you decide to convert your invoice from GBP to another currency, and need to include the amounts in GBP for VAT purposes, you can add this in your 'Notes' or 'Terms' sections. You can then select your chosen currency from the dropdown menu under 'Options' in a new invoice.
You can now adjust the prices based on the period exchange rates set by HMRC, or you can choose to apply the UK market selling rate, which can be found daily in public papers. Simply update your amounts and the VAT will then be calculated automatically.
Keep in mind that for the time being, invoicing in the EU still falls under the intra-community transaction rules until the trade terms are finalised under Brexit.