Discounts are a common and useful way to attract new business, reward repeat business and loyal customer, as well as promote certain products or services for your business. In fact, we've written a blog post just about how discounts can work for you: 'Offer a discount and get paid faster'.
While sometimes the discount you offer is on a bulk order, or if an invoice only involves one type of service or goods, then it's convenient to be able to apply an overall discount in your invoice template.
There also might be occasions when you only want to apply your discount to one out of many different products covered on an invoice. Maybe you only have one type of product that is on special offer for the summer season, or you are trying to move stock on something in particular.
In that case, you would need to apply a line discount - meaning, of course, that it applied only to that particular line.
Well, it's been a common request from our users and we're delighted to announce that line discounts are now available for your invoices. Because we believe that invoicing software should be as easy and automated as possible, so it takes care of all the tedious calculations for you.
How to add a line discount to your invoice template
When you create a new invoice, you'll now see a new option at the end of each item in your invoice line. You'll find it by clicking on the small down-facing arrow at the far right of the line. When you click this, you'll see the option to click 'Discount'.

Clicking this will add a new field to your invoice line where you can enter a percentage discount on that particular item. Add in your chosen discount and Debitoor takes care of the calculations part for the subtotals and total amount due.

Line discounts in your invoicing software
Adding a line discount field to one of your items will add this to each item lines of your invoice. But not to worry - if you don't want to add discounts for other items, simply leave the discount at 0%.
If you'd like to remove the line discount option, you can simply click that little arrow at the right once more and select 'Remove discount'.
More than just invoices
Line discounts are also already available on both quotes and delivery notes, so if you're looking to stay consistent across communication with your customer and use these features, it's easy to add discounts per item with just a click. It works exactly the same way as in your invoice template.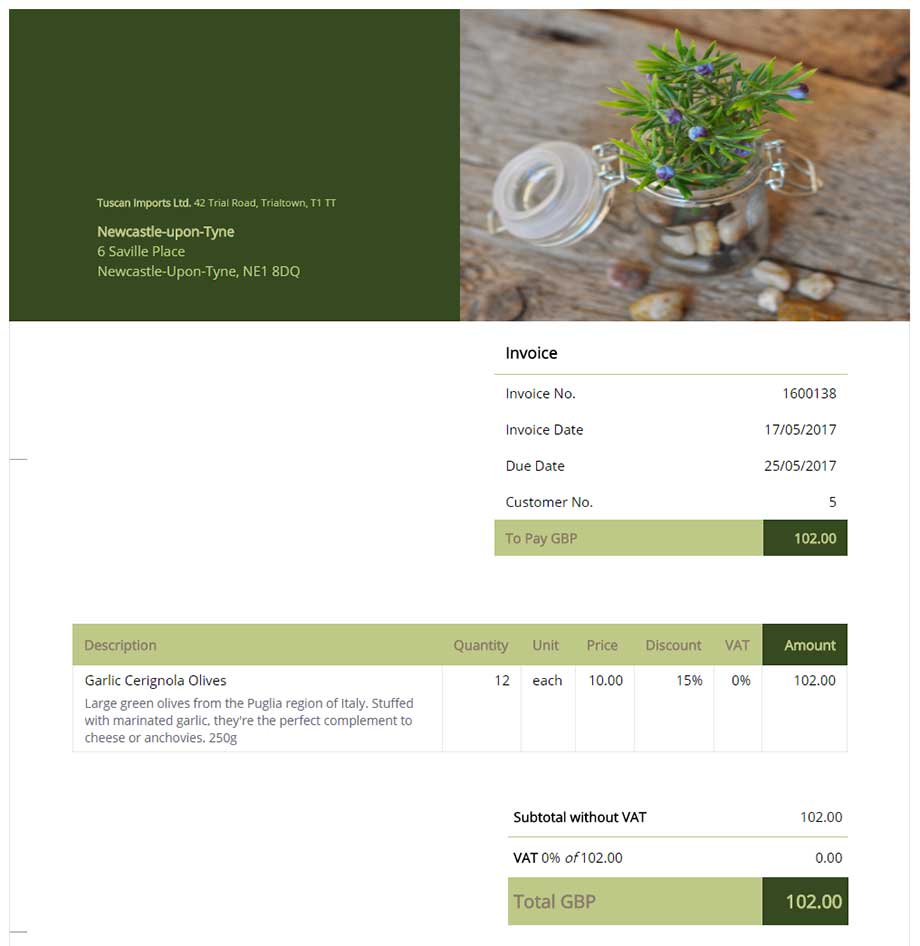 Give it a try and don't hesitate to let us know what you think! Questions? Contact us at team@debitoor.com.