How many times have you hear the mention of a 'proforma invoice' and silently wondered what the difference was between this and a traditional invoice? And how the invoice template would differ?
Let's put an end to any doubts here and now: although the use and function of a proforma invoice is different from that of a final invoice, the templates are the same.
In invoicing software like Debitoor, a proforma invoice is generally treated as a draft invoice, making it easy to complete it and convert it to a final invoice once the details on the proforma have been confirmed by your customer.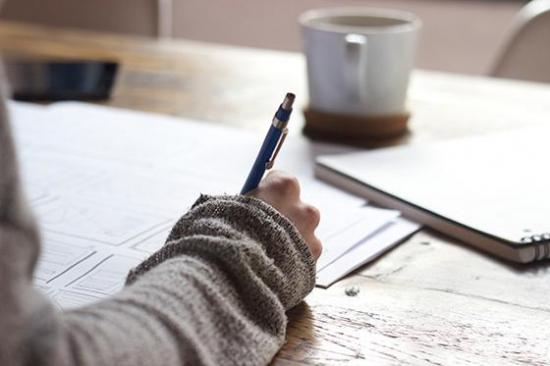 The proforma invoice template
A proforma invoice, unlike a final invoice, has no fiscal value. Proforma invoices are used for different purposes and in different stages of a sale as compared to final invoices.
The uses for a proforma include:
Providing your customer with the details of an order before sending a final invoice (which requires payment) to ensure that they are correct
Giving the customer a reference point for the expected total amount of the order
In many business transactions, proforma invoices are used as an initial document to provide written communication with details on a sale/purchase that has yet to be confirmed. A proforma can be useful in situations where an order is made far ahead of the expected or requested delivery.
What should a proforma invoice template include?
Because the information on a proforma is essentially the same, the template is identical. However, because a proforma is not finalised, it should not have an invoice number.
When creating a proforma, consider it as a draft of the final invoice. It therefore needs:
Contact information about you and your customer (including VAT number, if applicable)
Date of issue
A description of the goods/services to be provided
The unit, quantity, and price of the goods/services
The subtotal before the addition of VAT
VAT amount and the total
A proforma should include any specific payment terms. It can also list any discounts you may wish to provide.
Creating a proforma invoice in invoicing software
If you use online invoice software like Debitoor, you can quickly add customer and product details to a draft invoice with just a few clicks if you've already saved them for creating final invoices. The VAT and amounts are calculated automatically, saving you time and headaches.
You can also quickly import your customer and product lists to add them instantly to your account, ready to be used on your next invoice.
In Debitoor, it's easy to create a proforma invoice by clicking 'Save' instead of 'Complete invoice', once you have entered all the details into your invoice template.
And, once you've sent your proforma and it has been approved by your customer, you can convert it to a final invoice in just one click.