As we recently announced, it's now possible to send attachments with your invoices and quotes. But we didn't stop there. We've added the option to set attachments as default, so they go out with each and every invoice you send, without the need to attach them each time.
This means that any additional details you need to be included each time you send out an invoice can be done just once and applied to all your future invoices.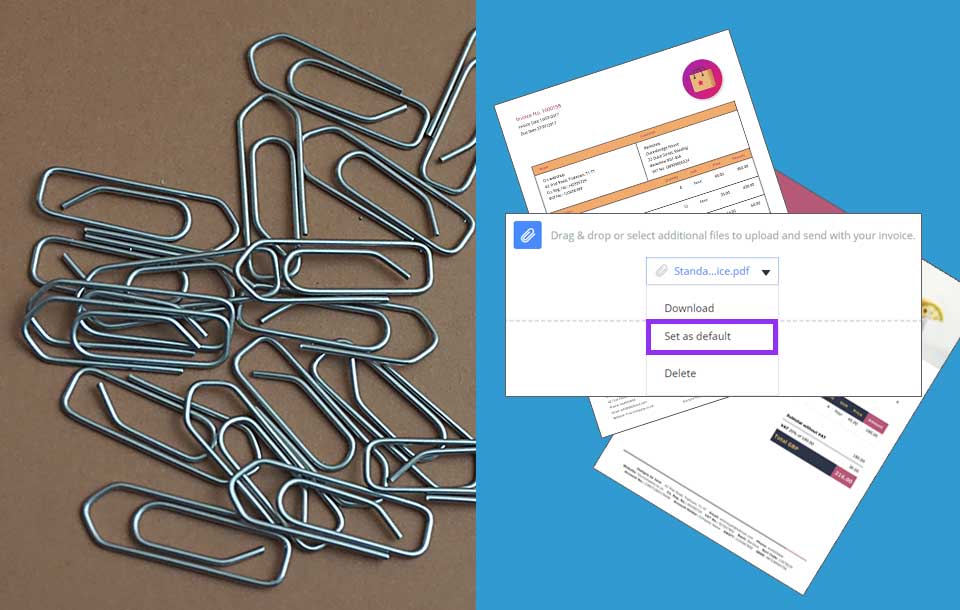 When to save attachments as default
Some businesses have extra information that is important to send along with any invoices, attachments are a useful feature.
While some attachments might be standard for all customers, you might find that you sometimes need to select only particular attachments, in which case you can easily remove default attachments and add then back for the next invoice.
The following types of attachments can be useful for setting as default when invoicing from Debitoor:
Conditions of the sale
Price list for your product or services
Portfolio, samples or product photos
Brochures or flyers
Does your invoice need an attachment?
Of course, it's not always necessary to send an attachment with your invoices or quotes, but it can be an easy way to provide additional information to your customers.
Your attachments can function to improve the communication between your business and your customers, reducing the number of questions that arise and any back-and-forth that might prolong the payment period.
Providing a professional-looking invoice with full details as well as any information that can be useful to your customers can only benefit your business. Invoicing software like Debitoor makes it easy to do so with every invoice you send.