As the COVID-19 virus spreads, many employees are encouraged to work from home and self-isolate. Invoicing software like Debitoor makes it easy to send invoices and collect payment from your clients during this trying time. In this post, I'll help you get the most out of your invoicing software when away from your clients and colleagues.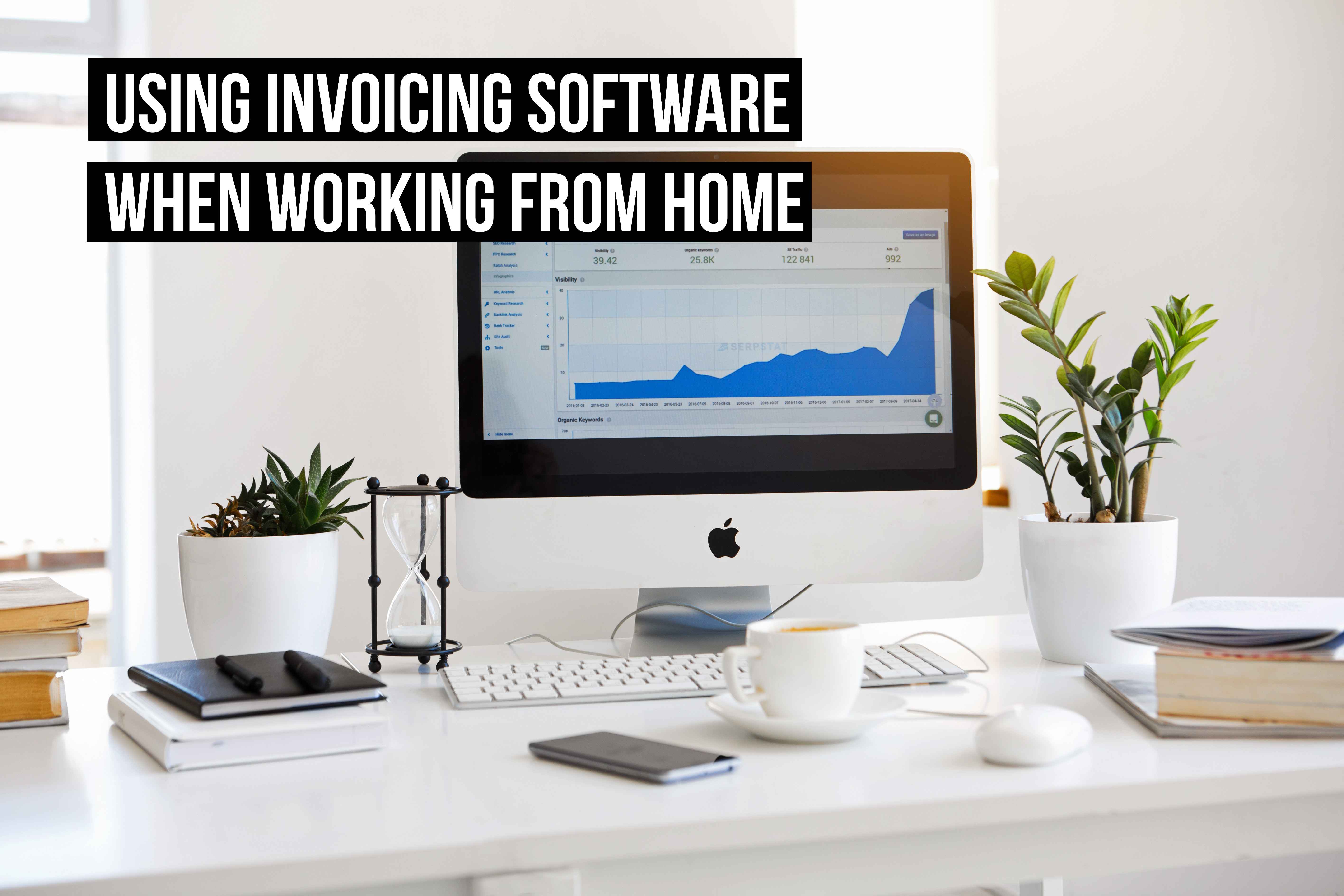 As the novel coronavirus pandemic sweeps through the globe, countries are in lockdown, shops and restaurants are closing, public transport is halted, and many business owners and employees are now working remotely from home. We understand that business can not come to a complete stop, so here are some tips to get the most out of your invoicing software and keep your business running.
Invite your accountant and employees to your account
With all of our plans, you can easily invite your accountant to your Debitoor account. This will allow your accountant to create their own profile and access the important details and reports on the account. You can send an email invitation through the 'Contacts' tab on your Debitoor dashboard.
The link will send them to an 'accountant portal' which will look slightly different than your dashboard. It will allow them to download all of the invoices, credit notes, suppliers, expenses, products, payments, and other income from a specific period in a .CSV or Excel file format. They will not have access to features like creating invoices, quotes, expenses, etc. You can also revoke access to the accountant at any time if needed.
With the Debitoor L plan, you can also invite employees or team members to have access to the account, and limit which features are available to them. This means that if you have an employee who is authorised to send invoices, but not authorised to access the reports or banking details, you can control what that user sees on their dashboard.
Send invoices and quotes with online payment links
With invoicing software, you can easily send invoices and quotes from wherever you are, and accept money from clients with online payments. Debitoor has an online platform that you can access from any computer, as well as an Android and Apple mobile app to send invoices on the go or from home.
With our payment partner SumUp, you can connect a SumUp account to your Debitoor account. Most people use this to accept in-person payments, but under the circumstances, it is also possible to accept online payments remotely. You can create a SumUp account on www.sumup.co.uk and then connect the account to Debitoor under the 'Settings' tab.
If you connect a SumUp account with Debitoor, transactions will be automatically matched. This means that you can send an invoice to a client with the SumUp payment link, and once the client enters their credit card details, the payment will be in your bank account in 1-3 days, and the invoice will automatically be marked as paid.
With Debitoor, you can also connect your PayPal account to accept payments online. You can link PayPal to Debitoor from the 'Settings' tab on your Debitoor dashboard.
Everything you create on the Debitoor software will be saved in the cloud. This means if you create an invoice on your computer from the office, you will be able to access it from home on the mobile app as well. All of your accounting reports like the balance sheet will be automatically updated as you send invoices, accept payments, or add expenses.
Record expenses for working from home
If your office has been closed, and your employees are working from home and self-isolating, the company may have extra expenses. These can include purchasing new equipment, WiFi, VPNs, cables, and other products to ensure that employees can continue their work as normal.
You can easily record these expenses in the invoicing software either with manual entry or with OCR technology. OCR stands for optical character recognition which can read text. This means you can take a picture of a receipt, and the system will automatically fill in the required details.
For instance, if you take a picture of a receipt for a laptop, the system will automatically record that the expense was from 'ARGOS' for 'Lenovo Thinkpad' costing '£329.99', and mark it as an expense for 'hardware'.
What if you always work from home?
If you always work from home, along with the above information, it would be good to understand what you can claim when working from home. Depending on your circumstances, it is possible to claim rent, utilities, internet, maintenance costs, and phone costs as an expense. Anything that is solely or partially used to operate your business from home can be claimed!
With invoicing software, it is also simple to create recurring invoices. If you have repeat clients, you can set up recurring invoices in a few clicks under the 'Invoices' tab. Once you set it up, you won't have to stress, create new invoices, or set a reminder, it is all done automatically.
At Debitoor, we provide all the tools you need to be successful when working from home. We're always open to suggestions, feedback, or just a quick chat! Feel free to send us an email to team@debitoor.com.