In this post, we address the following dilemma of which is better: a Word invoice template or an Excel invoice template. What are the pros and cons of each? And how do you make a decision?
Fortunately, this situation avoids any life-or-death decisions or existential angst, because, well, it's about invoice templates, but also because the answer is simple: any invoice template is valid, as long as it meets the legal requirements.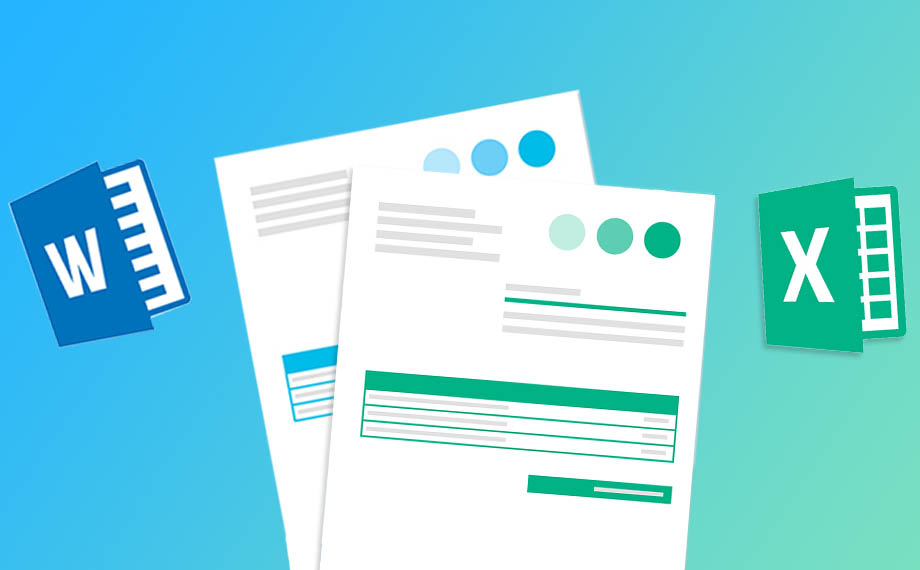 The pros and cons of Word and Excel invoice templates
Having covered the most important part of an invoice template, we can now move on to specifics. What are the main differences between Word and Excel when it comes to creating invoices for your business?
To be honest, there aren't many differences between invoices created on either Word or Excel, but there are a couple notable ones, so let's take a look:
Advantages of an Excel invoice template:
The main benefit of using Excel to create your invoices is that, since Excel is designed for complex spreadsheets, functions and algorithms, this could mean that calculations for your total amounts can be setup to happen automatically.
Disadvantages of an Excel invoice template:
While the advantage is a convenient one, often the problem that arises when working with Excel is that it is a highly complex programme that requires more than a little experience and knowledge to make sure that your calculations are working correctly. It's all on your shoulders.
Word invoice template advantages & disadvantages:
An invoice template in Word is therefore generally much more approachable and easy to manage. However, it lacks the automatic calculation facilities that make Excel invoice templates so appealing.
A better invoicing solution?
Thankfully, today we find intelligent life far beyond the reaches of Word and Excel when it comes to creating and sending invoices. One that has made its very purpose to simplify and speed up the invoicing process, taking the hassle out of tedious calculations or complicated Excel algorithms. The answer is: invoicing software.
Why complicate the process of invoicing by using Word or Excel invoice templates when you have more important things to do when it comes to running your business and when you have better, faster, easier options such as Debitoor?
And it's free to try.