When you start out as a digital nomad, you quickly discover that although you might be location dependent, there are a few things that simply need a solution. Invoicing is one of them. Whether you're simply based somewhere else or you're constantly on the road, you need to be able to keep track of your invoices.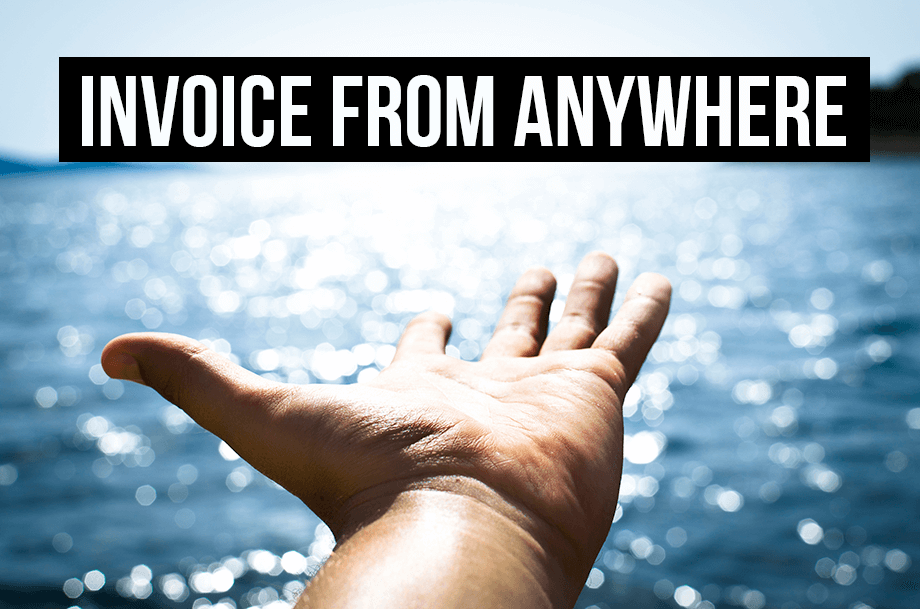 How do I create invoices as a digital nomad?
If you're writing invoices as a digital nomad there are a number of things that you should keep in mind when it comes to what you include in your invoices.
Depending on where your business is based, the minimum information that your invoices must include may differ, but in the UK, keep in mind that each and every one of your invoices should include the following in order to be considered legally compliant:
A unique invoice number that follows sequentially in your number series without gaps
The name, address, and contact details of your customer
Your name/company name, address, and contact details
A description of your product or service
The date of the invoice and date the products/service is provided
The amounts and units of what is being sold
The VAT (if applicable)
Subtotals and totals for all products/services rendered
Providing additional information If you're working as a digital nomad, it might also be worthwhile to provide additional information that could make it easier for your customers to get in touch. This could include:
Your business email address
Your mobile phone number
Your Skype name
This will make it easier for your customer to get ahold of you should they have any questions about the invoice or the payment. It's also recommended that you include your banking details on the invoice to provide your customers with everything they need to pay you fast, such as:
Your IBAN number
Your SWIFT/BIC number
Writing and sending invoices online Even today, a printer can be a bulky object to carry around should you need it for printing invoices. On top of that, it's simply unnecessary. As we move more and more towards an online business sphere (and try to save trees!), sending an invoice online to a customer's email is often much more efficient and secure.
Online payment options If you're looking to get paid faster, providing your customers with an online payment is by far the easiest way. You can connect an online payment solution such as PayPal to your account, which means each invoice you send out will include a link for your customer to pay immediately online.
Our studies have shown that users of online invoicing software who connect an online payment option get paid an average of 10% faster.
5 advantages of creating invoices with invoice software
When it comes to your invoices, using online invoicing software is the easiest way to stay on top of your business from anywhere. All you need is an internet connection.
The 5 advantages:
You can create an invoice from an easy invoice template and send it instantly.
Your online invoicing is always up-to-date.
You have access to all of your invoices in one place at any time.
You can link online payment options to your invoices and get paid faster.
You can create invoices on any device: mobile, tablet, Mac or PC.
As you can see, online invoice software considerably simplifies the invoicing process as a digital nomad.