The life of a small business owner is busy. It's as demanding as it is rewarding, and not always in equal measure. You likely often find yourself pulled in many different directions simultaneously.
From keeping documents organised to ensuring your payments are all on track to finding out about the latest regulation changes and following up on late payments from customers...and those are just the tedious administrative tasks.
You need time to actually run your business and do the work. But if you've been depending on folders or boxes full of papers, or even in antiquated CD-rom-installed accounting software, it might be time to take back control of your schedule. Accounting & invoicing software can help make that happen.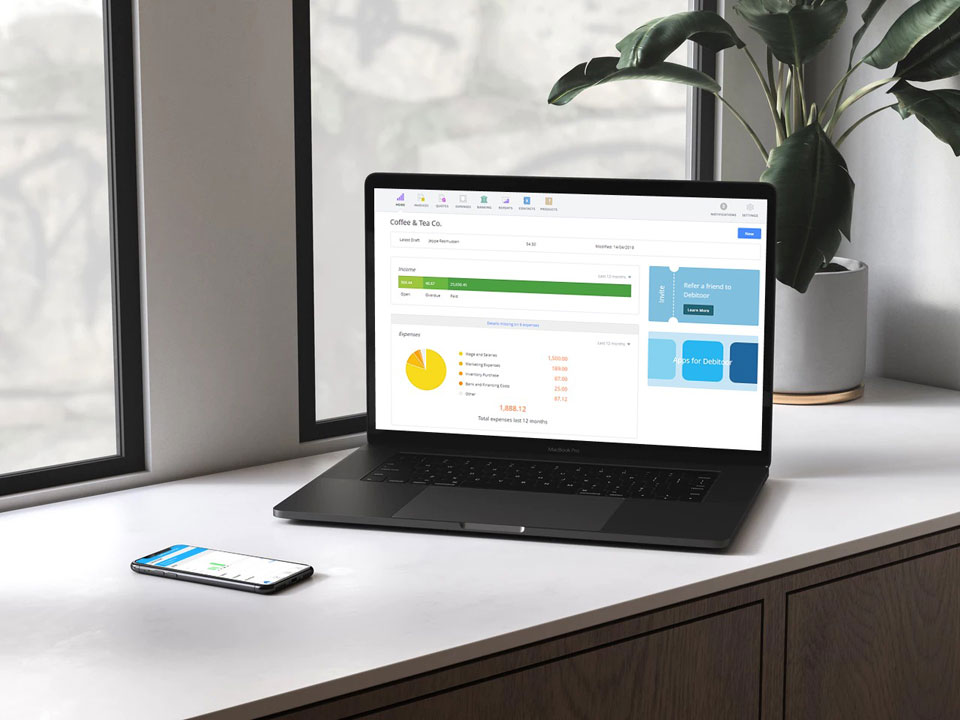 To give you a little more information, here are 10 reasons to start using online software to manage your business finances and invoicing:
1. Create invoices quickly, from anywhere
Good invoicing software makes it as easy for you to create invoices from your mobile as it is to create them on your desktop. Because invoices are arguably the most important document for one of the most important aspects of a business (getting paid!), the ability to create and manage them no matter where you are gives you a distinct advantage.
Plus, it's fast. With cloud-based software, your account is synced across all devices, meaning that there's no need to fill in all the data each time. It takes a few taps to use the autofill drop down menu options to add customer details and product descriptions. Your tax, subtotal, and total are calculated automatically.
Whether you have a desktop, laptop, tablet, Android or iPhone, it's easy to create an invoice, enter payments, and view the status of your documents.
2. Set up recurring invoices to send automatically
Creating an invoice quickly is one thing. But what if you regularly send out the same invoice, for the same amount, to the same customer each and every month? This is common for subscription-based businesses, or website maintenance businesses, for example.
The automation available in good invoicing & accounting software means you can set up an invoice once, enter when and how often it should send, and set it live. The invoice will be created and sent automatically on the schedule you choose.
Prefer to have a bit more control? You can also set up recurring invoices to be created automatically, and notify you when they're ready to send. Just so you can have a quick look before emailing them to your customer.
3. Save time
Did we mention that you can create an invoice in 1 minute? And auto-fill options? And recurring invoices sent automatically? What all this means is that you save precious minutes every day - and those add up.
And that's only the invoicing side of the software. On the accounting side, you can record expenses by snapping a photo of a receipt with your phone. OCR technology 'reads' the important details and adds them automatically to your expense information. Save it and access it from any other device.
Plus, if you work with bank reconciliation (matching payments to invoices & expenses), Debitoor offers automatic bank reconciliation, which means that you only need to upload your .csv bank statement and the payments will be matched with the corresponding invoice or expense. Instantaneously. Saving you those seemingly endless hours matching manually.
4. Reduce the risk of error
We're human. With that comes mistakes. It happens to everyone - even the perfectionist who triple checks their work. Inevitably, a time will come when mistakes are made. Whether typos or calculations, it's a fact of life.
So why wouldn't you do as much as possible to reduce the risk of errors? By using software that allows you to save details involving customer information, product descriptions, prices, tax rates, and more, you no longer have to type it out each and every time. This means a lower chance of errors.
Plus, you essentially eliminate the risk of calculation mistakes because all of the calculations - from tax to deductions and subtotals, are done automatically, according to your preferences (gross or net pricing on an invoice, for example).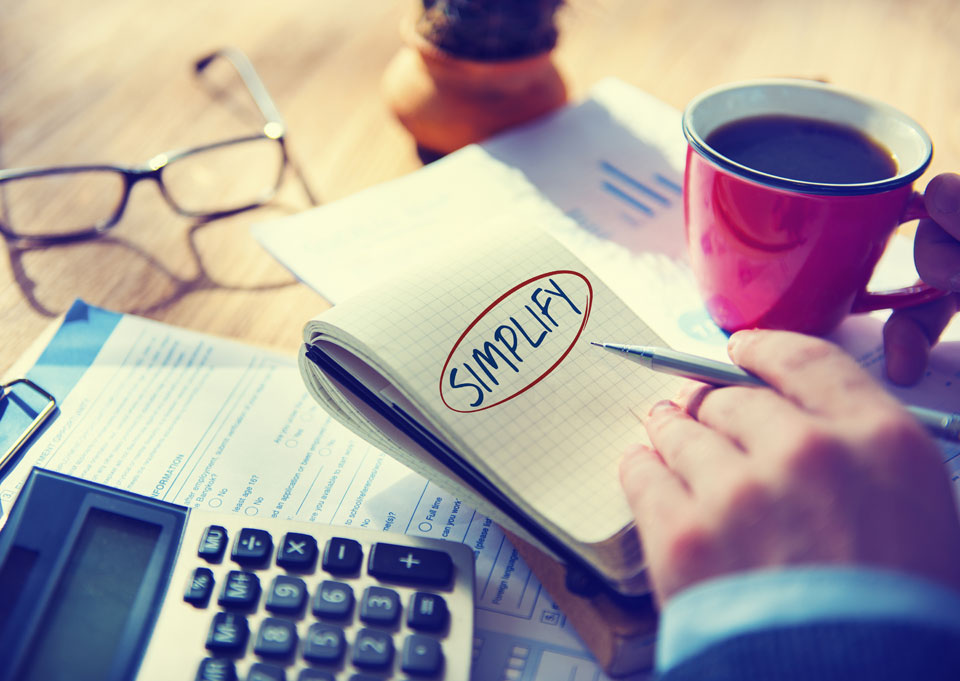 5. One, centralised management system
Your invoices, payments, expenses, credit notes, product information, customer details...and even more - all in one place. Sound nice? There's no longer a need to use multiple solutions to manage different parts of your business.
In addition, software like Debitoor provides the option to add integrations to your account. So if you need time tracking, for example, it takes just a few minutes to set up the option. Or if you're looking to connect your webshop, that can be done too - quickly and easily.
6. Ensure you're up-to-date with laws and regulations
With traditional software that you need to install on your computer, or even with Excel, it's up to you to ensure that every document you create meets local requirements - especially if it has fiscal value, such as an invoice.
Online software takes care of that for you. Behind the scenes, regulation changes and legal requirements are all kept up-to-date and are effective instantly within your account (no need to install time-consuming updates).
7. Work easily with your accountant
It's easy to work with your accountant! Ok, maybe you don't feel like this is something you can say. But it is possible. By inviting your accountant to collaborate on your Debitoor account, they set up their own access so they can get the information they need directly.
This not only saves you time in back-and-forth emails or phone calls, it also saves your accountant time in getting the data necessary to get their work done quickly.
8. Keep an eye on your cash flow at a glance
Thanks to dashboard graphs and you can always gain a quick understanding of your incoming and outgoing payments within your account. These graphs provide a visual representation of your business accounts, allowing you to easily stay on top of things.
With Debitoor, this is possible not only from the web app, but also on both our Android and iOS mobile apps. You can record payments as they happen, whether entering a payment on an invoice or adding an expense, and see this reflected in your account on any device.
9. Generate financial reports with a click
If you're looking for a more in-depth breakdown of your business finances over a specific time period, good accounting & invoicing software will give you the option to generate financial reports that can be useful for viewing and understanding the numbers.
The main financial reports are: the profit & loss statement and the balance sheet. If you're VAT-registered, Debitoor also provides a VAT report (as well as the option to connect to HMRC to directly submit VAT returns under Making Tax Digital).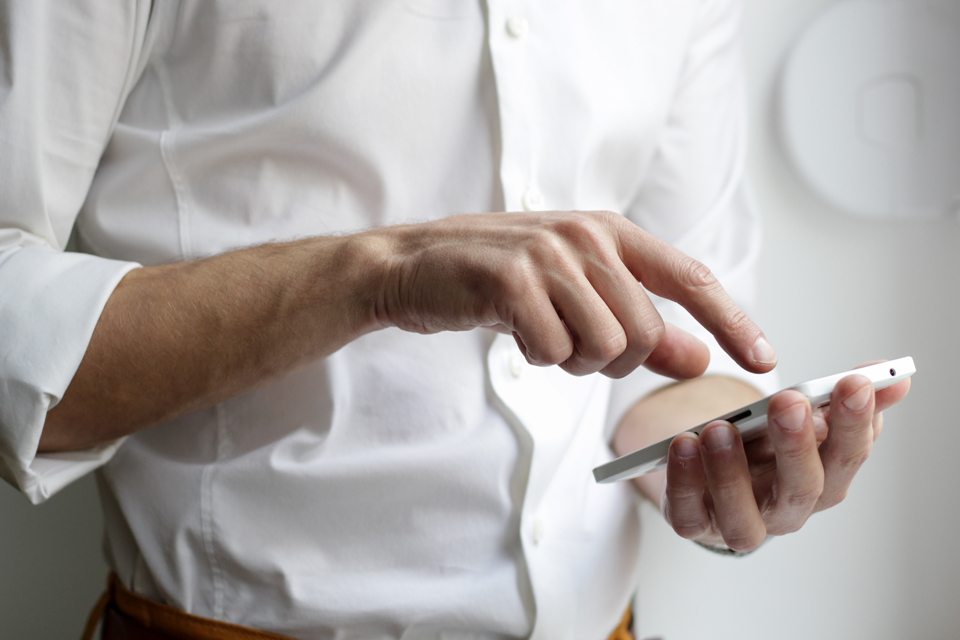 10. Work independently, from any device
If you prefer a hands on approach and to make it as easy as possible to work with your accountant (and to make their job faster), online bookkeeping and invoicing software is a great option. The useful features mean that you can keep track of your business, from anywhere.