It's come up before... It's something we've been working on... A feature that gives you even more options for designing your invoices. And we've introduced the first of these changes: you can now choose from a variety of different fonts!
With the goal of giving you options to make your invoices more personalised, more beautiful, and more flexible, select your font to cater your invoices to your company's unique brand.
Check out the great font options we've added to your invoice template designer in Debitoor: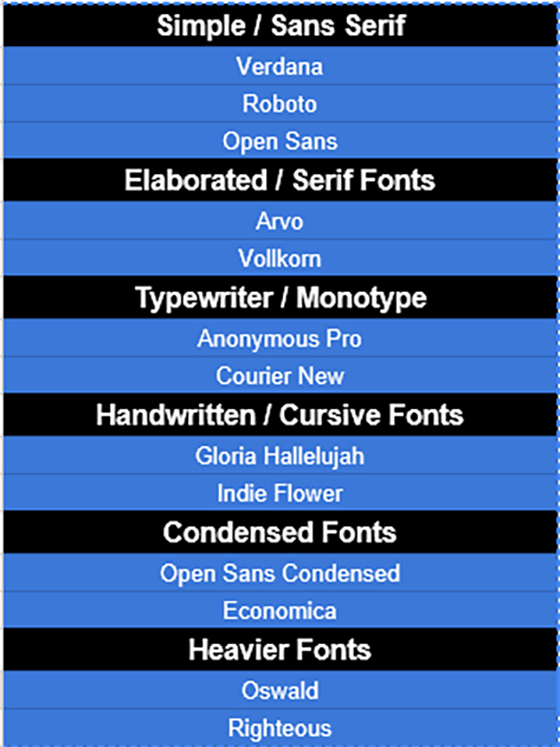 Why did we choose these fonts for the invoice templates?
While selecting fonts might seem like a simple endeavour, we have pretty important requirements for the fonts that we add for the invoice designer. We based the choices on the following 5 criteria:
The font must be easy to read on electronic devices, as well as on paper.
The font should work well in any language (because, as you know, Debitoor is multilingual).
The font should work on any type of operating system (Windows, Mac, Unix, iOS, and Android).
We wanted to offer fonts that give you a broad selection - that are still different enough to provide you with some unique options, should you wish to use them.
However, we didn't want to overload users with an unending list of font types, so we've settled on 13 in total.
Ready to try one of the new font options?
How to change the font in your invoice template
If you've checked out the invoice designer before, you probably have a good idea of where you'll find the new font options.
If you haven't used it before, you can find it by opening an invoice or creating a new invoice and clicking the '...More' button on the upper right side. You'll get a dropdown menu from which you can select 'Change Design'.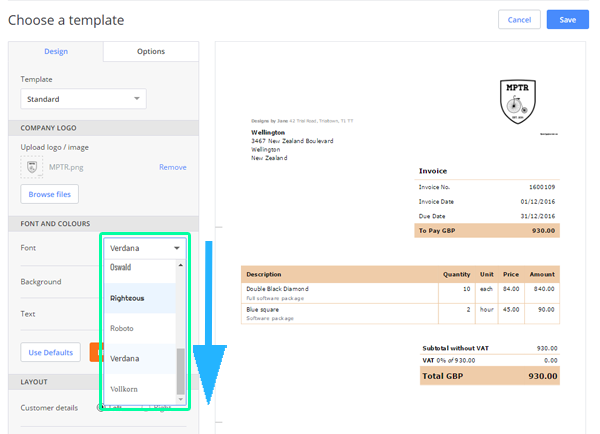 Here, if you're on a trial of our plans or paid (with the exception of the smallest plan) you'll see a 'Font' option with a drop down menu from which you can choose from the above fonts and see them applied to your invoice instantaneously.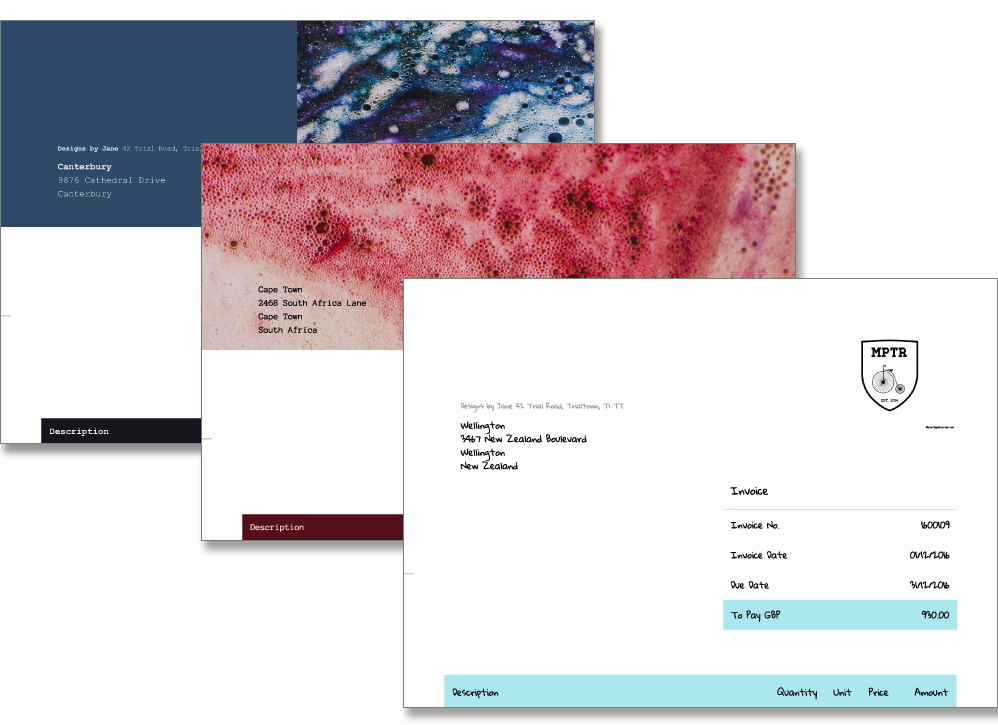 You'll also see options to change the font and background colours and text colours as well. And voila! Beautiful, personalised invoices at your fingertips with Debitoor invoice software.