When it comes to sales and fulfilling orders, there are a series of steps that need to be followed - both to ensure that you're meeting all the local regulations and to provide a smooth and clear process for your customers.
Online invoicing software makes it that much easier to follow these steps each and every time and feel confident in knowing that your invoices look professional and are legally-compliant.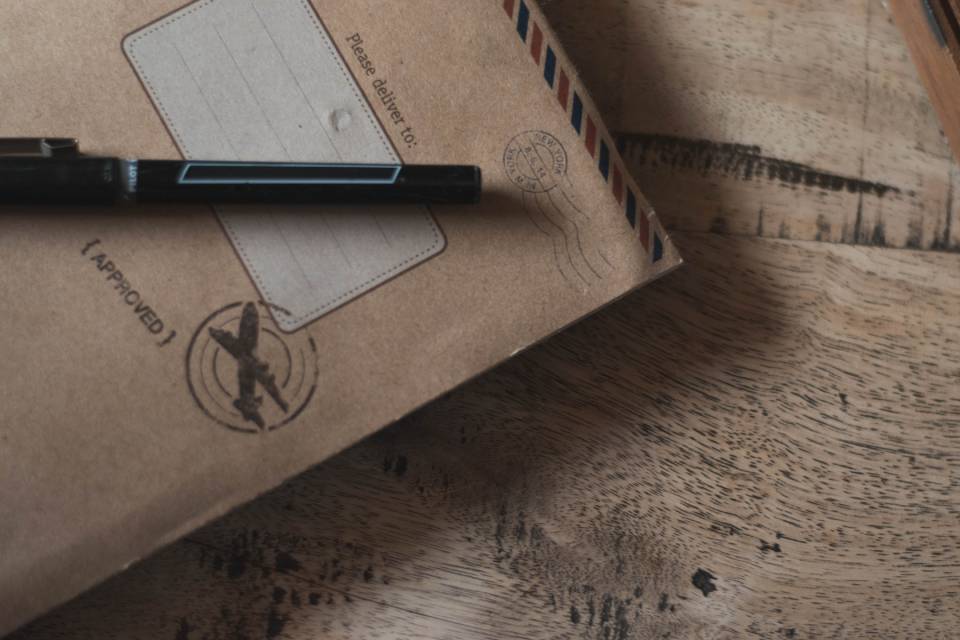 In this article we'll take a closer look at each of the steps to keep in mind from the beginning of the invoicing process to sending your shipment on its way to your customer.
1. Choosing the right invoice template
Yes, there is such thing as a 'right' template when it comes to invoicing. While it can seem pretty simple and straightforward to google and download the nicest looking invoice template that comes up in the results, there are some major pitfalls of a template downloaded from a quick search that you should be aware of:
It's difficult to customise with your business logo and contact details
It doesn't use the currency in which you run your business
It's not set up to automatically calculate subtotals and totals
It doesn't have the right tax rate and/or doesn't automatically calculate it
The fields required for your country are not localised
These are just a few ways in which any invoice template downloaded online might not set you up with the right tools to complete a legally-compliant invoice.
In addition, if you're currently working with a special VAT scheme such as the flat-rate scheme, or if you're part of CIS, you'll also need to take this into consideration with your invoice template.
2. Review all of the information on the invoice
Creating an invoice requires a specific set of information that can differ depending on the country in which your business is based. When entering all of these details manually each and every time, it can inevitably lead to typos or worse.
Take the time to have another look over everything in your invoice. Is the customer information correct? Have the subtotals and totals been calculated correctly? Tax as well (if applicable)? Are the details for payment correct?
Missing or erroneous information on an invoice can lead to more than just the extra work of dealing with a credit note, so it's important to take the time to double check everything.
When you work with online invoicing software like Debitoor, you only need to fill in the important details such as the contact information about your business and your customers, as well as product details once - they can be saved to your account and added from a drop down menu - helping you prevent typos and other potential errors.
3. Sending your invoice
Once you've checked that everything looks correct on your invoice, it's time to send it to your customer. While many businesses still choose to use a hard copy and send a paper version via snail mail, more and more are going paperless for the ease and speed that goes with it.
Customers might also find it easier to keep track of the payments they owe when they can easily check an invoice from anywhere on any device - no need to carry around a piece of paper or file it away for reference.
Online invoicing software typically gives you the option to send the invoice directly from your account. Debitoor also provides you with an invoice history, showing the date the invoice was emailed, the email address, and any conversation in the case the customer replies directly.
In addition, Debitoor notifies you once your customer has viewed your invoice. So no more back and forth or claims that the invoice was never received.
4. Collecting payment on an invoice
In the UK, unless otherwise agreed with the customer, the standard payment period is 30 days. This means that after the invoice has been sent, the customer has 30 days to make the full payment. However, some businesses have different arrangements but no matter how long you've allowed for payment, it's important to include a due date.
Traditionally, invoices could be paid by bank transfer or perhaps even by cheque sent by post. Today, there are even more convenient ways for your customers to make payments - Debitoor offers online payment solutions such as SumUp and Paypal to make instant payment possible. Plus, SumUp also offers a convenient card reader to accept card payments in person.
5. Including a delivery note
Once your invoice is ready, it's time to look into other documents that you might need for your shipment. Most businesses send a delivery note with shipments indicating exactly what is included.
A delivery note typically includes a specific set of information pertaining to what is included in the shipment. With Debitoor, it takes only a few clicks to convert your invoice to a delivery note, ensuring it's accurate and professional, as well as in keeping with your business brand.