Have you ever tried to build your own invoice template? Maybe in Word or Excel (we've even seen invoices created in Paint! True story). But what purpose should an invoice template serve? In this article we take a closer look at templates for professional invoices, where to find them, how to use them, and whether there's an easier option (hint: there is).
Plus: should you pay for an invoice template? Or download a free invoice template? What about if there's a mistake or you want to change the template? Let's take at the invoicing process and see how it can be improved.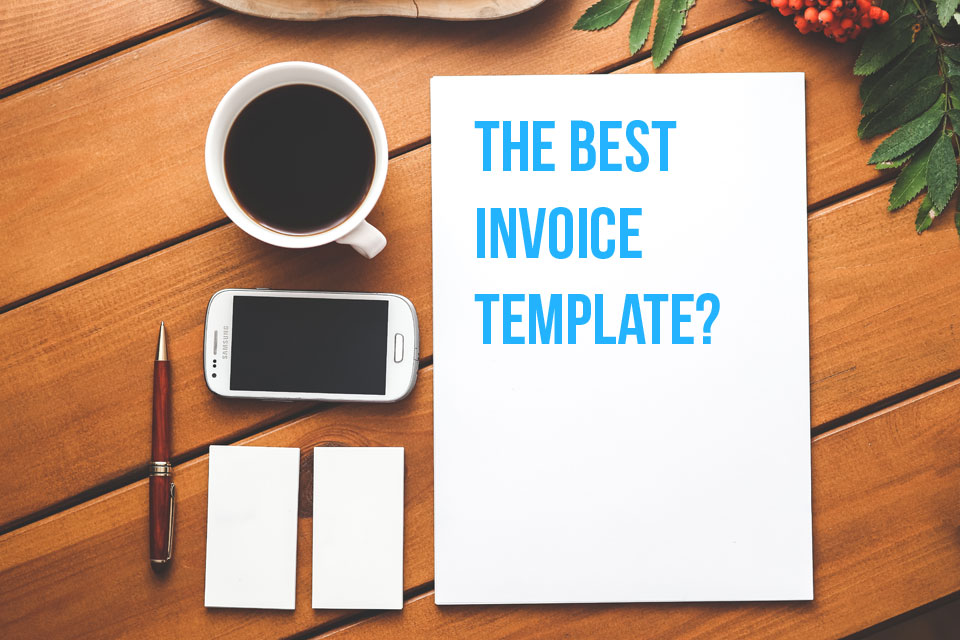 Invoice templates: what they should include
An invoice template provides you with the outline, structure, and design of what you will be including on your invoice. Because an invoice is considered a legal document, it is important that your invoice template give you a leg up on ensuring your invoice includes the required details.
Details that should be on your invoice template
When it comes to creating an invoice, the requirements can be different depending on the country in which your business is based. However, most invoices tend to follow a set of required information that changes based on local tax/deduction/registration information.
For example, if you're running a business in the UK, your invoice template should have the following (which also means it needs to be included on your completed invoice):
Contact details for you/your business
Whether you're a freelancer, sole trader, or small business owner, your invoice template should include a space for you to add contact details. If you're VAT-registered, this includes your VAT Registration Number.
Contact details for your customer
Again, whether it is to an individual or a business that the sale is made, the invoice template should also provide a space for you to enter their contact details, again including the VAT number, if applicable.
Invoice-specific information
Each invoice template should include a space for the invoice number, the invoice issue date, as well as an option to add a due date (see our blogpost on why payment due dates are important), as well as payment terms.
Product/order specific information
An invoice template should provide fields for you to enter details about the sale. This includes the product/service name, description, quantity, price, and any applicable tax. These are crucial for every invoice (as they are, essentially, the point of the invoice).
Structured invoice templates
Aside from providing fields for you to include all of the information important for a sales document, the structure or layout of the document is also important. An invoice should have a clear, concise layout. So a good invoice template will have this also.
For example, there should be:
A clear header (your logo or a banner image can be included here)
The body of the invoice
A footer (here you can provide additional information such as bank details for transfers)
Professional invoice design
Although an invoice template should be clearly structured and requires specific information, this does not mean that your invoice cannot be customised to match your brand. The design of your invoice is also important. While some industries stick to simpler design, others allow you to get a bit more creative.
The best kind of invoice template is one that makes it easy to change the design of your invoice, to customise based on your business.
Excel and Word invoice templates do offer different templates. But it would be necessary to customise each, one at a time if you wanted to see how your invoices would look. Invoicing software, however, makes it easy to click between different template options with a click - to preview before you commit to the new design. Looking for ideas? Check out 'Which invoice design should I use?'.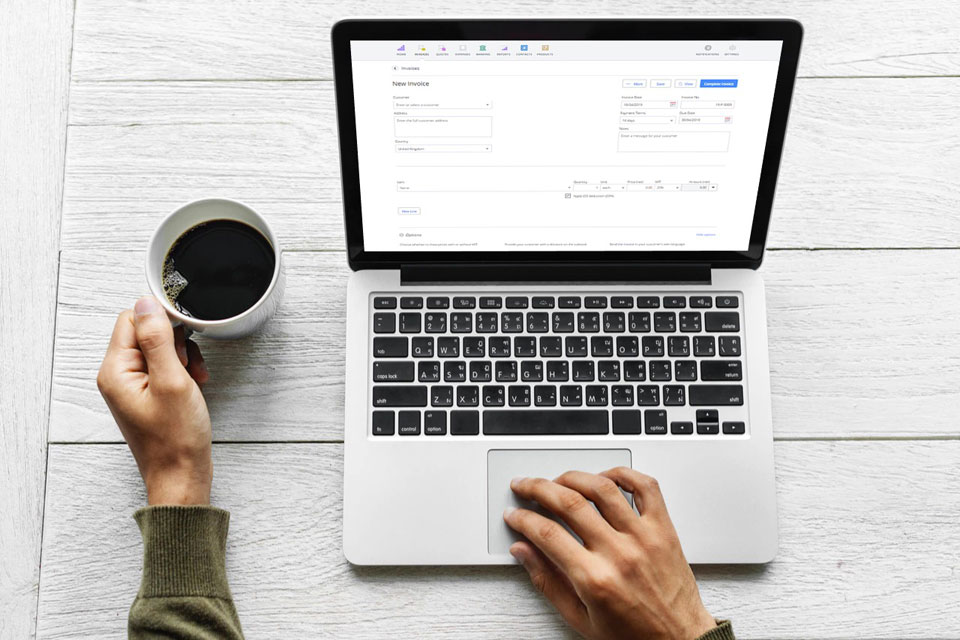 Invoicing software & invoice templates: the perfect team
The downside of the Excel or Word invoice templates that you can download go beyond the hassle of managing the layout and design. They require you to be fastidious in updating your invoice numbers, dates, and details (typos, anyone?). They also aren't updated based on regulation changes in your area, nor do they help you with calculations (unless you're skilled with Excel!).
However, invoicing software is an affordable alternative that does all this and more, including:
An auto-fill function for customers & products/services
Beautiful invoice designs you can switch between instantly
Direct sending of proforma and completed invoices online
Connected online payment options
Bank reconciliation
And more!
Invoicing software is a great solution for freelancers, sole traders, and small businesses thanks to features that allow you to create professional invoices quickly with invoice templates that are up-to-date on regulations and ensure you're including all the important details on every invoice you create.