In previous blogposts, we've covered the importance of customising your invoices - making them stand out amongst the competition by ensuring they are professional but still represent your business's unique brand.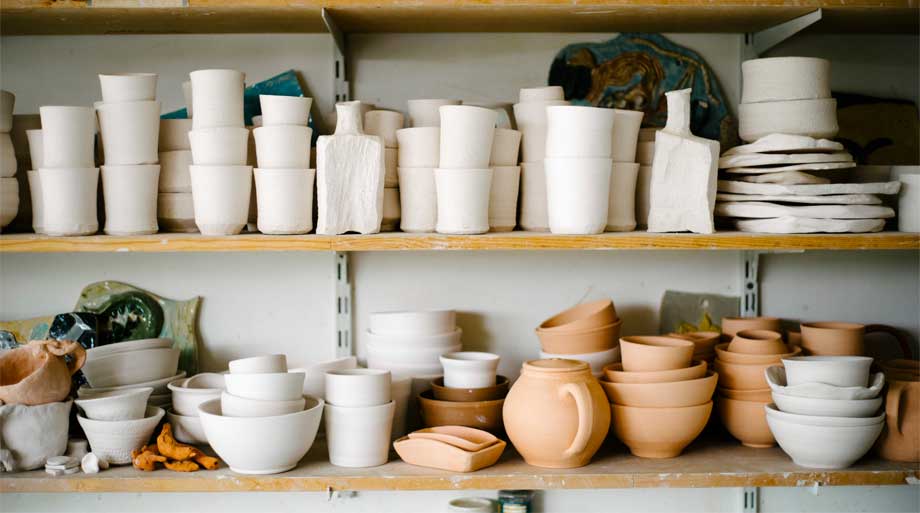 Today, we'll take a look more specifically at just a few of the options available for your invoice layout in Debitoor's invoice designer.
Which invoice design best suits my company?
The first questions you should ask when deciding on an invoice design include: What is the purpose of my business and which industry does it fall in? Who are my customers? And how can all of these aspects be taken into consideration when choosing your invoice design?
If you're a photographer, for example, your invoice design will likely look very different from that created by a business consultant. But in the end, it's important to choose a professional invoice template and stay consistent.
'Classic' invoice
You really can't go wrong with a classic, clear, professional invoice design. It's always a safe choice when you're unsure, haven't yet developed a clear brand, or are just getting started.
A classic invoice design is characterised by the following:
Common fonts such as Arial, Verdana, or Calibri
Standard font colours such as black or dark blue
Classic colour scheme with contrasting backgrounds for important accounting lines
Use of simple graphics such as tables
This invoice layout is suitable for: All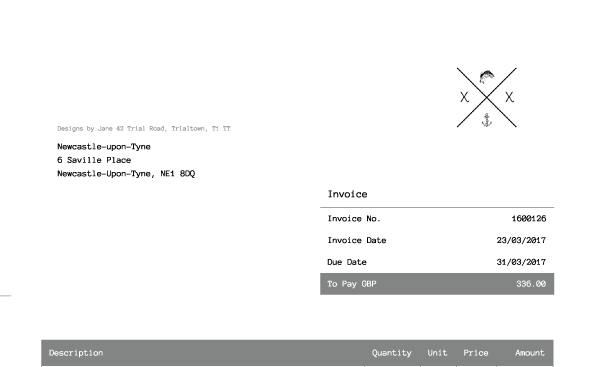 'Simple' invoice
If you prefer a minimal and simple approach, you can try the 'Elegant' template in Debitoor invoicing software. This design affects mainly the font, colour, and graphic components of an invoice.
A simple invoice has the following features:
Fonts such as Helvetica or Open Sans
Plain font colours such as black or dark grey
Reduced colour/muted colour
No graphic elements
This invoice template is particularly well suited to:
Consulting
Banking and financial services
Auditing and tax
Public services, associations, organisations
Insurance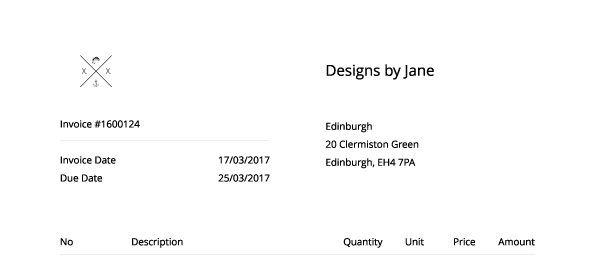 'Creative' invoice
If a classic invoice template looks a little too plain to you, not to worry. Debitoor offers several options for raising more creative and colourful invoices through our invoice designer.
Creative invoices can generally include:
More original fonts like Indie Flower or Gloria Hallelujah
Unusual font colours such as red, green, or violet
Eye-catching background colours or images
Notable graphic elements such as banners
A creative invoice template works particularly well with:
Arts & Culture
Marketing, PR and design
Tourism and recreational activities
Consumer goods
Media