If you've just launched your business or if you're just transitioning from Word or Excel invoice templates to online invoicing software, this article is a good resource for getting started with a new system and getting the most out of it.
Whether you're just starting out or have been in business for a while, it's worthwhile to use an accounting and invoicing program for managing those aspects of your business. This article gives you the practical steps of how to get started.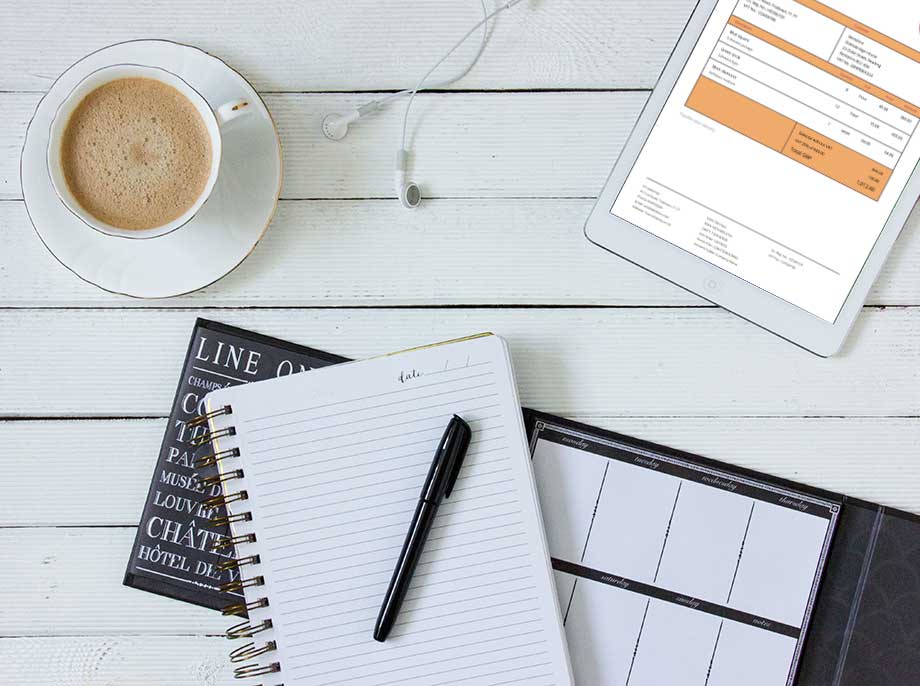 1. Sign up for a trial
Many online accounting and invoicing software options allow you to sign up for a free trial. This is an excellent way to start, as it allows you to experience the software and to make sure that it's the right fit for your business.
For freelancers and small businesses, there are accounting and invoicing programs designed specifically to meet their needs. They are created to be highly intuitive, keeping things simple even for those without a background in accounting.
Debitoor allows for free 7 day trials. Simply choose your plan, sign up and begin invoicing instantly.
2. Make use of introductory webinars offered
Some softwares will provide the option of giving you a quick webinar to introduce you to the main features and functions of the software, as well as any special features for the plan you've selected. This is a great way to get a comprehensive overview fast and understand all the possibilities of your accounting & invoicing software.
As soon as you choose your plan trial and start your subscription, you can make use of this valuable resource to make sure you're getting the most out of your software.
3. Enter your company details at the start
Once you've decided on a software, or even at the start of your free trial period, the fastest way to get started is to enter all the details of your business.
This is easy and fast in Debitoor invoicing software. You can quickly fill in your:
Company name
Address
VAT number (if applicable)
Contact details such as phone and email
Banking information for payment of invoices
You can also upload your logo to instantly customise your invoices and design them to give them your unique professional edge.
As soon as you create your first invoice, all these details are automatically transferred to your invoice so there's no need to waste time filling them in each and every time.
4. Write your first invoice with invoicing software
Now that you've got your account set up, you can start invoicing quickly and easily. In Debitoor, these are the steps you need to follow in order to get started with invoicing your customers and getting paid:
Under your 'Invoices' tab, click the 'New Invoice' button
Add the name and address of your customer
Specify the title, quantity and price of your product or service
Choose from one of 7 different invoice designs
All the calculations, including applicable VAT will be done automatically
When your invoice is done, click 'Send' to email it directly to your customer
By the way, you can easily save your customer and product/service details so that they can be added simply by selecting them from the drop down menus, with the information autofilled, speeding up each invoice that you create.
5. Accounting: manage your income & expenses
Once you've created and sent your invoices, you'll quickly realise that with getting paid comes another set of tasks - managing your incoming and outgoing payments. But with an accounting & invoicing software like Debitoor, we've combined this seamlessly with your invoicing so that you can also:
Create quotes and convert them to invoices with just a click
Add an expense and use our auto-suggest function to find the right category
Upload bank statements to your account…
...where all payments will be automatically matched to the corresponding invoice or expense
Generate reports such as VAT, profit & loss and view your balance sheet
Collaborate with your accountant
These are just a few ways that online accounting & invoicing software makes it easy to get started now.