You might think we're splitting hairs here. But there's in fact several big differences when it comes to the kind of invoice software you use. Aside from the fact that almost everything seems to be online these days, when it comes to your business this can save you time and money.
As a sole trader, small business owner, freelancer, entrepreneur, whichever term you associate with most, you'll have the option to choose the type of software that's right for your business. When it comes to invoicing, the first decision is whether you will use one based online, or download and install a programme to the hard drive of your computer.
Here's why online software is a better choice.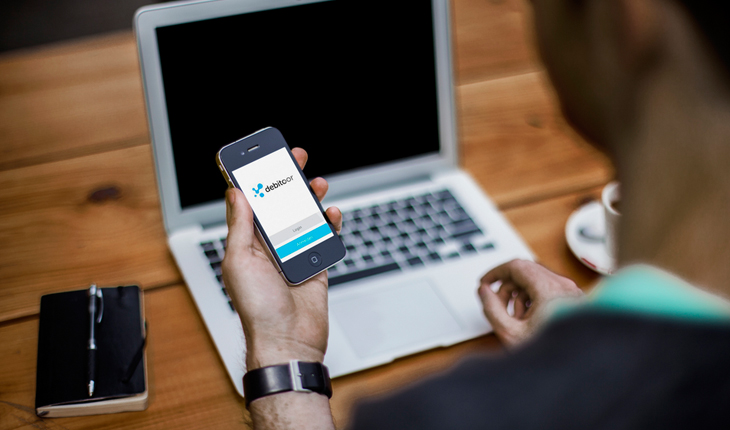 Invoicing software: write invoices online
Invoice software that requires download and installation. Then when you create an invoice, in order to send it to your customer, you'll need to finalise it and print it out to send via snail mail, or make it a PDF, log in to your email, write out a message and attach the invoice. Making sure to get the email and customer name correct.
While that might not seem like a lot of work, when you need to follow this process for each and every invoice that you send, it can easily become more than a bit tedious.
With an online invoicing programme, you can also print off your invoice to mail, but the rest of the process becomes drastically faster and easier. For one, you can email the invoice to your customer directly, from within your account. Saving you time and hassle of going through a separate email provider.
And not to worry, you can also easily print invoices from your online invoicing software as well!
Essentially, online invoice software allows you to create and send invoices from your account in less than 1 minute.
Get paid fast with online payment
Online invoicing software has yet another advantage. The ability to connect an online payment solution. This means that when you send an invoice to a customer, they only need to click a 'Pay now' button to send their payment to you instantly.
Good invoicing software will provide you with different options for online payment to offer your customers - for example, PayPal and SumUp.
The impact? On average, users who offer their customers an online payment option receive payment for their invoices up to 10% faster than those who offer only conventional payment methods.
Location independent with online invoice software
By now, most of us have experienced it. Your computer crashes. Or your hard drive suddenly decides that its RAM can no longer keep up. In any case, you find yourself in a situation where you have potentially lost all data on your computer. Never a good feeling. Especially when it comes to your business.
But with online invoicing software that is cloud-based, your data is never affected by the condition of your hardware. Similarly, it's not connected to a particular device. Which means that anywhere you can access the internet, you can login to your account.
You can also download all of your data to store on your hard drive, which means you are twice as covered when it comes to your business.
Banking and online invoices: hand-in-hand
It would be convenient if your invoicing software knew when and which invoices to mark as 'Paid', right? And save you the tedious task of going through and matching payments one-by-one?
Well online invoice & accounting software comes pretty close. All you need to do is upload your bank statement and the software takes care of the rest - automatically matching each payment to the corresponding invoice or expense, without you needing to do a thing. And online payments like PayPal? Directly and automatically matched as soon as they're received.
Working with an accountant made simple
Online invoicing software also makes it easier and more efficient when it comes to working with an accounting professional - whether it's once a quarter for tax, or regular consultations.
When you invite your accountant to collaborate on your account, they'll have their own login details and can only see what you give them access to, allowing them to view and download only what is necessary for them to do their job, without any frustrating back-and-forth. Saving you and your accountant valuable time.