As a blogger, getting your first sponsored post is an exciting milestone. But it also throws up new challenges. Invoicing is crucial to getting paid but if you've never created an invoice, where do you begin?
Here, we explain how you can create professional, beautiful invoices for sponsored blog posts in just five simple steps.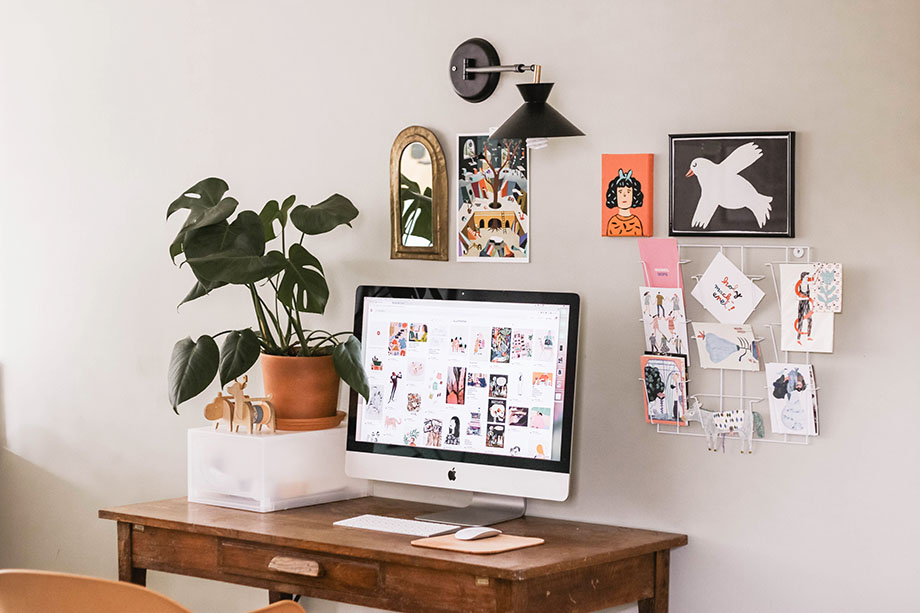 Step 1: Enter basic information
Invoices are legal documents which need to provide some key information so, before sending each and every invoice, you should always check that it includes a date of issue, you and your client's contact details, and a unique invoice number.
An invoice number is a unique code of numbers (and sometimes letters) that identifies each invoice and helps you – and your clients – track payments. Legally, your invoice numbers should be sequential - your first invoice should include '1', with each new invoice following this without any gaps or breaks.
With invoicing software like Debitoor, invoice numbers are automatically assigned and you can create custom alphanumeric number series that meet your specific invoicing needs.
Each invoice you send should also include your name, address and contact information. Registered companies need to provide their business name and registered address but, as a blogger, your own name and address should be enough. You may want to include a link to your website or certain social media platforms to boost your online presence.
And whilst this might seem obvious… you should always check that your invoice clearly states the world 'Invoice'!
Step 2: Fill in your payment details
If you want to get paid, you need to let clients know how to pay you.
Each invoice you send should include your payment details – including bank account number and sort code and possibly an IBAN or SWIFT code. But if you prefer other methods of payment, such as Paypal, make this clear and include any additional details your client might need.
Unless you specify set payment terms, your client has 30 days to make a payment. However, you are entitled to specify a different time limit, ask for partial payment upon delivering the service, or ask for payments to be made in instalments.
Step 3: Provide an outline of services
Next, make sure your client knows how much they owe and what exactly they're paying for.
Invoices should always include a clear description of the service(s) you are offering, including the quantity and price of each unit. Clearly state the supply date – that is, the date the service was provided – and make sure your invoice shows the total amount due.
Bear in mind that invoicing regulations also require VAT registered companies to state their VAT number and to clearly state how much VAT is due on each product or service. For your first invoices, it's unlikely that this will apply to you but you may want to look into VAT registration once your blog significantly takes off.
Step 4: Get creative with customised invoices
As a blogger, you know the importance of branding. You've worked hard to build up an online image so why can't your invoicing build your brand further?
By choosing software with an invoice designer it's easy to customise the font, colours and layout of your invoices. Uploading personalised images and logos can help make sure that even professional, legal documents are in line with your online aesthetic.
Step 5: Send your invoice!
You've completed your invoice, it's looking great – it's now time to send your invoice and wait for payment.
Debitoor invoicing software gives you an overview of all your sent and draft invoices, making it easy to see whether your customer has viewed an invoice and keep track of which payments are unpaid or overdue.
And with invoicing software for your mobile, you can stay on top of your invoices anywhere, anytime.