Software designed for invoicing and accounting can be a big help to a business. Because, as a small business owner, you often have the tedious but important task of managing the invoicing and expenses for your company when you're starting out.
Staying organised and on top of your accounts is crucial for any business, but especially those that are relatively new and looking to grow. So here are just a few ways that you can best put your accounting & invoicing software to use.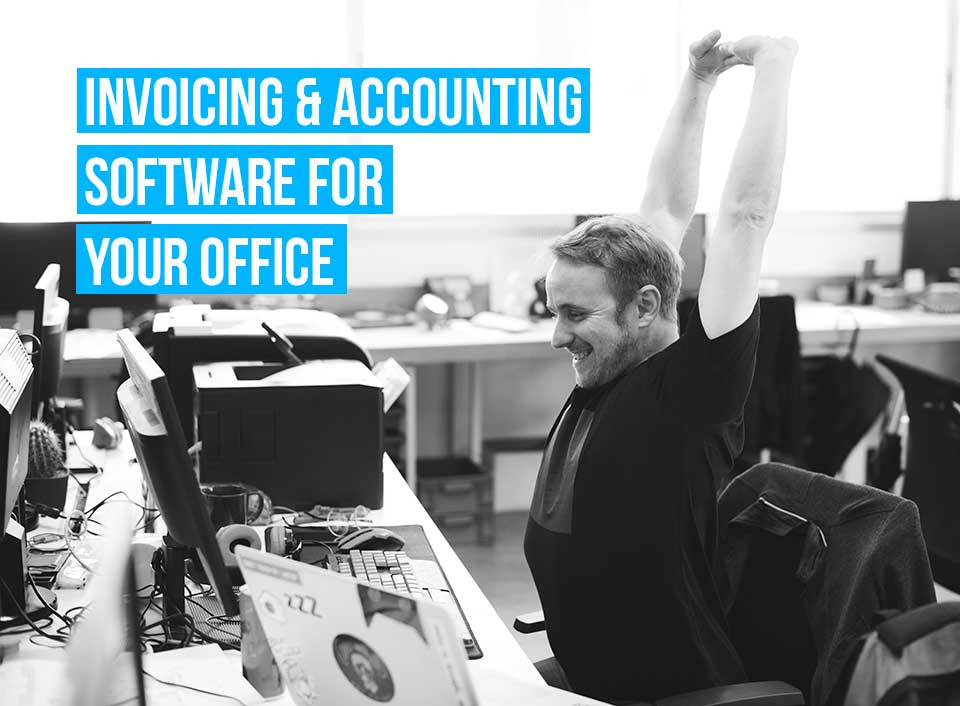 Simple invoicing with invoice software
The most important feature of an invoicing program? The invoicing, of course. As a cornerstone of running a business, creating and sending invoices should be simple and fast. Like the following:
Open a new invoice template
Enter the customer and product details (autofilled from a drop down menu)
Let the program complete the subtotal and total calculations
Send invoice directly from your account
Automatically save and sort the invoice
That's how easy it should be to create and manage your invoicing for your business. And that's what you get with invoicing software like Debitoor.
Manage your invoices easily
Sometimes you start to create an invoice but maybe need to clarify some details first or don't have time to complete it - in that case, good invoicing software allows you to save the invoice as a draft, ready to be completed at a later time.
But staying on top of invoices can quickly become complicated. At some point, each invoice might fall under one of the following categories:
Draft
Completed
Sent
Viewed
Unpaid
Paid
Overdue
In which case, how do you keep them all sorted and follow up when necessary? Invoicing software that automatically updates the status of your invoice and allows you to search and filter invoices to view only those you need to complete/send/follow-up on can make managing your invoices that much simpler.
In Debitoor, your invoice list shows the status of each invoice at a glance. When you enter a payment or upload a bank statement (in our two larger plans), the invoice status updates automatically, allowing you to keep track of your invoices from anywhere.
Invoice payments and banking
Once your invoice is completed and sent to your customer, the next step is payment. Once payment is received it should be matched with the corresponding invoice. With accounting & invoicing software, this step is taken care of automatically through automatic bank reconciliation.
If you connect an online payment option like PayPal, giving your customers the option to pay instantly, this payment is automatically and directly reconciled with your invoice. If only all office work could be that fast and easy...
More than invoices: accounting software
Of course, the best invoicing & accounting software means exactly that: you can create and manage your invoices, but you also have tools to manage other aspects of running a business just as quickly, such as:
Creating, categorising, and managing expenses
Generating financial reports with a click
Exporting data to Excel or .csv
Manage customer and product details
Invoicing & accounting software gives you the ability to stay on top of the invoicing and bookkeeping for your office (even when you're not IN your office with the Debitoor Android app and Debitoor iOS app
Invoicing software: all you need
The conclusion? That accounting & invoicing software makes it easier and faster to take care of some of the most important tasks in your office.
Rather than spending hours each week dealing with tedious paperwork, keep track of receipts, invoices, and more as you go with Debitoor invoicing & accounting software.