Mac users are a selective group. And many Mac owners count themselves not just as users but also as fans. After all, it's quite rare to see people camping out outside an electronics store for the release of a new Samsung or Lenovo.
Apple, on the other hand, appeals to the hearts (and pockets) of the masses. For some fans, these are more than just devices, they're an extension of themselves, a extra mode of self-expression.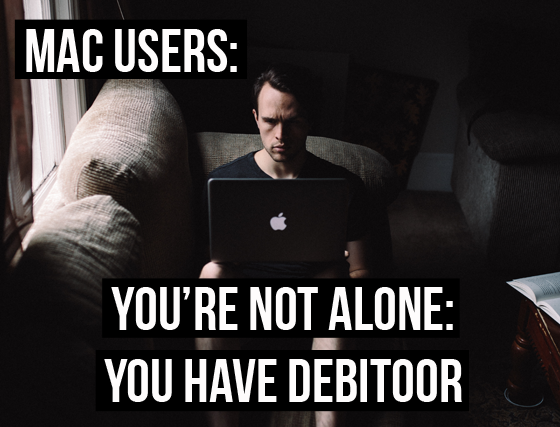 It's difficult to say how this type of brand dedication develops, though there are certainly many thousands of experts who have analysed and weighed in on exactly how Apple has built such a strong fan base.
In our opinion, one of the greatest things about Apple products is their focus on being incredibly user-friendly and intuitive. This separates Apple devices from others. But as a result of different platforms, this also means that some software isn't available to Mac users.
How to find invoicing software for Mac
Invoicing and accounting programmes have in particular proven difficult to find for Mac users. The search for something compatible often ends in less-than-favourable options.
Invoicing software that also lets you manage your business accounting can require downloading and installation and can also come with a hefty price tag.
Thankfully, Mac users now have many of the same options as PC users. And can get invoice software and accounting management solutions at a much lower rate.
Enter: online invoicing for Mac
The solution comes (literally) from the cloud. Online invoicing and accounting software like Debitoor mean that there is no concern about 'compatibility'. Any Mac user with a computer, iPad, or iPhone and an internet connection can sign up and use the software immediately.
No matter what kind of hardware or browser you use, you can access your Debitoor account to create and send invoices and run your business from anywhere, at any time.
Because it's in the cloud and designed specifically for entrepreneurs and small businesses, that means it also comes with an affordable price tag.
And in respect for what we love about Apple products and what we consider a strength of the brand, we've designed our own software to work seamlessly with every Apple device and to be as intuitive as possible.
Check out the free Debitoor iOS app to see how easy it is to invoice on the go and stay on top of your accounts from your iPhone or iPad.