When it comes to being a freelancer, sole trader, or small business owner, the now clichéd saying 'Time is money' has likely never rung more true. Whether it's ordering supplies, planning a new marketing campaign, or even on-site for a job, when you're running a business, the more time you have is more potential for you to earn (or take a well-deserved breather).
Thankfully, online software has a deep understanding of this need and programs are built to cater more and more to creating useful solutions for users looking to maximise their time and run their business as smoothly as possible.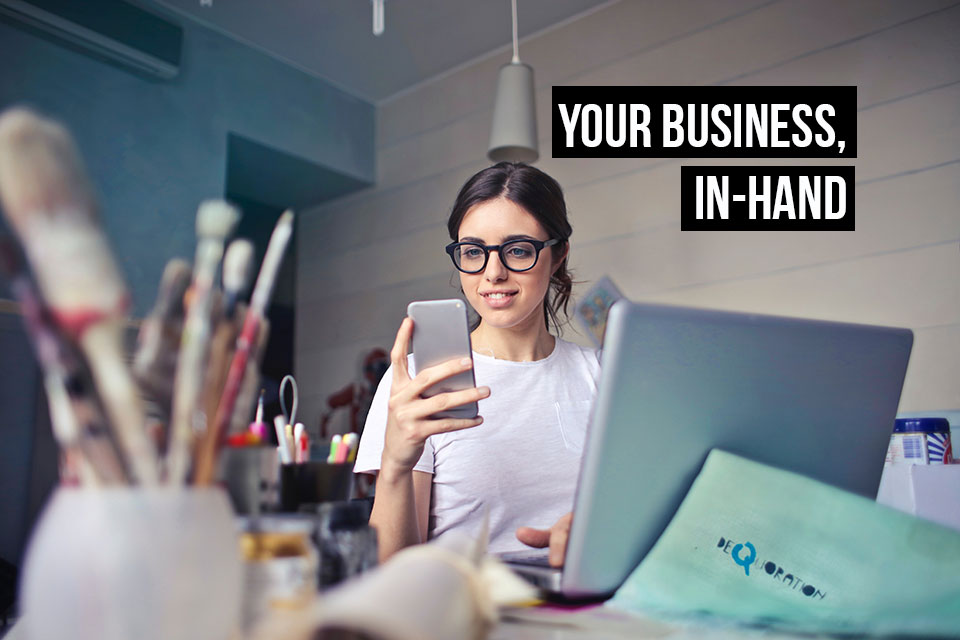 From desktop to mobile
A key component of software that takes the needs of the self-employed individuals of today is that it is portable - meaning that not only can it be accessed and managed from the home or office on a computer, it is also just as useful while out on the road from a mobile app.
Instant, seamless synchronisation between the web and mobile app is therefore essential - for example, if you add an expense from your mobile while out for a business lunch, it should be possible to view that expense from your computer.
By providing both a web version and a mobile version that are linked directly, you gain the ability to stay on top of your business no matter where you are - whether on your commute or on-site, at home or while away for the weekend (well, hopefully not on holiday!).
Your business in the palm of your hand
Mobile apps have revolutionised the way we work today. Being able to provide a way to manage the documents and communications crucial to running a business from anywhere, has expanded the reach and time available, especially to those who are self employed.
Invoicing and accounting on your mobile
One type of mobile app that can contribute significantly to productivity for your business while out and about is one that helps you manage the invoices, income, and expenses for your business.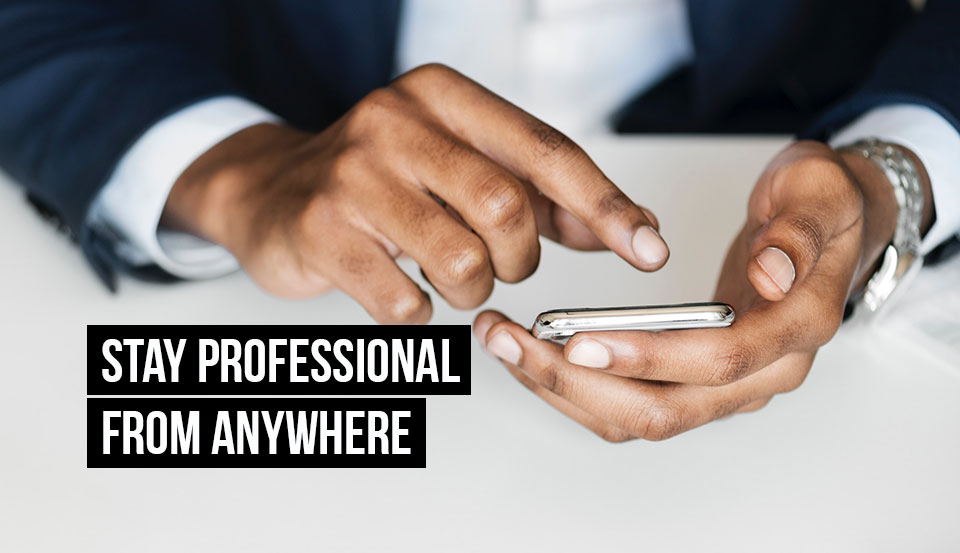 1. Create and send invoices
For most businesses, invoices are an essential part of the sales process. It provides the legal documentation for the sale and for your own records. Invoices might seem time consuming, but they don't need to be - with the right software, you can create an invoice in less than 1 minute.
After you send an invoice, it might be necessary to follow up on payments or to update the status of your invoice. Mobile apps give you options to keep tabs on all of your invoices, all in one place.
2. Record expenses
On the other side of running a business is the necessity to keep track of what has been spent and on what. When you or your business incurs an expense, registering this appropriately is important for maintaining thorough financial records.
With a mobile app, recording a new expense has never been easier. Using your smartphone's camera, the app allows you to simply take a picture of your receipt. The OCR technology reads the important data and saves this to your account, meaning no need to hold on to flimsy papers - they're saved in your account, accessible as long as you have an internet connection.
3. Access contact details
With so many different apps, email providers, devices, you might sometimes find that some contacts are stored only in one place but not in others (but if you're looking for instant, 2-way syncing of contacts, check out PieSync in your Debitoor account).
If you save only customer details within your accounting & invoicing software, not to worry, these are available to you at any time - online or off.
4. Manage payments
Perhaps one of the better parts of running a business - receiving payments from customers for completed orders or services. It's a great feeling, but it's still important to record these payments when they are received.
With mobile apps, it's not necessary to remember to record payments when you get home. You can enter them as soon as you get a notification from your bank. Or, if you connect an online payment option such as SumUp or PayPal to your Debitoor account, payments are automatically synced and mark your invoices as Paid.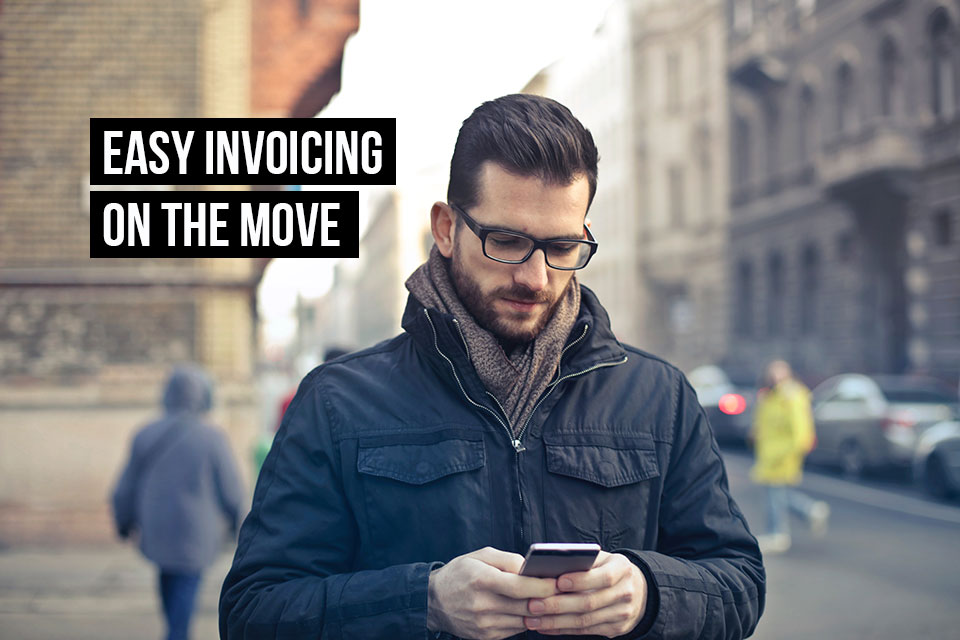 Take your business with you
While for some it might seem yet another way to spend too many hours on your work, mobile apps also give you increased flexibility - as long as you have the willpower to step away from your phone.
For many, mobile apps mean improved opportunities for a more flexible schedule - instead of sitting at home, waiting for that payment to come through and miss out on a nice afternoon off, mobile apps mean you can keep tabs on your business from anywhere, anytime.
Debitoor invoicing & accounting software offers both iOS and Android invoicing apps, depending on your mobile device. They're free to download and you can log in directly to your Debitoor account.