Have you already created and sent the first invoice from your business? If you're just starting out or you're already well established, coming across as professional remains an important part of your brand image, as well as your interaction with your customers.
Invoice templates can greatly simplify and speed up invoicing - and help remove doubt about whether your invoices are helping with the professional image of your business.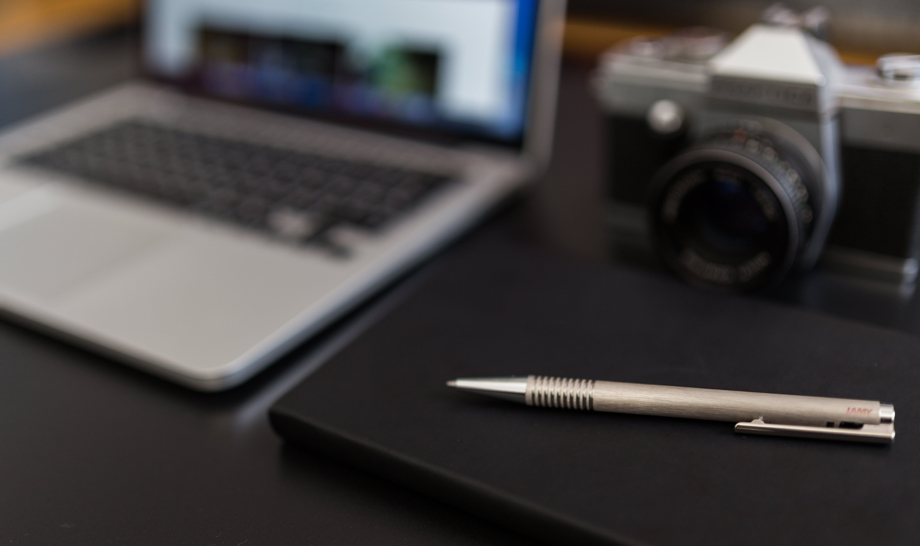 But how should a professional invoice look? That depends on a number of factors. No matter where you are in the development of your company, you've likely received invoices now or in other situations in your life. This can provide a background for when you need to create your own invoices.
So what should your invoices look like in order to ensure they're professional? Much of it falls to your own preferences, but there are certain guidelines that need to be followed, not only to create a professional invoice, but also one that meets the legal requirements.
Professional work with an invoice template
An invoice template can help in this situation because it provides all of the fields for the necessary information that needs to be included.
In addition, invoice templates in invoicing software like Debitoor also allow you to customise your invoices to express your brand, by uploading your logo, banner images, and choosing the font, as well as the colour of the text and background.
Being professional doesn't have to come with the sacrifice of creativity or identity. Unsurprisingly, the two can in fact be combined quite harmoniously to produce a document that communicates professionalism and helps you stand out from the competition.
An invoice template also removes the need to handle any tricky calculations by hand; automatically determining VAT amounts, subtotals, and totals, as well as any discounts you may choose to include.
Of course, there is always Word or Excel, but these templates typically are not updated regarding changes to legal requirements and can be cumbersome and frustrating when it comes to personalisation.
Why use invoice templates?
As mentioned above, using invoice templates to create online invoices provides you with the outline to creating a professional, legal, and still personalised invoice.
And in Debitoor, you can also connect to online payment options to provide your customer with an incredibly fast and easy way to pay your invoices, helping you get your money quicker. For example, connect to PayPal and enjoy a direct integration that will allow the payments you receive to be matched automatically to the corresponding invoice.