In Debitoor, it's common that we get requests from users for certain features or functions that would make the application even better for helping them run their business. While we must prioritise, every now and then there is a feature that we need to devote time to until it's ready to go. This time: payment receipts.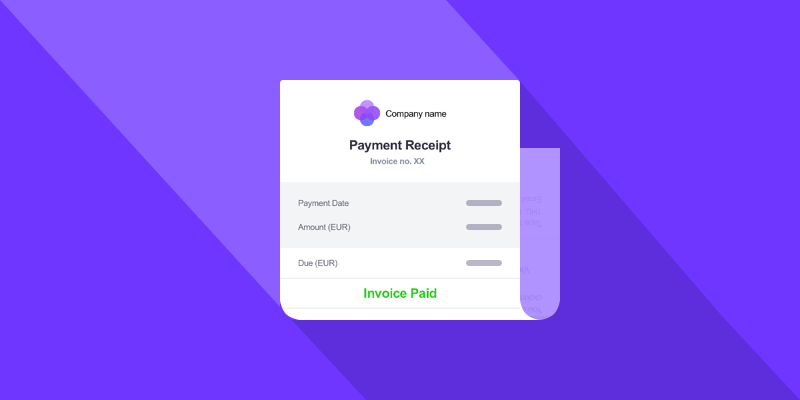 When and how to send a payment receipt
Common in the UK, but useful for any transaction, a payment receipt is sent after payment is received for an invoice. The payment receipt confirms the amount received for a specific invoice. It can be sent either electronically or as a posted hard copy.
A payment receipt provides the customer with proof of payment for an invoice - whether partial or full. It is particularly useful in business to business (B2B) transactions, or when the customer requires proof of payment for goods or services.
Send a payment receipt in Debitoor
In Debitoor, our goal is to provide our users with simple, beautiful accounting and invoicing software. When it comes to payment receipts, there's no exception. We've made it fast and simple to send your customer a receipt for their payments.
When you receive payment for an invoice, enter the payment as you normally would - either entered from the balance of a Cash account or matching a payment from an uploaded bank statement via automatic bank reconciliation.
Once you've entered a payment, either partial or full, you can send your customer a payment receipt. To do so, click the '...More' button on the top right of the invoice. You'll see a drop down menu with an option to 'Send payment receipt'. Click this!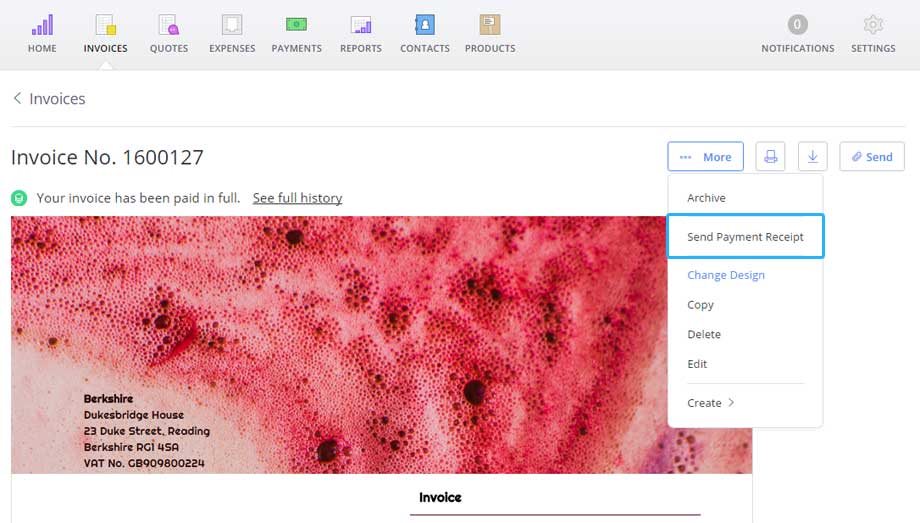 Next, a box will pop up where you can double check the details of the customer you are emailing (their email address, which will automatically be carried over from the customer profile in your account), and the subject of the email, which by default will be: 'Payment Receipt for Invoice no. ####' and will automatically add the number of the original invoice: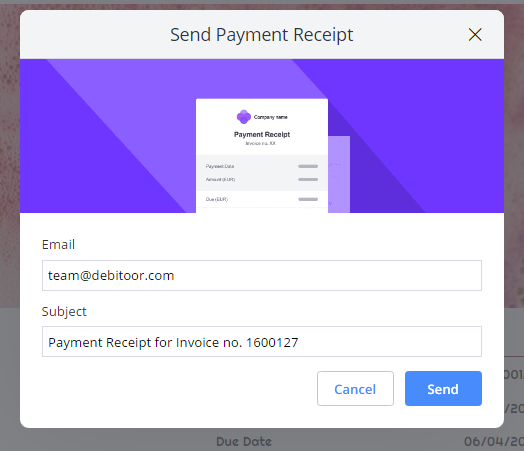 Click 'Send' when you're ready. That's all! Your customer will receive a payment receipt to their email, indicating your company details, the invoice number and total, date of payment, and the amount paid (as well as whether there is any amount remaining, in the case of a partial payment). They will also be able to view the original online invoice.
What your customer sees: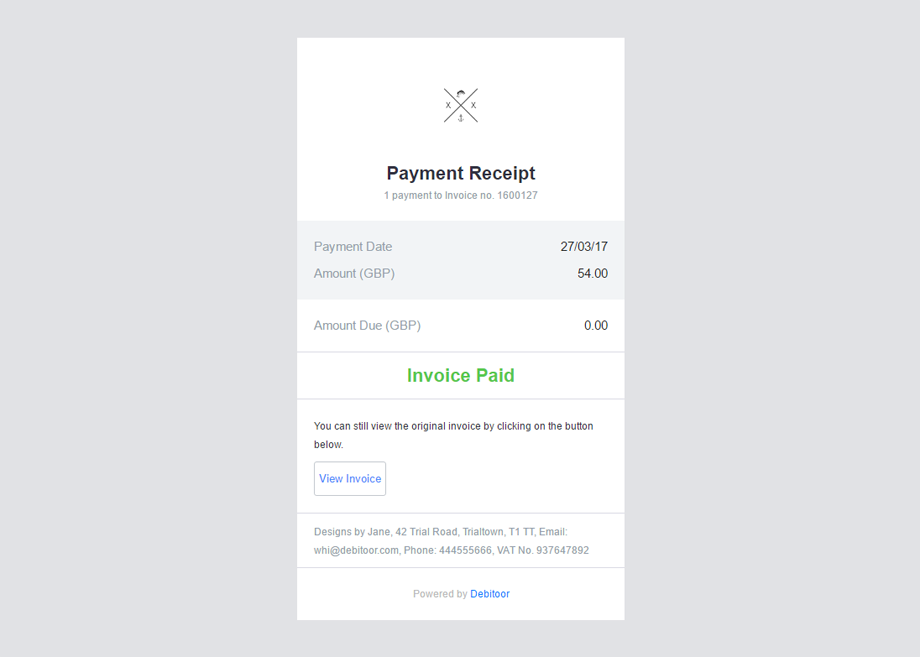 Payment received! :)