The development team here at Debitoor is just a little bit proud of the latest feature to be released: the 'Payments' tab has experienced a complete overhaul and while it still holds the same spot in your tabs, you'll notice it sports a new icon and the title 'Banking'.
The payment import function and tab is an important part of the Debitoor software - allowing users to easily upload a bank statement with a list of payments to be matched to invoices, expenses and other income. By automating that process, we aim to save you time and hassle.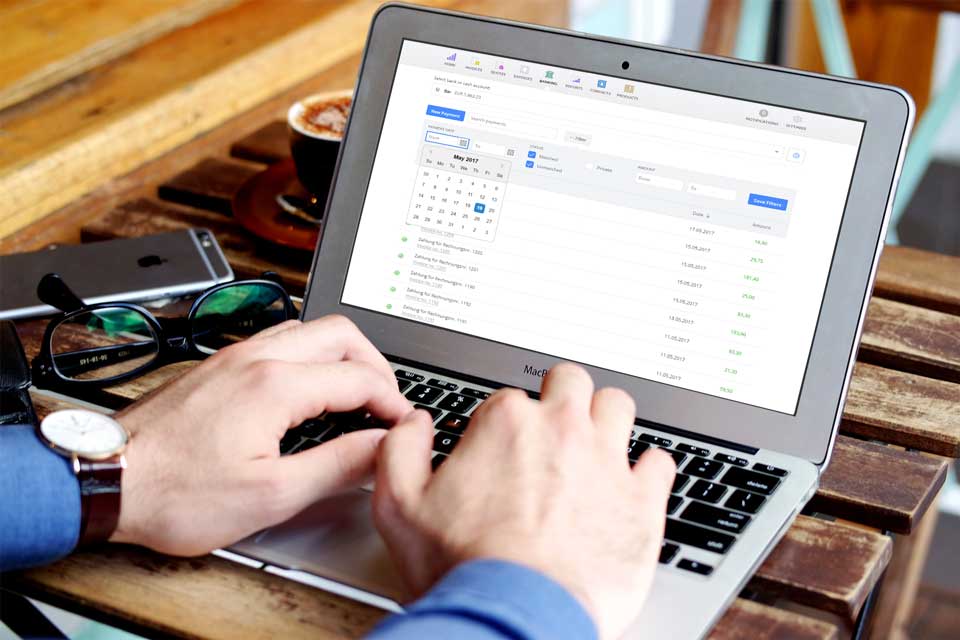 What's new and why?
We are constantly receiving feedback about the application, and lately we've heard a number of suggestions for improvements to the 'Payments' section in particular. We knew we could make it better, so we set out to do so!
Our goal was to adapt the payments area to increased demands for functionality, ease-of-use and simplicity. So how does that translate to the software? Here's how:
1. The name
Probably the first thing you will notice is that 'Payments' has disappeared and been replaced by 'Banking'. This reflects the fact that you can manage all of your accounts under this tab - from your bank to a direct integration between Debitoor and PayPal, as well as SumUp and your cash account.
In the future, we'll also be working on expanding the options in these areas as well.
2. More organised
One of the most important functions we've introduced in 'Banking' is the search & filter: making it faster and easier than ever to find your transactions.
For example, apply the 'Unmatched' filter and your list will only show any of your unmatched payments, so you know exactly what still needs to be done. This makes it easy to stay on top of your bookkeeping and never lose track of payments.
You can also now easily archive old payments that have already been taken care of so that they no longer clutter your list but are still there if you need them.
3. Better overview
You will now be able to see exactly how each transaction has been matched and categorised. For example, if you see an expense that has been placed in the wrong category, you can simply click on the linked text in your payments list and go directly to the expense to update the category. Click 'Save' and you're set.
Banking - all grown up
For most big changes in Debitoor invoicing software, we gather feedback from users, then introduce prototypes or beta versions, gather more feedback and perfect the change before we release to all users.
The new Banking tab is no exception. Over the past few weeks, hundreds of Debitoor users have participated in testing it out and sharing their thoughts to help us get it just right. A big thank you to our users!
We've already implemented a few changes based on this feedback, for example: many users wanted to keep the red and green coloured text indicating incoming or outgoing payments, so we reintroduced this feature.
We're excited to hear about what you think of the new 'Banking', so let us know! As always, this is just the beginning, as we are constantly working towards developing and adapting this area to meet the needs of our users.