You may have noticed that the Debitoor iOS app has experienced some changes with the most recent updates. Namely, that we continue to introduce the useful features that you experience in our web-app.
Our latest release is no exception. When you update your iPhone app with the latest version), you'll see some major additions to the capabilities of Debitoor in the palm of your hand.
With the latest update, two new functions will make invoicing even easier with Debitoor: quotes and invoice design. If you're still using the Debitoor Classic app, now is the time to switch.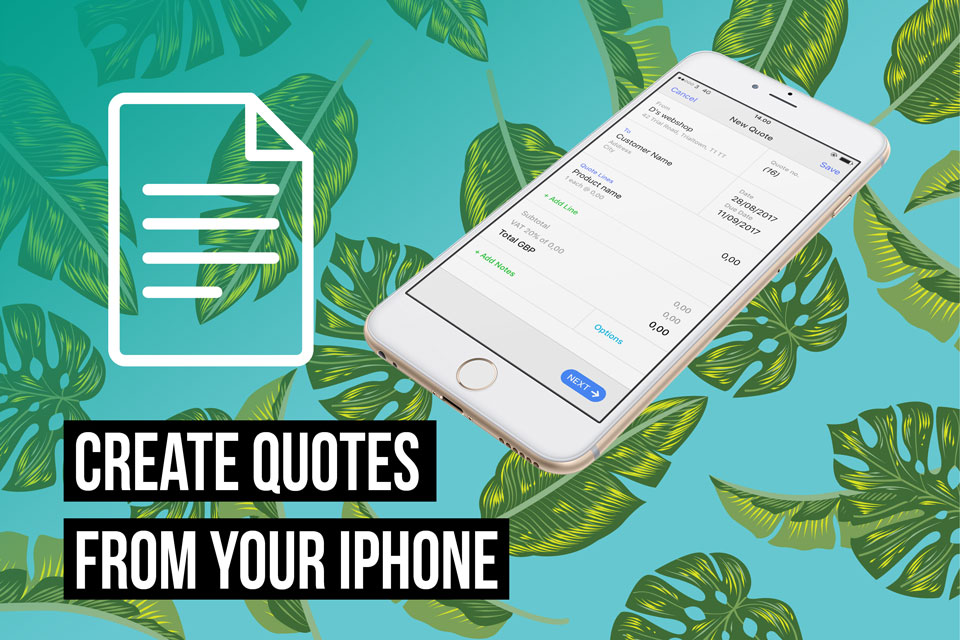 Now available: Quotes
Quotes is one of the important functions to note in this recent update. While you could send quotes as quickly and easily as you would an invoice in the web-app, you can now create and email quoations just as easily from your mobile.
You'll find the quotes option in your iPhone app by tapping on the 'More' button (the square of dots) at the lower right of your screen, next to your 'Contacts' tab. Once there, under 'Explore', you'll see 'Quotes' is now available next to 'Products'.
How to create and send a quote in the mobile app
Creating a new quote in the mobile app follows the same process as creating a new invoice. Once you have opened your Quotes tab:
Tap the '+' sign in the upper right corner
Fill in the details for your quote and tap 'Next'
You'll see a preview of your quote so that you can double check. Tap 'Next' when you're ready
You can then choose to complete it to assign it a unique number or leave it as a draft
Once it's completed, you can send it by email, print it or download it as a PDF
As always, before you confirm the send, you can edit the message that accompanies your quote
Swipe right to send, and your quote is on its way to your customer!
Manage your quotes on your iPhone
The ability to create quotes on the Debitoor mobile app also means that you are able to see the status of your quotes. Which means that your quotes are automatically sorted by their whether they're drafts, completed, sent, or accepted.
Receive an email while you're grabbing a quick coffee before a meeting that a customer has accepted your quote? There's no need to wait until you're back at the office. You can now mark a quote as accepted with a tap and convert it to an invoice with another tap.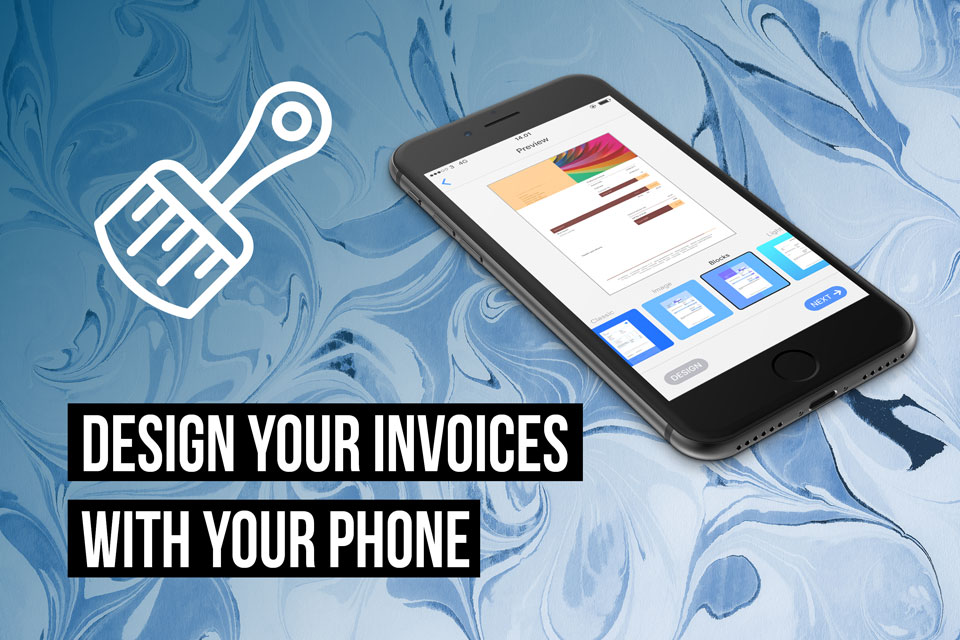 Change your invoice design
To add another exciting feature to the mix, you can now also change the layout of your invoice from your mobile app. Need to create an invoice that looks a little more traditional? Simply fill in your invoice template as usual, and tap the 'Next' button at the lower right.
You'll see a new button on the lower left side that says 'Design'. When you tap this option, you'll open the options to select a different design for your invoice that you can preview instantly. When you've found the right one, click 'Next' to complete your invoice.
Invoicing and quotes with Debitoor iOS app
It's never been easier and faster to invoice from your iPhone than with the Debitoor app. Built to provide you with the same intuitive and simple process for creating and sending beautiful invoices, the app now gives you even more functions for running your business from anywhere.
With the possibility to now create and manage quotes, your invoicing process runs smoothly from anywhere and you can promote your professional image by easily changing your invoice design, all from your mobile.