Many people do not realise the amount of hard work tattoo artists put into their occupation. As if permanently inking somebody else's body was not enough stress, tattoo artists also have to deal with the hassle of scheduling client appointments, invoicing, tracking their business accounting, and many more.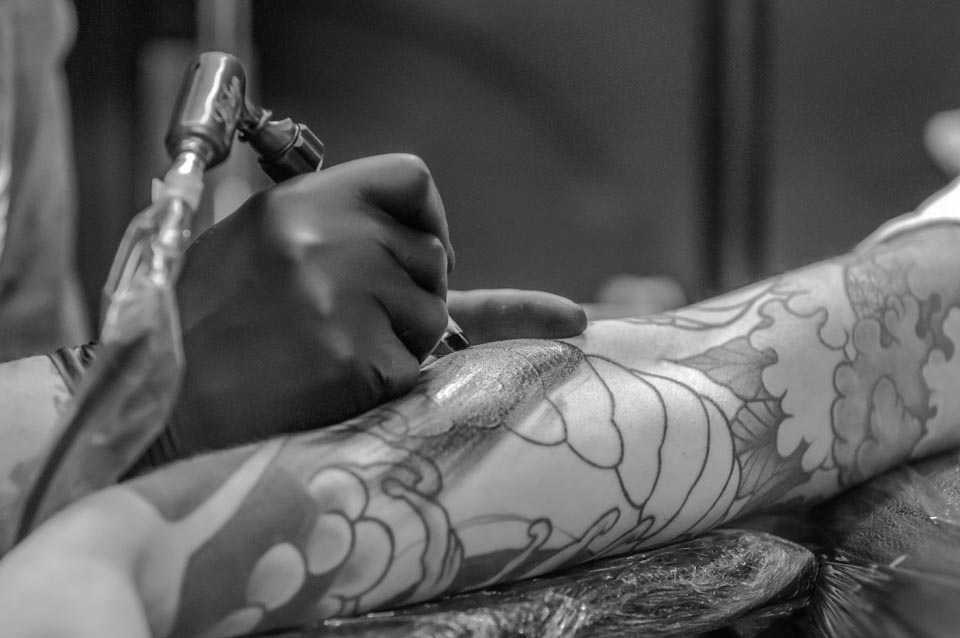 In this article we will share some useful tips tools for tattoo artists in their business - and no, by tools we are not referring to needles…
Getting organised
If you are a freelancer tattoo artist or a new business in the young and early stages of getting started, it can be quite daunting to be in charge of all your business finances, especially if you are alone.
That is why using an online invoicing and accounting software such as Debitoor can be your helping hand, saving you both time and energy which you can redirect to your clients.
While your forte might not exactly be accounting and numbers, you can use an easy invoicing software that will allow you to track your day-to-day tasks such as recording your sales and expenses, generating quotes, invoices, and much more.
By keeping all your business financial data in one place you will bring more structure and organisation to your business. You will also feel more confident in being able to see an accurate overview of the growth and position of your business at any point in time.
Invoicing template for tattoo artists
When you are issuing invoices to your clients, it is important that you meet the standard legal requirements for any invoice. Each invoice should include the following:
Your name and address details
The customer's name and address details
Your registered business name and address
The date of invoice issuance
The date of purchase
Description of product or service
The unit and price
VAT (if you are VAT registered)
The total amount owed
Using invoicing software automatically takes care of all the relevant requirements, saving you both the time and effort of including each detail manually.
Customising your invoices with an artistic touch
When it comes to getting paid, you might think that invoices are just boring documents that you send to your clients containing important details of your service. Well, the appearance of invoices are actually often perceived as a reflection of your business quality and brand.
Working as a tattoo artists means means that you already share a level of personal creativity with your clients, so why not bring this same creativity to your invoice designs?
If you are using invoicing software you can easily customise your invoice design to add an artistic yet still professional appeal to it. Use this feature to your advantage as a marketing tool for your business by adding an attractive aesthetic appeal that resembles your work style.
Working as a freelancer
If you are a freelance tattoo artist, sometimes you might need to travel to your clients. If this is the case, it is important that you can bring your business with you - meaning that you can invoice your customers on the spot, receive payments immediately, and recorded all the necessary expenses.
With a cloud-based software you can access your finances and keep track of your accounting at any time, anywhere, even from your mobile device!