We get the question from time to time: 'Can I download the software to my desktop?'. Because Debitoor is cloud-based, it actually isn't possible to download the software. Debitoor is online invoicing and accounting software, which means there's no need to download.
There are a couple of preconceived notions about software. Namely that:
A programme or software must be downloaded, stored, and managed on a computer
That the cloud is an obscure concept that isn't accessible for everyone
Today, neither of these ideas are true. Yet some users still insist on the wish to download the software. This usually stems from the fear that they do not have ownership or control over their information, or that their data will be lost in the cloud.
While these fears might seem reasonable, there are in fact many more advantages to working in the cloud.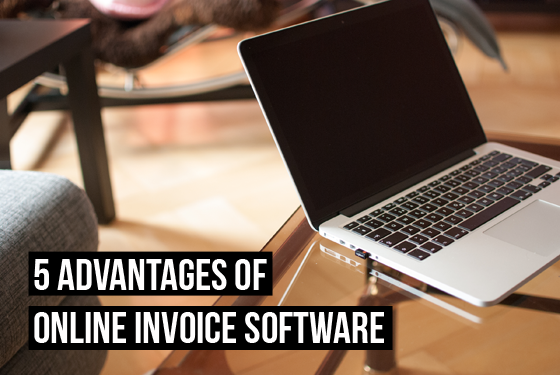 5 advantages of an online invoicing programme
We cut it down to 5 even though it could easily be 6,7...10 even! But we chose to focus on the most useful and important parts of online invoice software. First, however, we'll touch quickly on what cloud computing is exactly:
Basically, cloud computing is a technology that allows for the offering of services through the internet, without the need for the user to download or install anything. The concept goes back to the 60s but wasn't introduced until the early noughties.
Amazon was the first platform to make use of the idea and implement it as part of their business structure. This e-commerce giant needs no introduction. Their foray into cloud computing paved the way for other businesses to follow suit.
Now to move on to the 5 benefits of choosing an online invoice programme for your business invoicing needs:
Backup. Contrary to some opinions, data in the cloud is safer than in downloaded software. For example, Debitoor backs up all user information hourly, in two different locations, ensuring that all data is backed up regularly (twice!). Read more about backups and security in Debitoor.
Affordable price. Cloud-based software is usually offered at a much lower price than software that must be downloaded and installed on your computer. Especially invoicing and accounting software!
Faster. The speed depends on your internet connection. But even so, online invoice programmes are built to accommodate slower connections as well. For example, Debitoor added some recent updates to improve the application in slow connections.
Large storage capacity. Although some programmes restrict the amount of available storage for each user, it's usually much higher than any PC or Mac.
Access from anywhere on any device. In other words: unlimited freedom of movement. You can create invoices from your iPhone or Android, iPad, tablet, or computer. On-site, on your commute, or in a cafe. Cloud-based means you can access it at any time, from anywhere!
I realise I said I'd only list the top 5 advantages, but allow me to just add one more: no need to install updates. And that's a big benefit because downloading updates for software can involve large files and long install times.
With online invoicing, updates are added automatically. And that means one less thing you need to worry about. And that's really my point here: online invoicing saves you time spent worrying.
It provides a simple, fast, and painless way to run your business invoicing and accounting.