In a regular day, you might grab a spicy curry for lunch, speak a few words of French ('bon apetit'!) and book a hotel for your upcoming holiday in Malaga.
International experiences are everywhere, and as an entrepreneur, you might find opportunities abroad or you might even be travelling the world as a digital nomad. Using international accounting and invoicing software like Debitoor provides a number of advantages.
Just to give you an idea of how such software could help you and your business, we've outlined some of the most useful features for those working in an international context.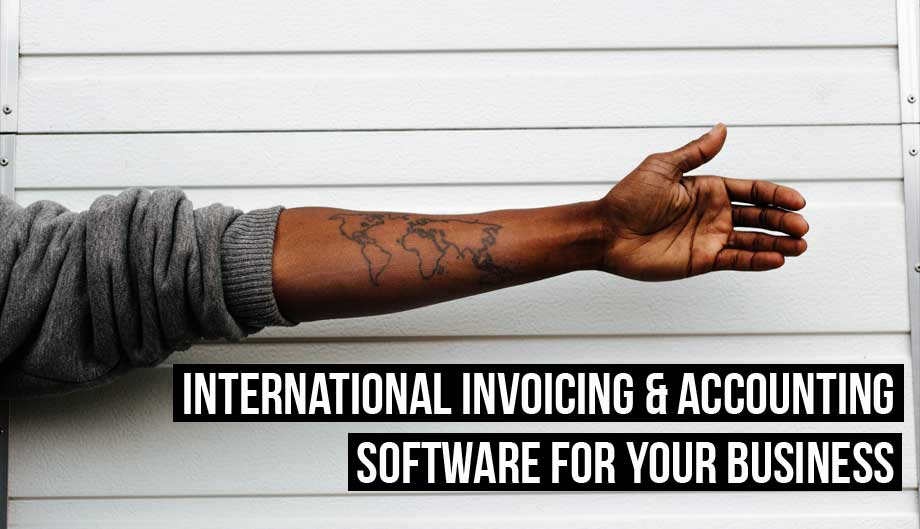 Access your account from anywhere
With cloud-based invoicing and accounting software, as long as you have an internet connection, you have access to your account and all of your data.
Because it's accessible from any browser or through the Debitoor iOS app or Debitoor Android app, you can use your customised invoice template from your laptop, mobile or tablet from Shanghai to Santiago.
Localised invoicing and accounting for over 40 countries
Customers in over 40 countries can now use Debitoor. Because it's available in so many countries, Debitoor invoicing and accounting software focuses on adhering to the local requirements of each country.
So if your business is in Hungary or Singapore, Croatia or the Philippines, Debitoor is designed to meet the needs of your business.
Change the invoice language
Because of the strong international focus, Debitoor also offers a range of options within the software itself. Not only can you change the language of the invoice, but you can also change the currency.
When working with international customers, invoicing in the language and/or the local currency can add a level of professionalism and improve communication. With Debitoor, it's possible with just a couple clicks of a mouse.
Online invoicing and payment options
Sending an invoice to a customer in the U.S. for example, can be lengthy and expensive if it goes by post. For this reason, it is important that your invoicing and accounting software is online.
With Debitoor, you can send your invoices online, internationally. This also applies to your quotes, reminders, and delivery notes!
Plus - you can also offer your customers online payment options. For example, connect your Debitoor account to your PayPal business account and your customers will be able to pay immediately online as soon as they receive your invoice.