Have your first customer on the line? Congrats! Now you will need to create and send an invoice. So why use online invoicing software? We'll break it down.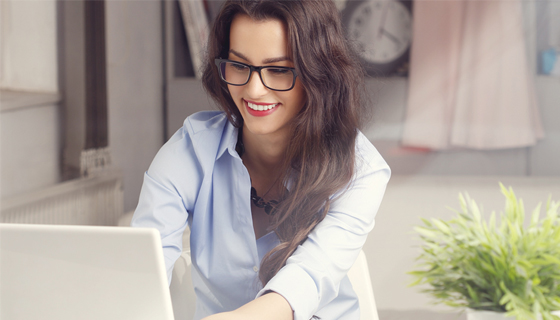 1. An online invoice always meets requirements
As an entrepreneur, there is likely a lot on your plate. Running a business is time consuming and challenging, and it's rare you will have the time to consider the latest changes to the legal requirements and tax regulations.
However, it's important to be sure that your invoices meet all the necessary standards. Online invoicing software takes this concern off your shoulders. Any changes are immediately updated within the software, ensuring your invoices are always up-to-date.
2. Online invoices speed up the process
If you've worked with Word or Excel invoice templates, you know that entering all the details, making sure there aren't strange spacing issues, and then finalising the invoice can take time. Not to mention saving, opening your email, attaching your document...time that doesn't need to be wasted.
With online invoice templates, we optimise the invoice creation process by enabling you to save details once, which means you can autofill your invoices in just a few clicks. You can then send them directly from your account, without needing to save and send from your email.
3. Write an invoice from anywhere
A particularly useful advantage of online invoicing is that it is possible to create and send an invoice at any time, from anywhere. On the tube, on the bus, at the cafe, anywhere you have your mobile with you, you have invoicing capabilities at your fingertips.
No need for your laptop or even a tablet. With the Debitoor iOS app and Debitoor Android app, invoicing from your phone or tablet is as fast and simple as if you were at home on your computer.
4. Get paid faster
Once you've created and sent an invoice, there's only one thing left to do: wait. Not all customers are the type to pay right away, and some might even end up with overdue payments that need to be followed-up with a reminder.
But when you create and send your invoices online, you have the option of including online payment options for your customers. Making it easier and faster for them to pay immediately, which means you get your money sooner.
5. Your online invoice: safe in the cloud
How do you save your invoices? On your computer at home? Print them out and store all those papers in a drawer somewhere? But what if your hard drive dies or you spill your tea one afternoon? Invoices = gone.
With online invoicing software like Debitoor, all your invoices are stored in the cloud. And because we back all of our users' data up twice (on highly secure servers in Ireland and Germany), your invoices are snug as a bug.