Many freelancers, entrepreneurs, and small business owners use accounting software as a way to save money and get more control over their finances; however, it's a big mistake to think that your accounting software can replace your accountant altogether.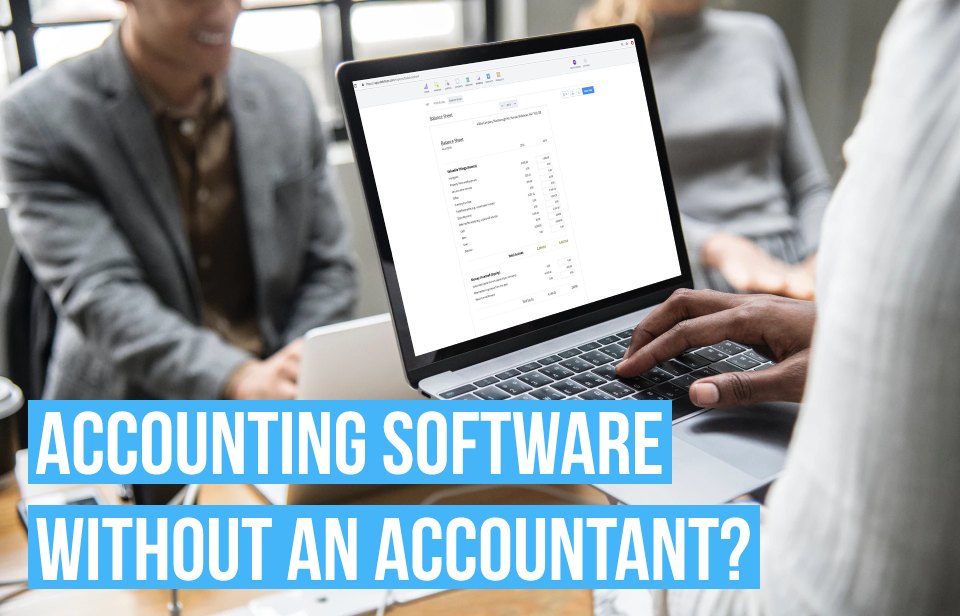 In this blog post, we look at why you need both an accountant and accounting software, how you can combine the two, and how you can use Debitoor accounting & invoicing software to collaborate with your accountant.
When to use accounting software instead of an accountant
In an ideal world, most business owners would leave their company finances entirely in the hands of a bookkeeper or accountant – unfortunately most small businesses simply don't have the budget. Although there are a number of things accountants should do daily, there are also many aspects of your finances that don't necessarily require the experience or training of a professional, so taking on more responsibility for your company's accounts can be a smart financial decision.
For just a few pounds a month, invoicing & accounting software gives you the tools to manage many simple, day-to-day tasks such as:
Creating and sending invoices
Recording and tracking business expenses
Managing your contacts and communicating with clients
Generating simple financial reports
Plus, software that is built specifically for freelancers and small business owners is designed to be intuitive and straightforward, which means that you can use online accounting software to take control of your finances even if you're not particularly tech-savvy or don't have a background in finance.
Why your accountant can't be replaced with accounting software
The right tools make it easy for freelancers and entrepreneurs to take on many simple, day-to-day accounting tasks, but there are still many reasons to hire an accountant, even if you use accounting software.
Firstly, nothing can replace the knowledge or expertise that accountants can offer. For example, even the most advanced software cannot give you proper advice on how to choose a business structure, and it wouldn't be wise to come up with a business plan without consulting a professional accountant or financial adviser first.
Secondly, even the smallest mistakes can end up being costly. For example, if you miss a deadline or submit inaccurate data to the financial authorities, you could risk being fined. It's therefore worth getting a second pair of eyes to look over your work even if you're confident in your business decisions and ability to keep accurate financial records.
How to combine your accountant and accounting software
Freelancers and entrepreneurs shouldn't underestimate the value of an accountant, but few businesses can afford to pay a professional to manage every aspect of their accounts; fortunately, accounting software offers an effective middle ground.
The best way to combine your accounting software and accountant is to use software for managing the simpler aspects of your bookkeeping and accounting, then to consult with an accountant before making big financial decisions or completing more complicated tasks.
This has several advantages. Firstly, using accounting software for some aspects of your finances is much cheaper than paying a professional to carry out every single task. Secondly, this frees up your accountant to focus on bigger-picture analysis, ensuring that their skills and expertise are being put to the best use. Finally, because accounting software provides an easy way to share information and data with your accountant, it can ensure that you're both kept in the loop without the need for back-and-forth messages.
Debitoor accounting software and your accountant
The best approach to managing your company finances is to combine the knowledge and expertise of an accountant with the ease and accessibility of accounting software – and Debitoor makes this easy.
With Debitoor's accountant access feature, you can invite your accountant or financial adviser to collaborate on your finances by using the information in your Debitoor account. To give your accountant access to your data, all you need to do is follow these six easy steps:
Log in to your Debitoor account
Click on the 'Contacts' tab
Click on 'Accountant'
Click on the 'Invite accountant' button
Enter your accountant's email
Click send!
Your accountant will then receive an email asking them to accept your invite and create a free Debitoor account for accountants. Once they've accepted the invitation and created their own free account, they will be able to view, access, and export the data from your Debitoor account, saving you the hassle of sending physical documents or transferring your data via email.
Accountant access is available on all of our plans so sign up now to try it for free, or check out our blog post "Working with your accountant: made simple" to find out more.