As entrepreneurs and Mac users, you have probably experienced the frustration that comes with finding great business software that you then discover is not compatible with Mac.
Even when it comes to invoicing, many programmes aren't designed for Mac. Leaving you with the options of...Word & Excel? There should be better alternatives.
And there are.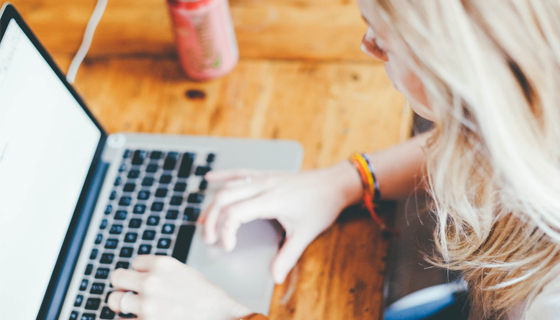 Your invoice template for Mac
Thankfully, there are options for accounting and invoicing software that are cloud-based. This option is open to all users with internet access. There's no need to install any Mac-compatible software. All you need to access the software and get started with invoice templates is an internet connection.
Debitoor offers easy access for Mac and PC users alike, providing fast and secure accounts you can sign into from anywhere and invoice online - with a variety of invoice templates.
What to include in your invoice
It's crucial to every Mac invoice that it includes the following details in order to comply with the legal requirements:
The invoice must be marked as an invoice.
The invoice date and due date
A unique invoice number
Your company address and contact details
The name and address of the customer
A description of your products/services
Prices for each set of items and subtotals
The total price
With Debitoor invoice templates, all the required information is made clear in a layout that simply needs to be filled in. Once all the important details are entered, you can then take it a step further and add a custom design to your invoice.
Customise your invoices & give them a personal touch
Invoice templates allow you to customise and personalise each invoice. For example, with Debitoor you can upload your logo, add your own photos, select a colour scheme, and adjust the layout.
This allows you to express your own brand, contributing to your professionalism and helping you to stand out from the competition.
In Debitoor there are 6 different invoice templates to choose from:
Standard invoice
Bold invoice
Elegant invoice
Light invoice
Full image (a banner image across the top)
Blocks (image with colour-blocking)
From invoice template to invoice
Send an online invoice fast using invoice templates. As soon as your invoice template for Mac is all filled out and saved, it's ready to send!
Online invoicing software like Debitoor has the distinct advantage for you as a Mac user that you can create and access your invoices quickly and easily. You can also send them directly from your account online in just a couple clicks!
This way, your customers get your invoices faster, saving you time, money, and the hassle. Instead of writing, printing, folding, and posting your invoice, you can instead send your online invoice with the click of your mouse. Save trees and time.
Advantages of online invoicing software
As a Mac user, if you create invoices with an online invoicing programme, you have even more advantages, including:
No complicated programme downloading and installation
No issues with Mac incompatibility
Secure data storage in the cloud
Fast sending of your online invoices
Easy online payment options for invoices
Access your data at any time, from anywhere
The latest updates and newest features without annoying downloads
Easy online collaboration with your accountant