How much time do you spend each month creating and sending invoices? Based on feedback from Debitoor users, we know that the most important thing is to provide a process that enables easy and fast invoicing in order to get paid faster.
We don't think that making an invoice should take a long time. We aim to help you save time and still produce the professional-looking invoices that will help your business prosper.
To make invoicing as easy and as fast as possible, we've developed a few useful features that allow to save crucial minutes on producing each invoice:
1. Create new invoices from existing ones
Have you tried our useful 'Copy' function? This feature makes it simple to copy an invoice to create a new invoice with identical or similar information.
Just need to make a few small changes to an order this month? Copy the last invoice and just make the adjustments and you save minutes that would be used in starting from scratch.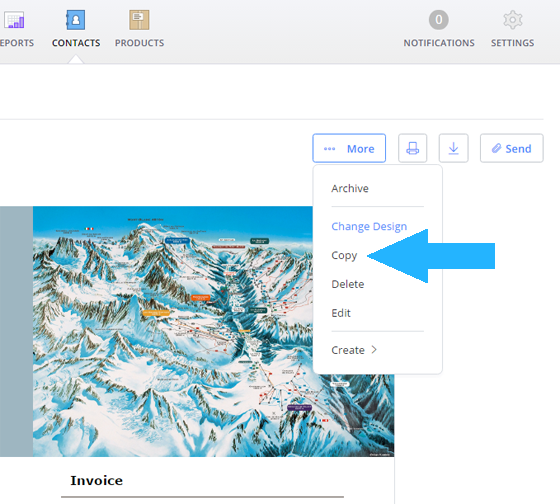 2. Convert quotes to invoices
If you've already created a quote for a customer and it has been accepted, don't hesitate to simply return to that quote, click 'Accepted by customer' and then 'Convert to Invoice' it's that fast and easy.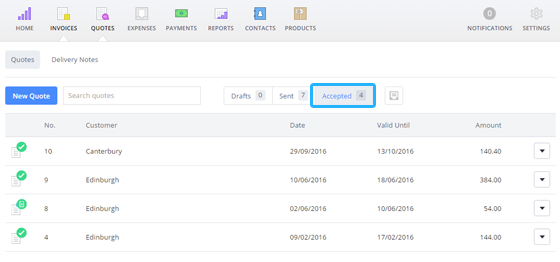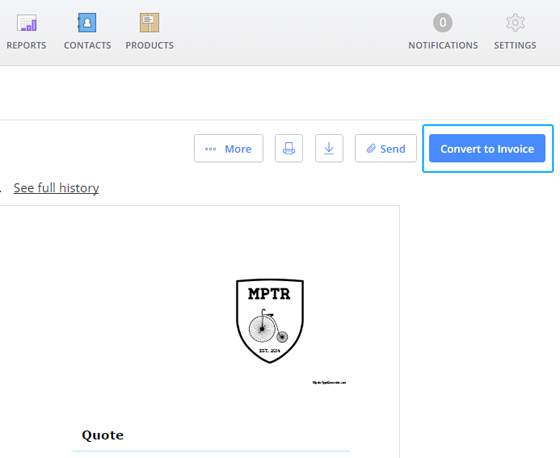 Even if you still need to make a few changes to the converted invoice, taking the information you've already entered in the quote and changing the necessary details is again faster than creating a new invoice.
3. Create your customer and product lists in advance
Sometimes an invoice needs to be created in a hurry and it's not always ideal to enter all the customer and product details on the spot.
But if you work with regular customers and set products, you can save all the details to your account and when you select them in our invoice templates, all the information regarding that customer and/or product will auto-fill.
It's also fast and easy to import your customer, products, and supplier details using our import function, which saves you time spent typing in each entry!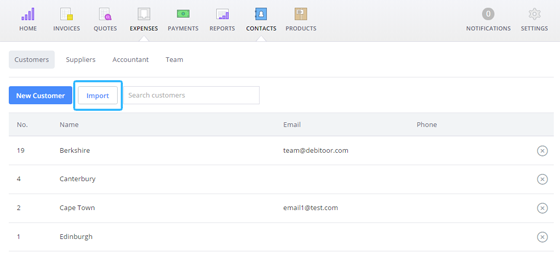 Use the same information when needed, without the necessity of filling in the details each time you sell a particular product or to a certain customer.
Although you may not be able to combine all three of these options to launch your invoicing to hyperspeed, try one or two and you'll see just how much faster it can get.
I leave you with a little extra nugget of information: with Debitoor, you can invoice from any computer, tablet, or smartphone, so there's no need to return to the office every time you need to catch up.
Take the time in your commute or on the metro on the way to a meeting to create and send your invoices and manage your customer and product lists with the Debitoor iOS app and Debitoor Android app.