A common opinion among our users is that invoicing, while admittedly an important task, is not necessarily one they'd like to spend time managing and don't really see why it's important to do well (aside from that it is central to getting paid!).
Well, this is the raison d'être for Debitoor invoicing software. We don't think that invoicing should be time-consuming, tedious, or a hassle (in fact, we even think it can be fun and give you more opportunities to connect and communicate with your customers).
The bottom line is that it's important not to underestimate the importance of a good invoice template, which is why we've gathered up some of the top ways to optimise your invoice templates to create completed invoices that are professional, legal and made quickly.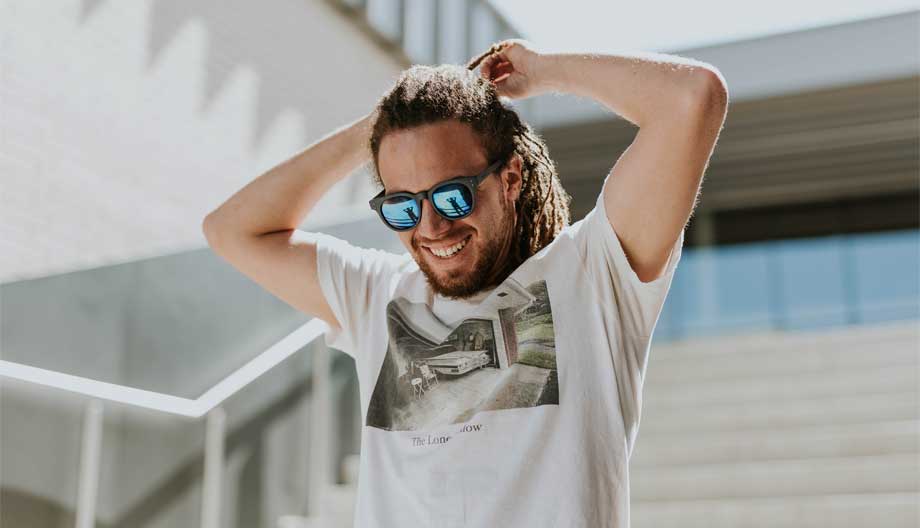 Try out invoice design for your invoice templates
In Debitoor, we've built the invoice template to give you the tools you need to create, design, edit and send your invoice fast. Because we think that invoicing doesn't need to be a pain, we've made it possible to change your invoice layout, colours, fonts and more, all in just a few clicks.
There is an additional reason to design your invoices: it can help your business stand out from the competition, as it gives you an opportunity to again extend the brand of your company and come across as professional.
Need more convincing? Check out our recent blog entry: '5 reasons to custom design your invoices'.
Customise communication with your invoice template
Once you've chosen and tweaked your invoice design to express your unique brand, you can get started using the convenient channels we've provided alongside the invoice to ensure that your message is received.
First, the 'Notes' section within the invoice template. Here you can add a personalised message to a particular customer, which will appear on the invoice itself (don't worry, you can view the invoice before you send).
But we believe that improved communication should go beyond the point when an invoice is sent to a customer. For this reason, we've included a useful messaging channel - a chat, essentially, that appears when your customer opens their invoice from you and allows them to hold a conversation there, next to the invoice.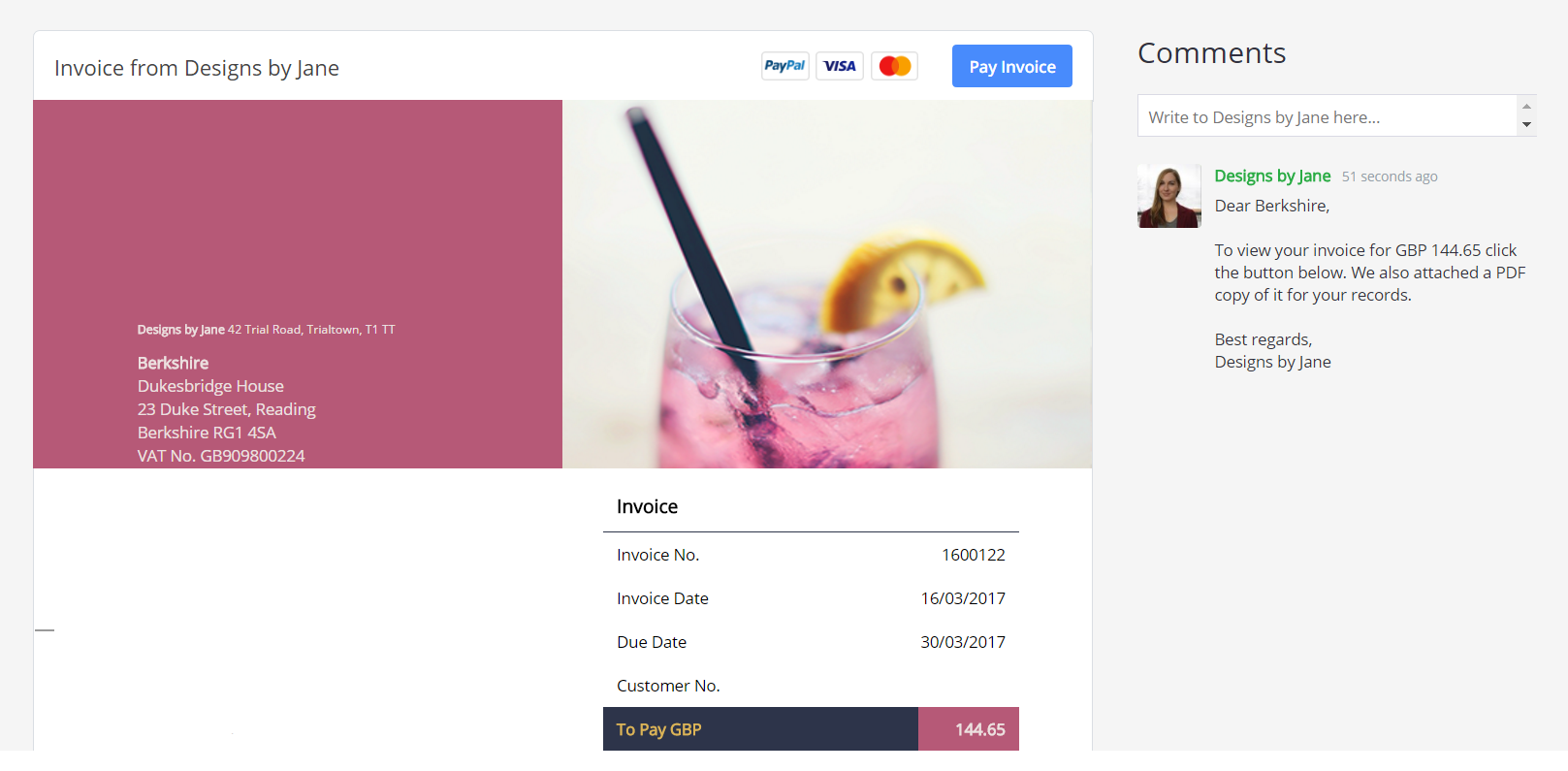 In the case that a customer has any questions about the invoice, the order, the products, etc., they can easily contact you directly on this channel and you stay organised by communicating directly back from the invoice in your Debitoor account.
Ensuring effective communication with a customer can be key to the success of a business. Positive business and communication experiences can lead to repeat business and positive word of mouth (leading to new business opportunities!), for example, and who doesn't want that?