In 2016, over 87% of UK internet users made a purchase online. That figure is only expected to grow in the coming years. Online sales grew 16.2% in 2015, with similar expected results from 2016.
This year, it seems those numbers are not slowing. As more people gain access to internet, more online payment options are provided, and more than ever before it's easy to place an order online for products from overseas, all is looking quite rosy for online shops.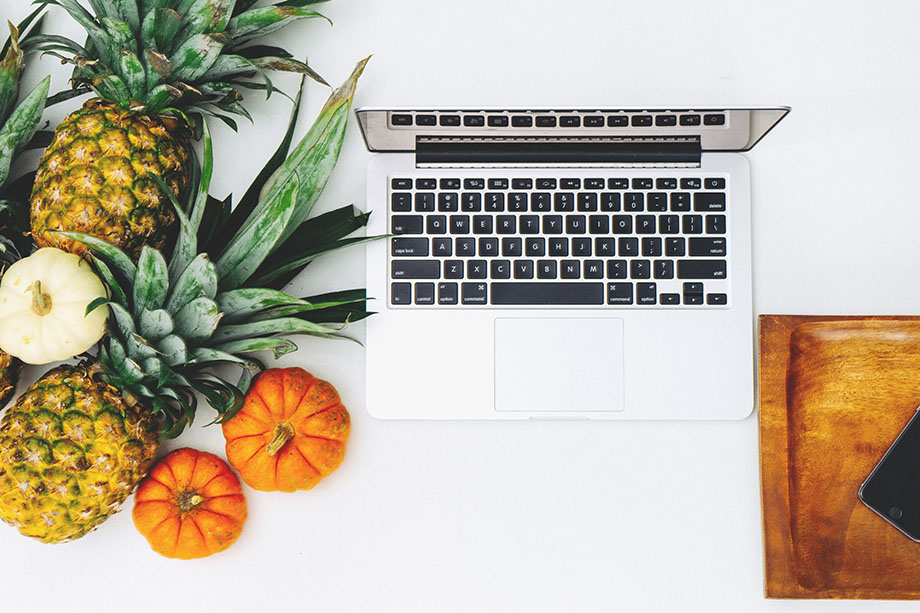 Predictably, the most popular items purchased online include:
Clothing
Books
Electronics for the home
Food (1 in 3 people living in the UK have purchased food online!)
If you're one of the online shops that is riding this comfortable wave, then you know how important it is to handle invoicing and accounting as soon as it occurs. Creating an invoice quickly and easily is therefore crucial to the effective running of your business.
What exactly is an invoice template for online shops?
The ideal template for invoices from your online shop is one that allows you to quickly and easily capture the brand of your business and add the products or services that your shop offers.
Your invoice template should also manage certain key elements of invoicing that you might need. For example, the 0% VAT rate charged in intra-community (intra-EU) transactions due to the reverse charge.
So how exactly should an invoice template for online shops be constructed? We'll take a moment to address the crucial features.
Invoice template with required data
In general, it's important that each invoice you create includes all of the mandatory information that makes it a legal document.
Like the terms & conditions you likely have on your website for your shop: certain things are simply required when it comes to a transaction, and with invoicing, this is no different. HMRC lays out the basics that are necessary for each invoice or VAT invoice.
Automatically transfer data from your online shop
When creating a new invoice, it clearly would be easier if you do not have to re-enter the same customer details each time. The same goes for your products. There must be a quicker way.
And with online invoice software, there is: by saving customers to your contact list and saving your products in your account, you can add them to a new invoice instantly by selecting them from the drop down menus.
Special offers and discounts in your online shop
You've likely created special offers for certain products or services in your online shop, if not offering discounts regularly - seasonal sales are popular, as well as perhaps a certain percentage off bulk orders, for example.
Your invoice template should be flexible enough to allow for the addition of various discounts and should be calculated automatically.
Invoice with online payment options
When your business is an online shop, it of course makes sense to offer your customers the ability to pay online.
A simple payment method that allows them to pay instantly, in just a few clicks via a secure and reliable payment solution such as PayPal. Your online invoice should offer this option clearly.
When you offer online payment on your website, this can lead not only to increased sales, but can also help you get paid faster. Learn more about the online payment options you can connect to your Debitoor account.
Debitoor invoicing software: optimal for online shops
As you can see, the ideal invoice template for online shops must meet some pretty strict criteria. This just isn't possible with Word or Excel invoice templates, which simply don't offer the features needed.
Online invoice software like Debitoor does. In Debitoor, you'll find features such as:
A professional, customisable invoice template
Drop down menus for customers and products
The ability to quickly add discounts to invoices
Online payment options such as PayPal
Direct reconciliation with online payments
The ability to send invoices directly from within your account
Reverse-charge VAT for intra-community transactions
The ability to track whether your invoice has been viewed
Using an online invoice template makes you fully equipped to handle orders from your online shop.