If you're a small business or freelancer in Ireland, then aside from the marketing, bringing in new business, and trying to secure new clients, you might not have given too much thought to how you're going to keep track of your invoices.
You might not even have an idea of how you're going to start invoicing in the first place. Don't panic- we're here to help.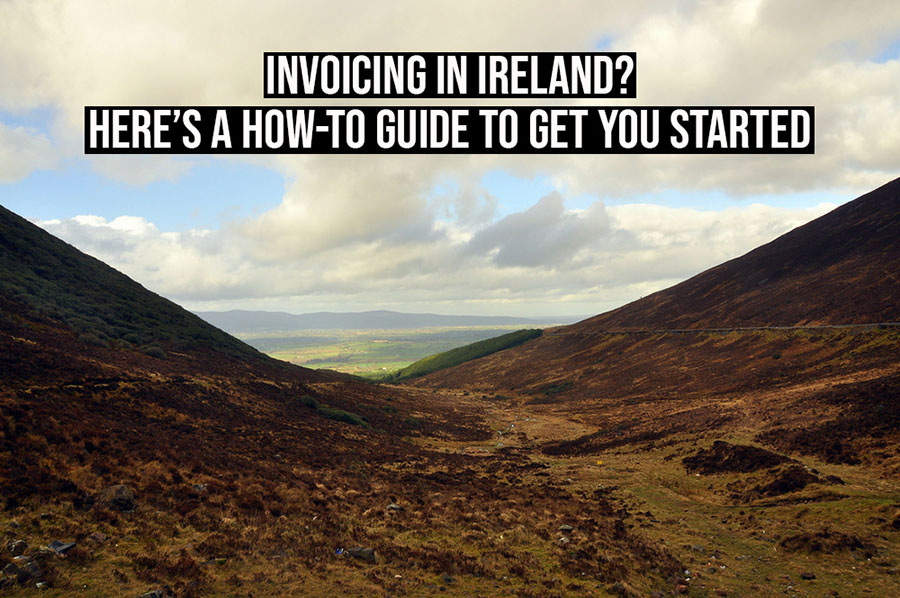 Sure, it isn't the most fun part of running your own business, but unfortunately it's one of the most important because it's how you're going to ensure you get paid on time and in full by your clients.
How do I get started as a freelancer or small business owner if I haven't already?
If you're right at the beginning of your journey as a freelancer or small business owner, then the first thing you need to do is contact Revenue to sort out registering for tax as a Sole Trader or as a separate company.
If you're new to Ireland, before you do this, you'll have to apply for a PPSN first. Your PPSN is a number unique to you that you'll use with government agencies, as well as in relation to your own business.
If you'd rather use a company name instead of your own, then you'll also need to register with the Companies Registration Office (CRO) so that they are aware.
What does my invoice need to include?
Your invoice has to include the following information at a minimum:
An invoice number - invoice numbers must be sequential with no gaps in between
Your company details - company name (or your own), your address, contact details etc
Company details of client - their company name (or their own), their address etc
A title - it has to be made clear what the document is, so a title with the word "invoice" in is a must
Date of issue - the date you send the invoice to your customer asking for payment
Expiry date - the date after which the invoice will be considered overdue
Terms of payment - any preferred methods of payment etc
A description - What it is you're charging for your products/ services (an outline of what's been completed)
A total amount - the total cost the customer has to pay, including VAT (if applicable)
What should my invoice look like, and what should I use to invoice?
Design wise, so long as the invoice is clearly readable and not over the top, it's up to you how you want to format it.
Although it might be tempting to just use Word, having to manually edit a template for each invoice you send (and properly keep track of them) can become tedious- especially when you bring in more business and start sending a larger number of invoices.
To save yourself some time and hassle, you can use invoicing software such as Debitoor which will take care of making sure that you haven't missed any important information off your invoice before you send it.
By saving your customers details within the contacts section, as well as your products/ services, you can make light work of completing your invoices knowing that they are consistently numbered and appear in a standard way. You can combine this with an invoice template design to add that extra touch of professionalism.
Other useful features such as expenses tracking and bank reconciliation allow you to keep on top of your business finances and quickly get an idea of how you're doing. It's also a great way to highlight areas that aren't quite at the level where you want them, so you know where improvements can be made if need be.