The middle child of the Apple products enjoys a positive reputation for being not only functional but highly portable. With arguably greater capabilities than a smartphone (albeit less than a computer), iPads have become useful tools for many types of businesses.
While a computer used to be a requirement for managing the more complex aspects of running a business such as spreadsheets or Word & Excel invoice templates, many businesses find that with the right tools, an iPad is a useful device for managing the day-to-day.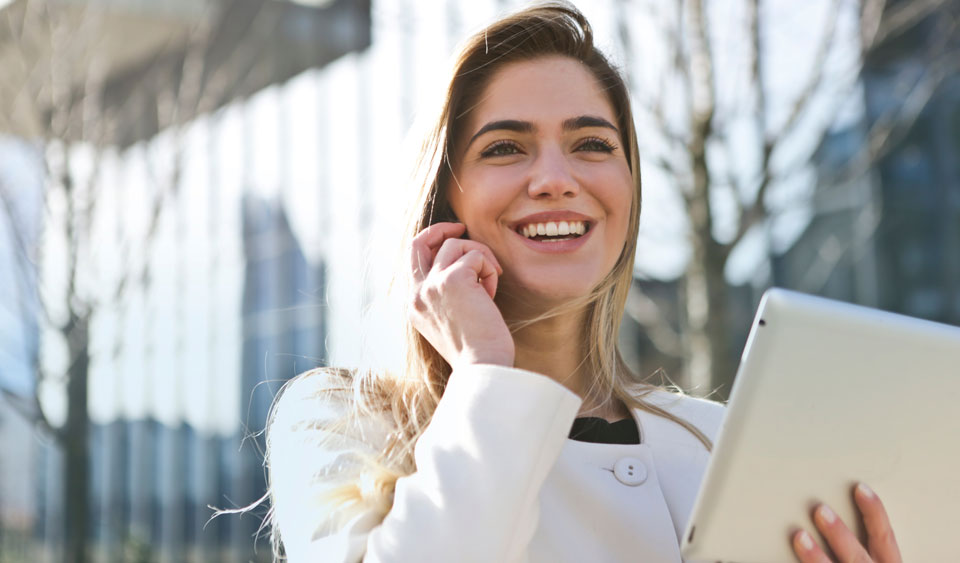 Because an iPad gives you the option of accessing the web through a browser as you would on a computer, as well as having access to most mobile apps you're used to on your phone, it's quite versatile.
You've probably seen iPads being used for a variety of different purposes - to manage service queues, to take orders, to finalise sales and take payments (in combination with a card reader like the one offered by SumUp. These front-of-house tasks show how useful an iPad can be in these situations.
However, an iPad can also help with the behind-the-scenes tasks that you need to manage including your invoicing & accounting.
The right software/apps for your iPad
There are a variety of software and apps that can make your life as a small business owner significantly more efficient - giving you more time to run your business, or even take a well needed break for afternoon tea.
When it comes to invoicing & accounting, some software is built for mobile, others for the web, but with a little research you'll find that some software also creates invoicing software for your iPad. This adjusts the app to work better on a device larger than a smartphone.
The right accounting & invoicing software should make it fast and simple to create and send invoices, follow up with customers, register expenses, enter payments and more.
You shouldn't need to log in to the web app each time to manage your accounts, however having that option as well as mobile apps certainly provides even more flexibility for use and ensures that you can stay on top of your business no matter where you are or which device you have nearby.
Why work with cloud-based software?
A main advantage of working with cloud-based software (as opposed to software that must be downloaded and installed) is that it is instantly updated. This means that no matter where you choose to log in, as long as you use your existing account details you will find all of your data ready and waiting for you.
In addition, cloud-based software means:
No time-consuming updates that must be downloaded and installed
Implementation of new regulations as soon as they're announced
Your data is secure and safe from hardware crashes
While it might seem like a good idea to have everything on your computer, cloud-based software doesn't forget this option: making it easy to export all of your data at any time to save on your hard drive.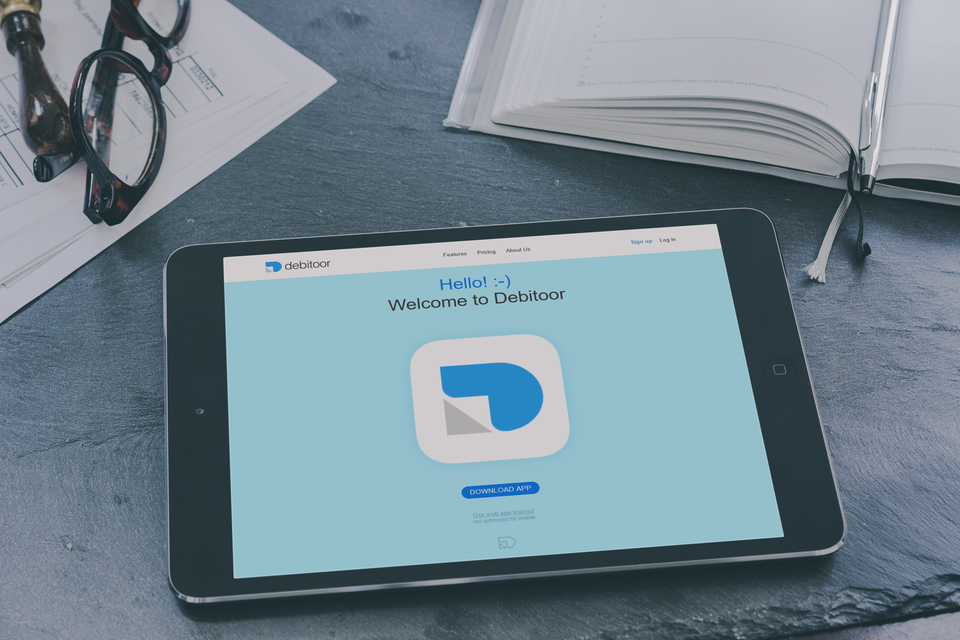 Best invoicing software for iPad
Is it possible to label a particular software 'the best'? With the rapid rate at which software grows and develops, this list must be constantly changing. Fortunately, that also makes your decision easier. Yes, it's true.
Easier because as long as you find a software with good ratings on iPad, it can be more about what features you're looking for and what you absolutely need to run your business.
Are you looking to create and send custom invoices in less than a minute? Keep an overview of your accounts? Register expenses with the help of OCR technology? Depending on your needs, you'll find software that makes it easy for you to run your business on your iPad (and mobile and computer, thanks to the cloud!).