Are you the founder of a business or a freelancer working successfully on a side-hustle who is still creating invoices with Word or Excel invoice templates? If so, it might be time to consider an alternative: invoicing software can make this process significantly easier, from making the sale to recording payments from customers.
In this article we take a look at the invoicing process from start to finish using online invoice software Debitoor, examining the key aspects that help make your workflow simple and easily managed.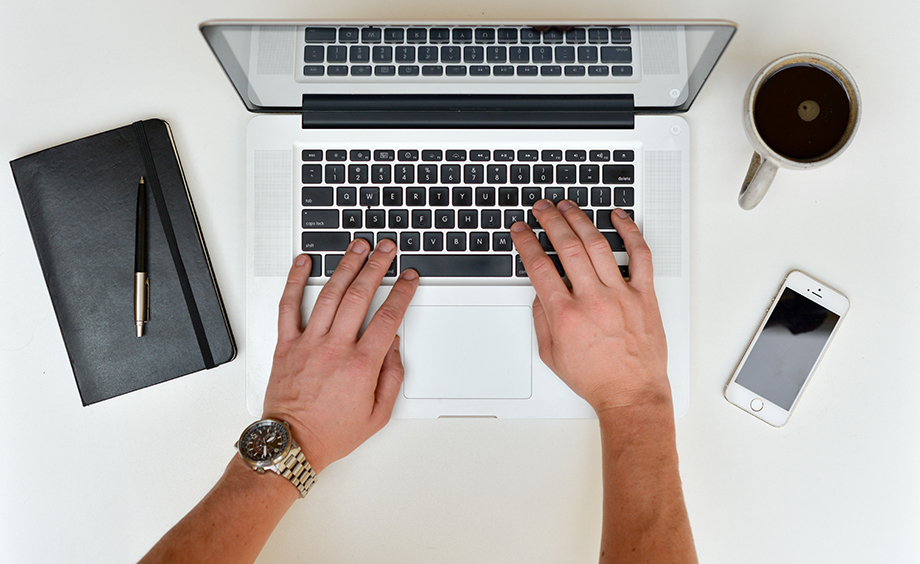 Create quotations in your invoicing software
A good invoicing software does oh, so much more than just invoicing. For many entrepreneurs, customers want to see a quotation before they commit to the order.
Instead of the necessity of going in and creating an entirely new template for your quotations in Word or Excel, you can simply use the one that is built-in to your invoicing software. Designed to help you create professional quotes quickly and easily, they're also highly customisable.
There's no need to manually enter the information about each customer and product each and every time you create a new quote. Use the drop down menus to autofill your quote in moments, from saved products and customers in your account.
After that, all it takes is to click 'Save' and your quote is ready to send directly to your customer's email inbox, or to be printed out and sent via snail mail - your choice! The whole process takes less than a minute.
Convert quote to invoices
Once you've sent your quote and your customer accepts it, traditionally with Word or Excel, you'd then have to open a different template to create an invoice based on the quote you'd sent.
Fortunately, there is a quicker way. With invoicing software, all you need to do is open the accepted quote, click 'Accepted by Customer' and with one more click, you convert it directly to an invoice.
Practical, right? And like your quote, your invoice design can be customised to suit your business and brand.
Of course, it's also possible to create a new invoice directly, without first creating and sending a quote. All it takes is to click on 'New Invoice' and fill in the template the same way as you would for a quote.
Create delivery notes with your invoicing software
For some, the next step of the process involves a shipment of goods. When sending your products to a customer, it can be useful or even expected by the customer that you include a delivery note outlining what the shipment contains.
Well, in invoicing software like Debitoor - you guessed it - it takes just a click to convert your invoice to a delivery note. Saving you time and hassle in creating one from scratch.
Automatically reconcile invoices with payments
Once your order is fulfilled, products delivered and invoice paid, what's next? Normally, you'd need to manually find and match the payment from your customer with the original invoice in order to balance your accounts.
With invoicing & accounting software, this process becomes automated, saving you time and hassle in balancing your accounts. In some Debitoor plans, automatic bank reconciliation means you can upload your bank statement and each payment is matched automatically with the corresponding invoices or expenses.
And, if you've connected an online payment option for your customers, such as PayPal, this is directly and automatically matched in your account.
Invoice reminders in a click
It is an inevitable part of running a business, eventually, you'll find yourself chasing a payment. In this case, you can start with a series of reminder letters - created directly from your invoice with just a click.
You can customise the message and even add an optional late fee before you send it directly to your customer.
Looking to get paid faster? Here are some of our top tips: '7 tips to get your invoices paid faster'.