October is almost at an end and it has been a full month of new additions and updates to Debitoor accounting & invoicing software. Just in case you missed one, here's a short overview of what's new and better in Debitoor.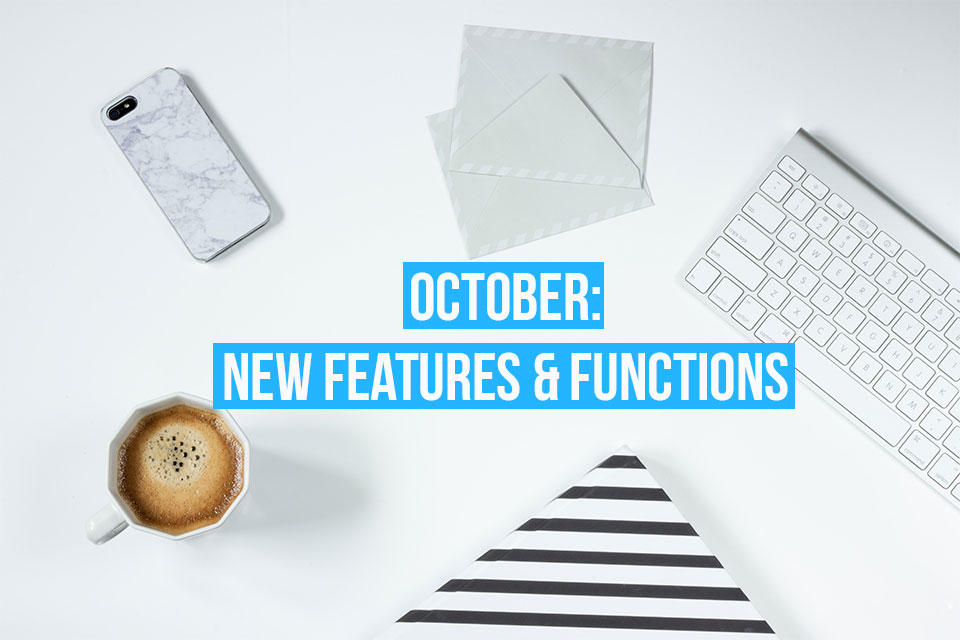 Recurring invoicing
It has finally arrived. You can now schedule repeat invoices for the same order to the same person to send automatically on a schedule that you set with the recurring invoice feature. This means an end to tedious repetitive invoicing.
It's easy to set up a recurring invoice in your Debitoor account. Click on your 'Invoices' tab and you'll see an option labeled 'Recurring'. Click this and follow the steps to create a new invoice with the ability to schedule the frequency and start date.
And say goodbye to copying the same invoice for repeat customers each quarter/month/week!
Add attachments to quotes & invoices
Now you can include other documents to send with your invoices and quotes. Do you have a product list that you'd like to attach for future orders? Or maybe you would like to showcase your work in a portfolio that is sent with every quote? Or perhaps your terms & conditions?
It's now possible to attach these and any other documents that you wish to send with your invoice or quote. You can also set them as default, which means you can upload them once and they will be sent out automatically with every invoice or quote.
iOS updates
On the mobile front, you can now access a history for each of your invoices, quotes, and expenses so that you can see when that invoice was sent, when a payment was made, or when a quote was accepted and converted, for example.
The Debitoor iOS app now also supports landscape mode and you can include attachments for your invoices and quotes directly from your iPhone or iPad.
Invoice template updates
There is also a small but useful new improvement to the invoice templates - the 'Unit' field is now customisable. Meaning that you no longer need to scroll through, you can simply add your own unit of measurement for your product or service.
The 'Add new' option is also pinned on the list so you can select it immediately, making creating and sending an invoice even faster in Debitoor.