With 2016 rapidly coming to a close, we'd like to take a moment to step back and take stock of what we've accomplished over the course of the year. To be more specific, we'll take a look at the new features and functions introduced, largely based on requests from our users.
So what has been achieved, changed, and what have we learned in the process? It has been a big year at Debitoor. A lot has happened in 12 months: we moved offices, and welcomed not only some new team members, but also thousands of new users.
We built and introduced new features and functions, updated existing ones, and heard some great feedback from our users. Below we'll highlight the achievements from 2016 and let you know what we have in store for 2017.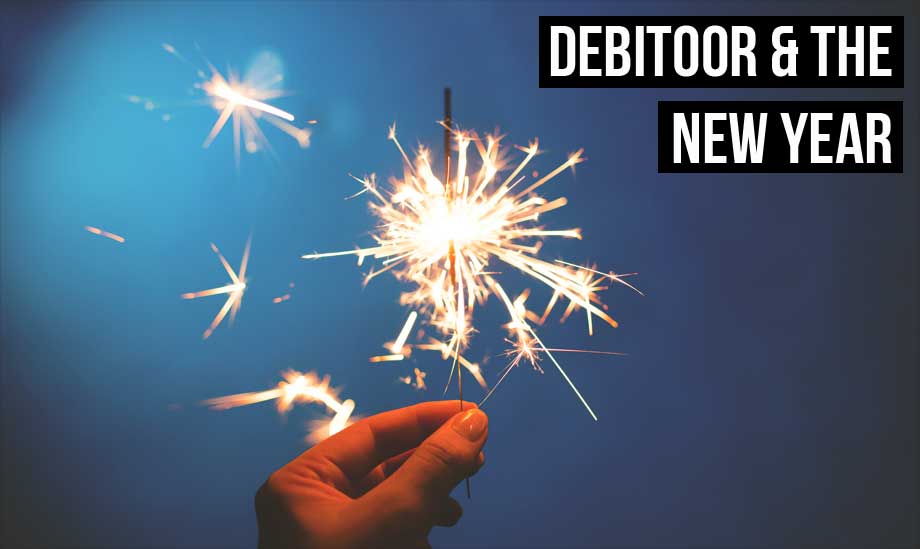 Looking through articles from our blog provides a quick look at some of the bigger features and improvements we released this year, so we'll outline them here in chronological order:
To top it all off: the newly released Debitoor iOS app. The product of months of intense work from our mobile app team, the aim of the new invoicing app was to be the best in the market. Have we achieved it? We think so. But you can download it for free to decide for yourself.
But that's not all. This year, we've also made some big changes to our online payment options by adding aPayPal integration.
We've also welcomed InvoiceRecur to our app market, allowing you to connect and schedule recurring invoices for a small fee. If you're holding out for recurring invoices within Debitoor, however, continue reading…
The year to come: 2017
If you thought 2016 was a productive year, wait until you see what we have planned for 2017. First, we will focus on building on our new iOS app, and will be adding all of the features you're accustomed to using in the Debitoor Classic mobile app.
And to our Android users: expect a new mobile app in 2017!
In addition, we will continue to improve on our current features and functions, as well as add new ones such as recurring invoices.
We also hope that with the continued growth and improvement of Debitoor invoicing software comes many new users with more feedback that will allow us to grow together.
Finally, from the Debitoor team to all of our users, we wish you a very happy new year and a 2017 full of new invoices!