"How can I download Debitoor?" – we get asked this question a lot. This isn't surprising considering that, until recently, if you wanted to use any kind of software it had to be installed on a computer. But, thanks to the cloud, you don't need to download anything to use Debitoor invoicing software. All you need to do is log into your account.
Here, we explain how cloud-based invoicing software works and how it makes invoicing quicker, easier, and more secure.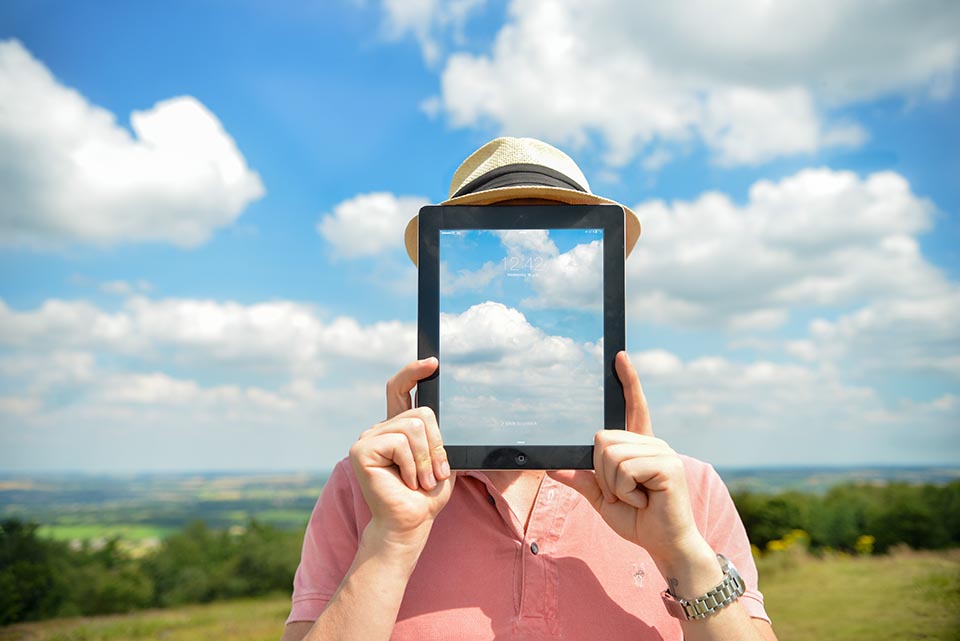 What is the cloud?
The cloud refers to all of the data, services, and software that you can access remotely over the internet rather than locally on your computer. The cloud is therefore not a physical thing but a network of servers that help to run applications or deliver an online service.
This might seem rather tech-y but you're probably already using the cloud on a daily basis; you just might not realise it. If you use any kind of social media or use any online service to send emails, store files, listen to music, or watch films and tv, it's most likely that cloud computing is making this possible.
We recently explained the difference between invoicing software and online invoicing software. Debitoor is the latter, meaning that you don't need to download or install any software; all you need is the internet.
Benefits of cloud-based invoicing software
One of the most obvious advantages of cloud-based invoicing software is that it doesn't take up any space on your computer. Storage is a valuable asset – especially if you rely on your computer to run your business. With cloud-based invoicing software, you no longer need to worry about storage capacity of your PC because all of your data is securely stored and managed in the cloud.
On top of this, cloud-based invoicing software has several advantages for entrepreneurs and small business owners. Compared to traditional invoicing software, cloud-based invoicing software is:
Quicker
With traditional invoicing software, you might need to manually install updates that can take up time and use up storage on your computer. With Debitoor, software updates occur in the background, meaning your workflow won't be interrupted by lengthy and annoying installs.
Providing that you have a good internet connection, any new documents are saved instantly in the cloud and any changes made to existing documents are updated right away across all of your devices.
Debitoor online invoicing software lets you create and send invoices in less than a minute. Simply choose one of our invoice templates, fill in the details, and your invoice is ready to send!
Easier
With cloud-based invoicing software, you're no longer chained to your desk. You can create and send invoices from anywhere, anytime – giving you the flexibility you need.
Any regulatory changes to invoices are automatically applied to your invoice templates so you can be sure that your invoices are always up-to-scratch.
More secure
Time and time again, studies have shown that data stored in the cloud is considerably less likely to be lost, deleted or stolen compared to data stored on a computer. Any data entered into Debitoor is securely encrypted and continuously backed up, giving you peace of mind that your data is safe and secure.
We've all been there – a dropped laptop or a spilt cup of coffee, suddenly your data is lost. Cloud-based invoicing software protects you from everyday accidents or slip-ups – you data is secure whatever happens to your devices.
Still not sure about cloud-based invoicing? Check out our blog post: why switch to invoicing & accounting in the cloud?